Beginners: EastCoast Acoustic guitars
Published on 19 November 2019
So, you're taking the plunge.
You've decided to begin learning the guitar!
Good for you! We salute you: it's the best decision you've made in ages.
We know, it's daunting and you aren't sure if you'll stick with it. Please trust us: you'll get better quickly and the apprehension will make way to excitement and pleasure as you find yourself playing songs you've always loved.
Playing guitar is awesome. You will not regret it.
You've also decided to go the acoustic route. Very wise! Whilst there are benefits to choosing either (electric and acoustic guitar), you've decided on acoustic guitar because it is simple, straightforward, instant and requires no additional equipment.
Cool! Now what? You need a guitar, but there are loads! Money is tight and you don't want to make a big investment until you at least know your way around the guitar. Sensible.
So, what do you buy? Let us not pretend: the marketplace for beginner/student acoustic guitars is huge, with scores of guitars all vying for your cash. Acoustic guitars all look pretty similar too, don't they? We get it!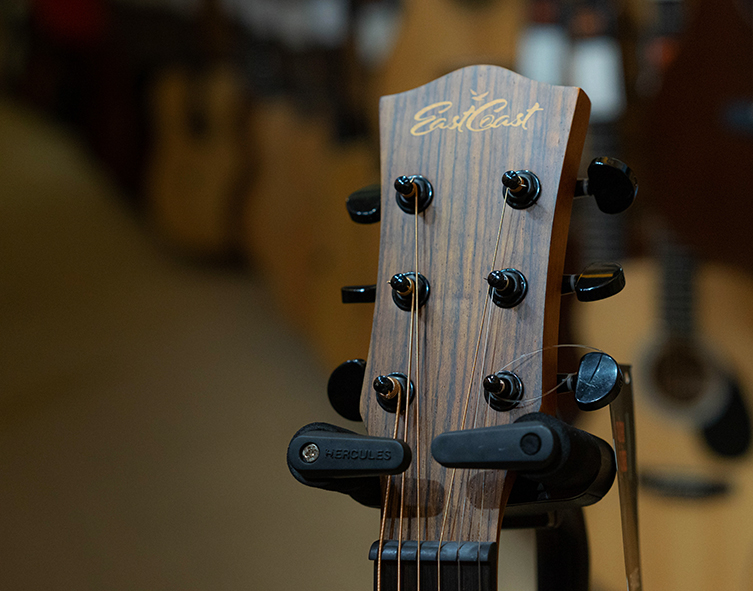 That's why, with this blog, we are going to point you in the direction of EastCoast acoustics. EastCoast are a range of instruments designed specifically for beginners and students. East Coast are all about bringing value and playability to entry-level instruments, so they are the perfect brand for us to point you toward.
We have chosen a few models to recommend to you today, depending on what your future aims may be. Some of these have built in pickup systems to allow you to plug them into amplifiers (they'll still sound like acoustic guitars), and there is a selection of body shapes to cater for different preferences. Let's check them out!
EastCoast G1
Our first choice is handsome indeed! Coming in at under £80, the EastCoast G1 displays unbelievable value for money! This attractive guitar uses the Grand Auditorium body shape for comfort, not to mention a clear, balanced sound. The Grand Auditorium is slightly smaller than a Dreadnought shape (what people typically consider to be a 'standard' acoustic guitar shape) and is one of the most popular styles in the world.
The EastCoast G1 is made from laminated wood. This helps keep costs down and actually makes the guitar cope well with temperature changes in the atmosphere. The neck is easy to play and the satin finish proves itself to be a wonderful surface to play on.
For all prospective players thinking of picking up an acoustic guitar, the EastCoast G1 is an attractive, comfortable, effective choice that smashes every other guitar out there for sheer value!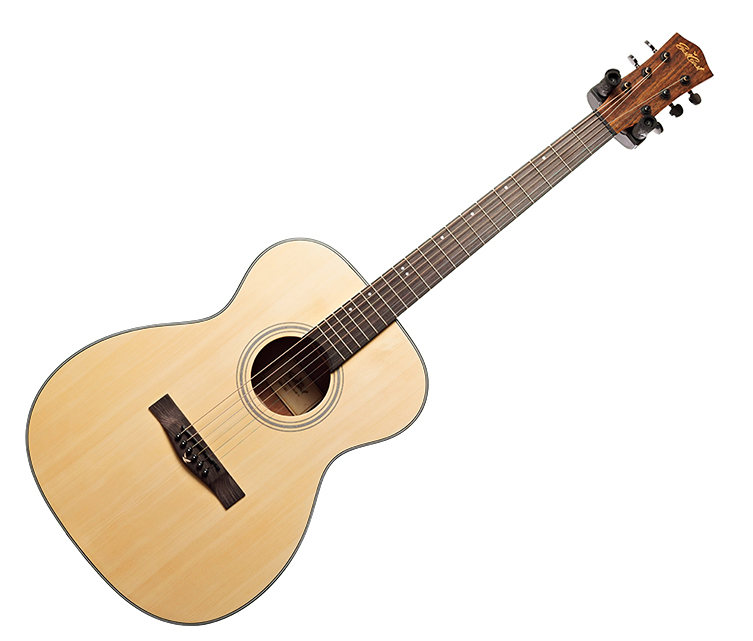 EastCoast G1CE
The guitar we just looked at, the G1, displayed astonishing value. Now, check out what an extra £20 gets you! This model, the EastCoast G1CE, takes that previous model and adds two excellent features.
First is a fully functioning pickup system, complete with built-in onboard tuner!
So, what does this actually mean?
Well, it means that you can plug a guitar lead into the output of the guitar and into an amp or PA system and play a gig! The sound will be an amplified version of the G1CE's natural acoustic tone, so it isn't like you'll get a 'Rock' guitar sound: it'll be a loud version of what you already get when you play it normally.
There is a little control panel on the side of the guitar. This is handy for a number of reasons. First of all, you'll be able to control volume, treble and bass using a trio of mini knobs. Next to these is an on/off switch for the tuner. Above these knobs lies the tuner's display screen. In simple terms, it tells you which note you are tuning and how close it is to being in tune!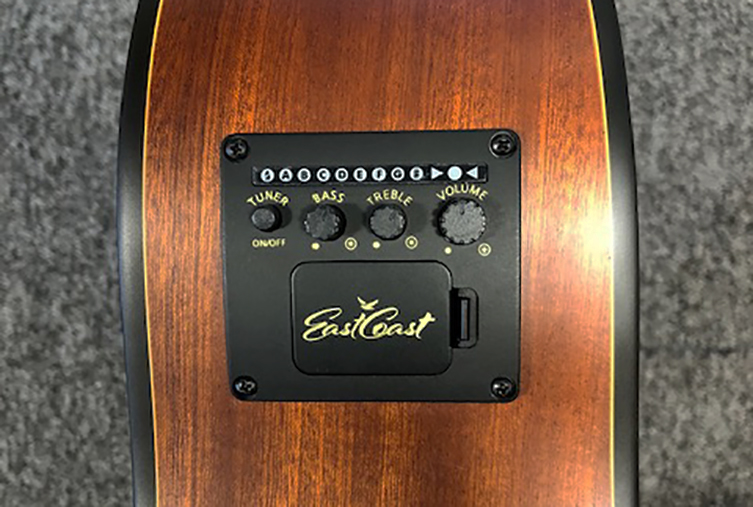 Also, this is where you'll find the battery compartment. A regular 9v PP3 battery is what you need. Plugging a cable into the guitar's output with switch the system on and begin draining power, so remember to unplug the cable when you aren't needing it!
The other benefit of the G1CE is the 'cutaway' to the body's shape. You'll notice that one of the shoulders is shaped differently? We call this a cutaway, and the idea is that it makes things easier for your left hand as you attempt to gain access to higher frets.
All of this can still be had for under £100! It's pretty amazing value, frankly.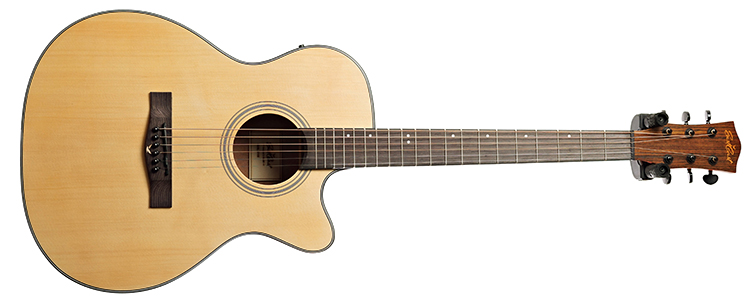 EastCoast G1S
Now, this is interesting! The EastCoast G1S does away with the pickup and cutaway, but instead brings something else to the table. Now, this guitar may look very similar to the original G1 guitar we looked at at the beginning, back this is not the case!
What's the big difference?
A solid top.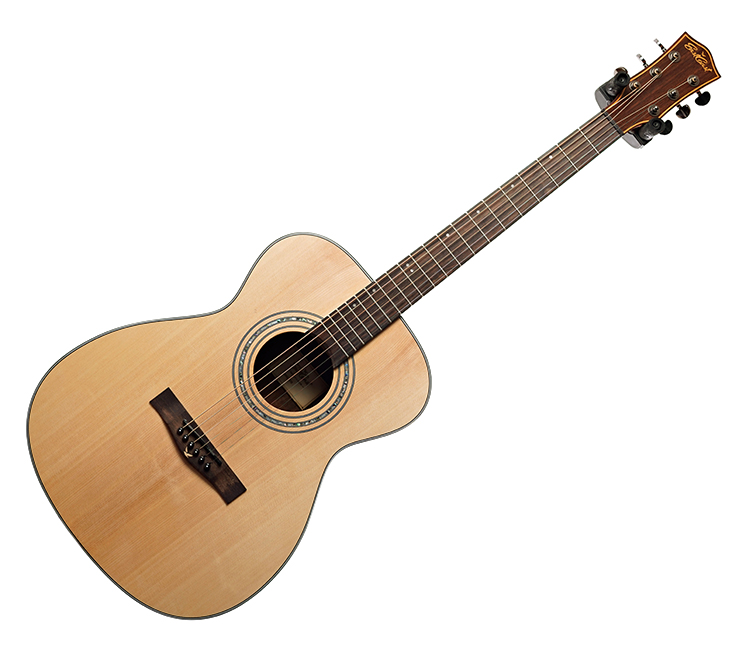 Yes, this is a significant upgrade. We'd actually say that having the option of a solid top is a considerable bargain at an addition of £100, so to have it come in for only £40 more than the G1 is gobsmacking! A solid top means that the face of the guitar is made with a solid piece of timber, rather than a multiple laminate. This gives the guitar an instant boost in tone, response and dynamics. Not only that, the more the top resonates (i.e. the more you play it), the more it'll season and the better it'll sound. A guitar with a solid top will improve in tone the longer you play it. Talk about a return on your investment in time? This really is very little to pay for an instrument with a solid Spruce top. We're most impressed, and would say that this is the best buy here, were it not for the next guitar...
G1SCE
Would do you get when you combine all the great features we've looked at on this blog so far? You'd get a Grand Auditorium-shaped guitar with a cutaway, a solid Spruce top and a pickup system. Does such a guitar exist?
Yeah, of course it does! Say hello to the EastCoast G1SCE! Coming it at the frankly preposterous price of £149! You can have it all! Enjoy a solid top tone that improves year upon year, get the upper fret access with the cutaway and venture onto the stage with the gig-ready pickup! This model, and the G1S, also have added decorative detail in the form of an abalone sound hole rosette, too. Extra detailing on the bridge and around the headstock make the EastCoast G1SCE a guitar that is far the superior to other acoustic guitars in the sub £200 price bracket. To think that this is a full ¼ less than that £200 price point boggles the mind.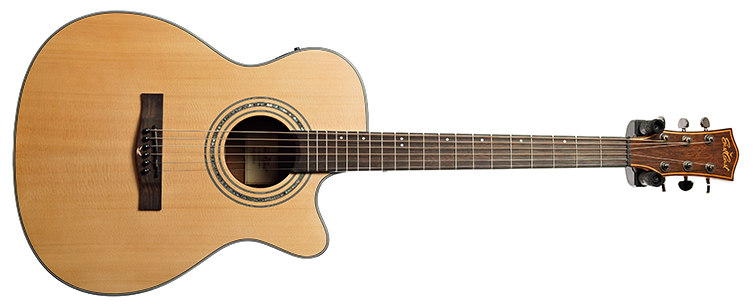 EastCoast M1SM
One last guitar deserves special mention here, too. The EastCoast M1SM is what we refer to as a travel guitar. A travel guitar is a downsized instrument with a shorter neck and smaller body. The smaller size is to make the guitar as portable as possible. Whether you take it on public transport or sit in on the back seat of the car, the smaller dimensions make this travel guitar not only handy, but really easy and satisfying to play! Indeed, we sell a lot of these to seasoned players who love the 'pick up and play' vibe! For beginners, especially smaller people who may have trouble with full-sized guitars, this is great!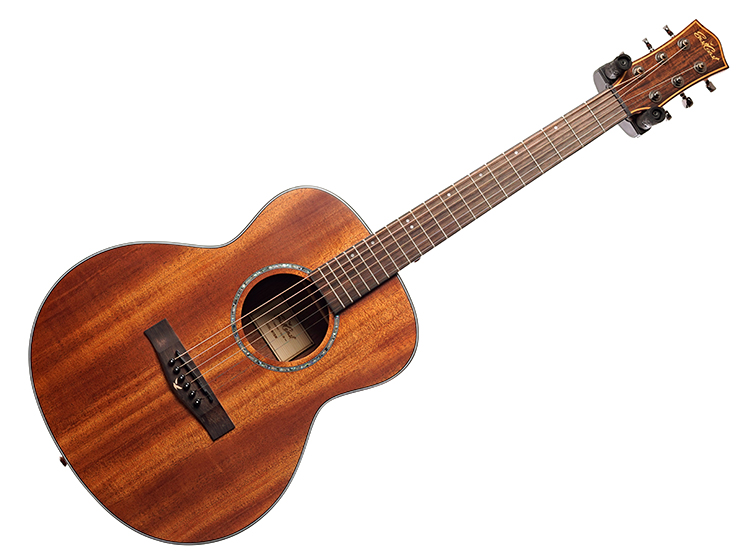 Not only that, the M1SM is also made with a solid Mahogany top! As with the G1S models, this little beauty will resonate and 'season' over time, resulting in an ever-improving tone! Practise anywhere, carry it around and amaze yourself at how quickly you improve when you play often!
Final Thoughts
We do hope you've enjoyed learning what is out there: your money certainly goes far with EastCoast guitars! Take advantage of these prices and enjoy the features available to you at very little cost from guitarguitar! Learning the guitar is fun, challenging, rewarding and eventually magical: picking one of these guitars will let you enjoy the process in comfort and style.
You can't go wrong with any of these, but some features may be less or less useful to you depending on your goals. For instance, if live performance doesn't appeal to you in any way (or just plugging into an amp for fun) then there is no need for you to pay extra for the pickup system. The G1 or G1S would be a perfect choice for you!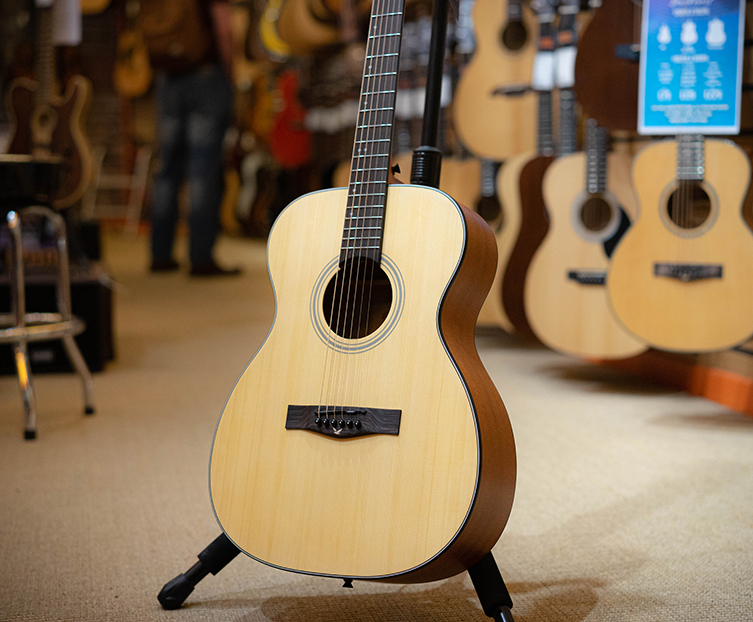 Whatever you are thinking, we hope you've enjoyed checking out these guitars with us. Pop into one of our stores to try them in person or just go ahead and order from here on our site.
We wish you luck and fun as you walk the path towards guitar greatness! We'll be here for you when you need us.
Thanks for reading
Ray McClelland