Epiphone Over the Years
Published on 11 December 2019
Epiphone is a brand we are all familiar with. Regardless of when you grew up and started playing guitar, you'll have seen Epiphones on TV and been around them as you progressed along your path.
It's true that, to many people, Epiphone are the affordable sister company to Gibson, building guitarists on a budget good quality Far Eastern 'official' takes on Gibson's heritage models. Indeed, Epiphone are this company, but that is only part of the story. Epiphone have enjoyed a very long and colourful history, one that begins briefly in Greece over a hundred years ago...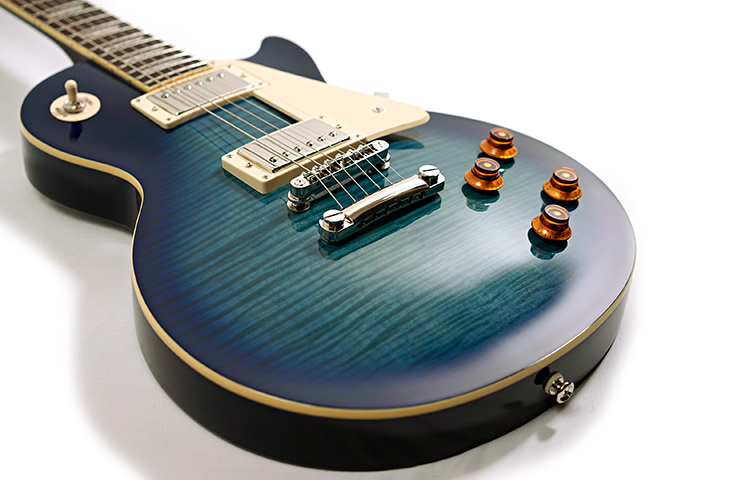 Before New York
We fly across the azure, jewelled Aegean Sea as we travel back in time to Kastania, Greece. It's 1865 and Kostantinos Stathopoulo has decided to leave his craggy, mountainous Spartan hometown for Smyrna on the East coast of Turkey, bringing his 12 year old son Anastasios in tow. The family business became selling and repairing bouzoukis and violins, and Anastasios' skills became so revered that he managed to open his own business.
A son, Epaminondas (Epi), came along in 1893, and not long after, the family emigrated to Manhattan's Lower East Side. Business continued on the US, with Epi becoming a keen student of his father's. Anastasios died when Epi was 22, and the business fell to him to look after.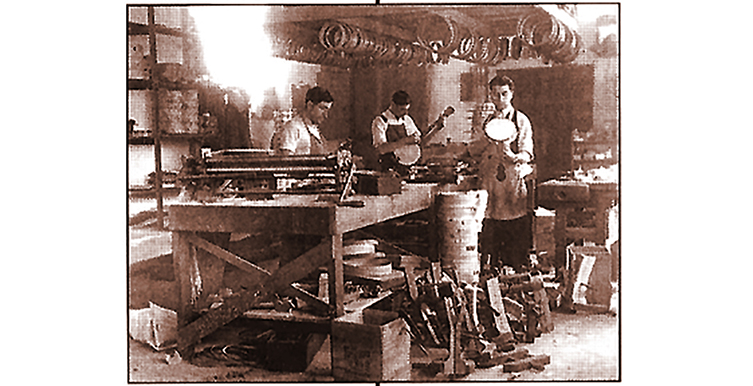 The Stathopoulo brothers in their NYC workshop
New York, New York
Under Epi's charge, business flew. The business grew, with the company building banjos in addition to lutes and bouzoukis. The name 'Epiphone' was coined in the mid 1920s, a mix of Epi's own nickname and the Greek word for sound: 'phone'. By this point, Epi was a charismatic man about town, sitting in with downtown Jazz bands and talking to musicians about what they wanted and needed.
You can just picture the scene, out on the mean streets of Manhattan: suited, moustachioed musos all hanging out on the 'sidewalk', smoking cigars, tapping their feet and playing Epiphone guitars and banjos! Those were the days!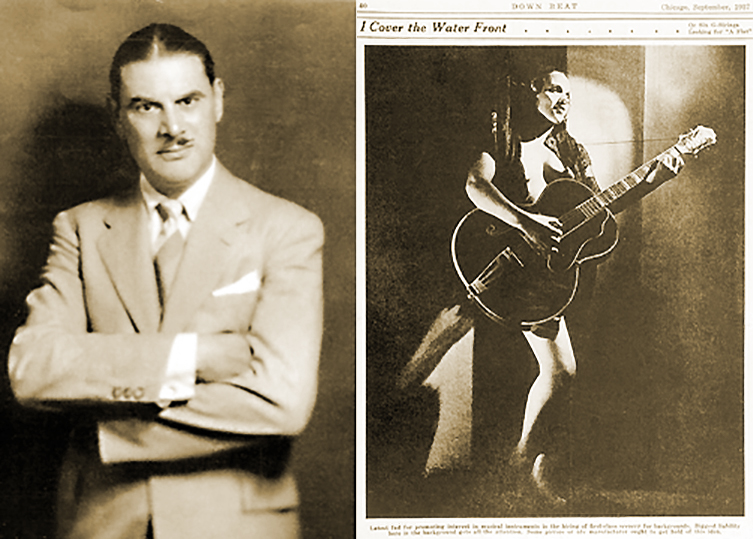 Epi himself, along with an early marketing campaign for the Epiphone Emperor guitar. I say!
A rivalry with Gibson bloomed when Epiphone decided to brazenly out-do each new Gibson guitar: Epiphone's reaction to the introduction of the Gibson Super 400 was a release the Emperor, which was a tiny bit bigger and a tiny bit louder. It was cheeky, and Gibson tended to play ball by responding in kind. This was around the time that many Epiphone trademarks showed up, not least the beautiful Vine headstock inlay that you'll still find on models like the Sheraton and the Emperor today! It's a lovely thing to realise that looks of Epi's influence is still right there on guitars made in 2019!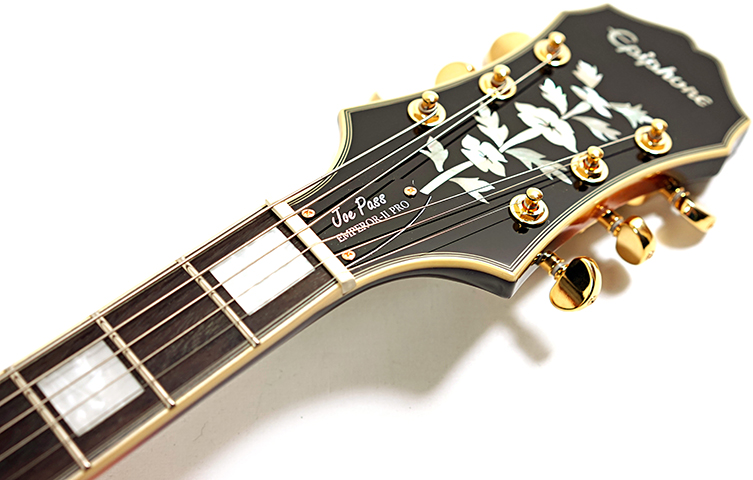 The Jazz age saw Epiphone becoming one of the top dogs in the international music scene, but World War II changed things for everybody. Epi sadly died of Leukemia before the war ended. Without him, the other Stathopoulo brothers (shareholders with Epi but none of them the visionary leader he obviously was) argued and fell out, resulting in the Epiphone brand being worn down and eventually bought out by Gibson in 1957. Instrumental to this was Les Paul himself, an avid Epiphone fan himself, who advised Gibson president Ted McCarty to buy up the name when it became available.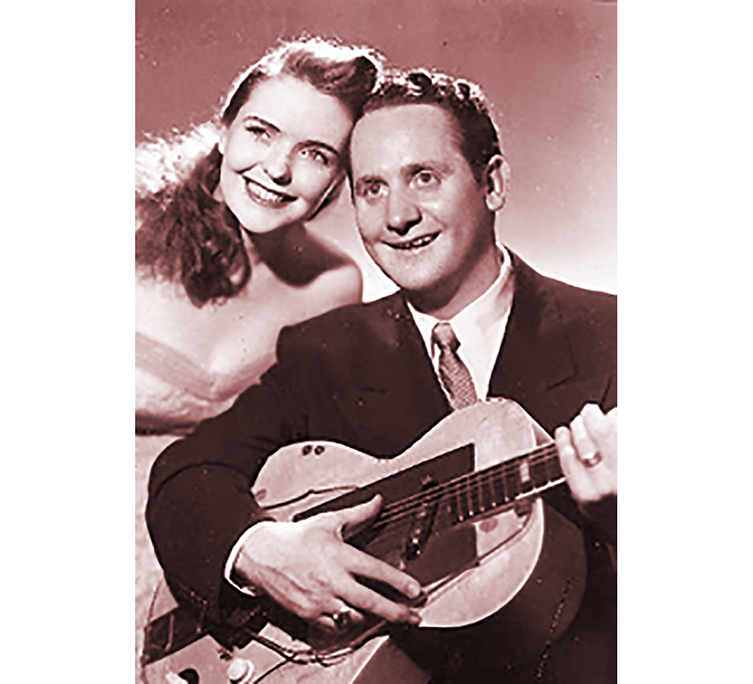 Les Paul and Mary Ford
After New York
Thus, the great rivalry ended. Epiphone continued to make their own design instruments, though. From 1958 onwards, Epiphones were being built in Gibson's Kalamazoo factory. Established classics like the Emperor remained, but fresh new designs like the Sheraton debuted, and became a huge hit. The Casino showed up in 1961, and forever became associated with John Lennon. These USA-made Epiphones are rare collector's items today, for obvious reasons!
A move to Japan occurred in the 70s, before production shifted to Korea in 1983.
The Renaissance
Epiphone hit a high watermark of visibility with Britpop in the 90s. Oasis clutched on to their Sheratons and Rivieras as if their life depended on them, whilst elder statesman Paul Weller was seen brandishing his Casino. Certainly, Epiphone have become synonymous with f-holed Semi acoustic guitars. In the past, alongside people like the Beatles, Blues legend John Lee Hooker preferred playing an Epiphone Sheraton over a Gibson ES-335. In modern times, Queens of the Stone Age front man (and influential guitarist) Josh Homme has gone on record saying that the Epiphone Dot is his 'favourite hammer'.
Today, artists like Gary Clarke Junior have risen through the ranks on Epiphone, and even heavy hitters like Joe Bonamassa and Slash have released collaborative signature instruments with the company. Endorsement by players of this calibre certainly put paid to any 'second best' notions when compared with Gibson. Though it is proper to point out that these artists are playing other brands too, they are still appearing on stage with their Epiphone instruments, proving by example that these more affordable instrument can more than compete on the world's stages.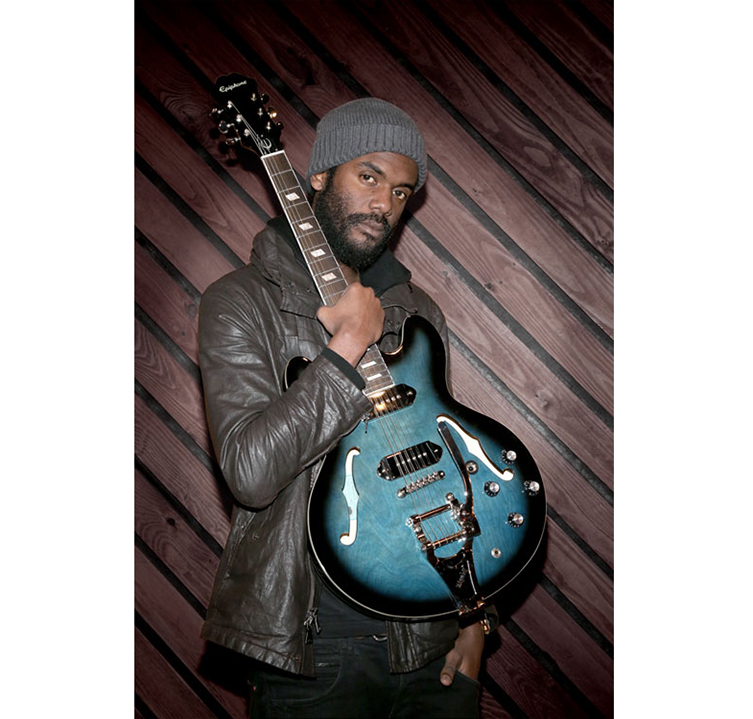 Gary Clark Jr with his signature Epiphone
Metal artists like Trivium's Matt Heafy and of course shredder extraordinaire Zakk Wylde have (or have had) signature Epiphone guitar models, which they have played live and in the studio.
Epiphone's most popular models are, understandably, the Dot and the Les Paul Studio. Based on the ES-335, the Epiphone Dot is a superb semi, made with the same type of construction – ply body with a solid wood centre block and set Mahogany neck – as it's USA-made Gibson inspiration. Available in a range of colours, including the all-important Cherry Red, the Dot is a guitar that almost all players can get on with.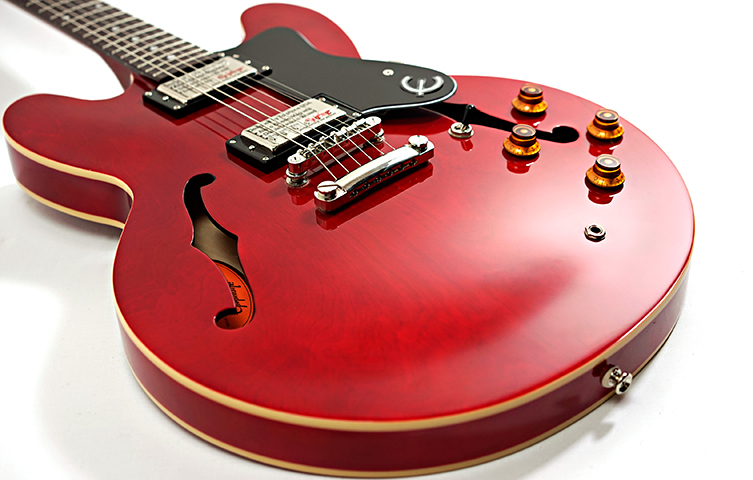 The Epiphone Les Paul Standard Plus Top Pro is the LP model that everyone loves so much. No wonder! For a comparatively tiny cost (when you consider the guitar it's based on...), you get a full thickness Les Paul with a proper carved top, including Flame Maple veneer (not a printed top!) and a set Mahogany neck! It's the correct dimensions, so it looks like a 'real' Les Paul because, well...it is!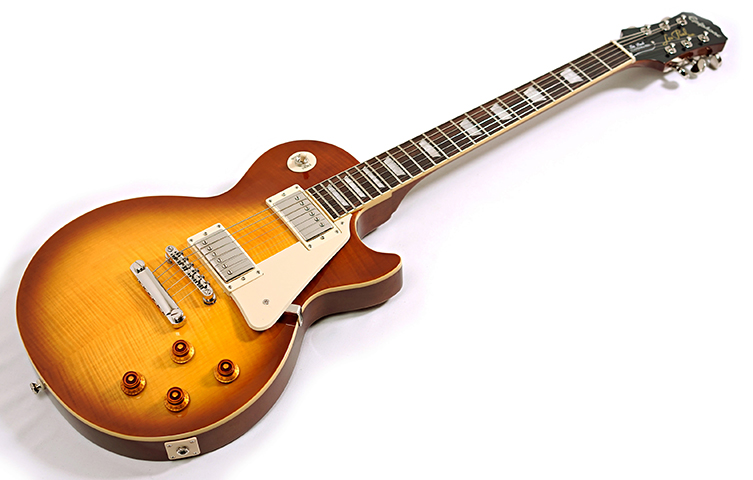 There are a wide range of burst finishes available, both traditional in style and rather modern. Choose according to taste, safe in the knowledge that there is abundant quality, feel and tone for the price. Pro models like the ones spoken of here have coil tap circuits too, so you can thin out the PAF-style humbuckers for a twangier set of tones, too.

In Conclusion
The Epiphone you knew was just the tip of the iceberg. The real Epiphone came to us from across the Mediterranean over a hundred years ago and was championed by a charismatic musician who made the most out of his honoured father's business.
Epiphone have made guitars for superstars and pub rockers, veteran bluesmen and manic Metallers. Although many of their instruments are indeed affordable takes on Gibson classics, just as many are historic models themselves. Epiphone deserve respect and love on their own terms and will always be known as some of the most stylish guitars available anywhere, not to mention the best value!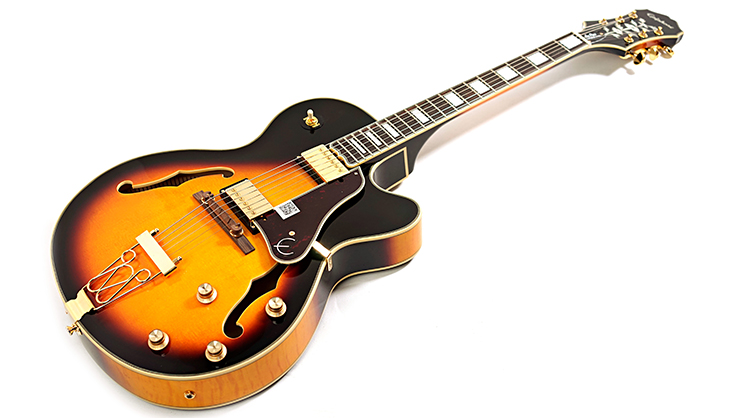 We always have a huge selection of Epiphone guitars in stock throughout our stores. Visit us today to play your favourites and to learn more about this wonderful brand.
Ray McClelland