Meet Your Maker: Billy Finlayson of Finlayson Guitars
Published on 19 December 2019
Finlayson guitars have had some year! Beginning with releasing their debut range of guitars, made in collaboration with Robert Godin, and ending with a win for Acoustic Guitar of the Year in Guitarist magazine, 2019 has been an exciting success!
Central to this is Scottish luthier Billy Finlayson. His years of experience as Master Luthier, repairman and tech have proven to be the magic that have made the difference to the Finlayson brand of guitars. His hands-on experience has shown him where so many guitar makers go right and so many go wrong. This experience has been liberally poured into the design DNA of Finlayson guitars.
Robert Godin, one of the most experienced and impressive guitar makers on the planet, is the other man involved in Finlayson guitars. His decades of expertise, not to mention the managing of multiple workshops and brands in Canada (all under the Godin umbrella: he has never, until now, made guitars with anybody else) have proven the perfect ingredients to mix with Billy's ideas. Together, this collaborative brand has made quite a splash with both critics and players.
We managed to get a hold of Billy for a quick chat about the genesis of the brand, along with the shared ethos and goals of both him and Godin.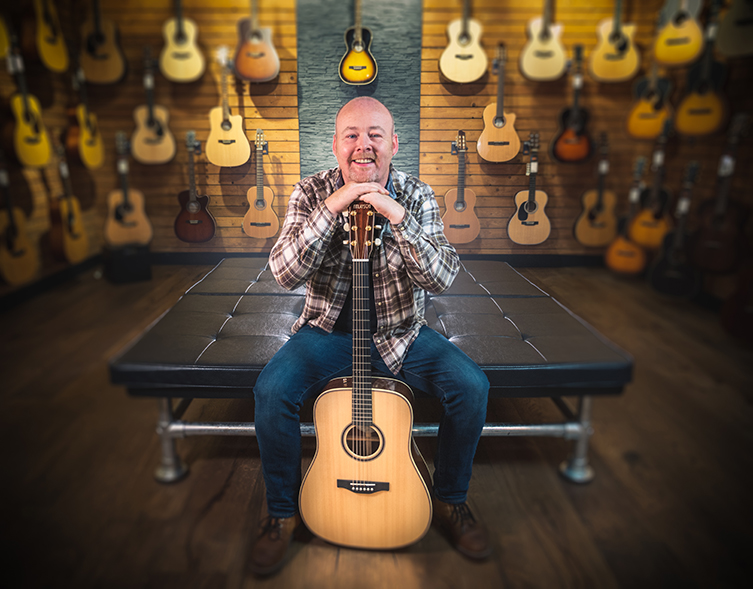 Guitarguitar: For those who aren't familiar with you and your work, you learned your craft in both Glasgow and London, didn't you? Can you tell us a little about that?
Billy Finlayson: I did yes. I studied at Anniesland college under Bill Kelday and Paul Hyland for a couple of years before going onto London Guildhall university where I finished my studies under Dave Whiteman.
GG: Billy, you are the first and only luthier in guitar history to persuade Robert Godin to collaborate on a non-Godin line of guitars! How did you manage to make this happen?
BF: I had gone over to visit his factories initially just to check out how they did things over there. After spending the following week with Robert Godin going around the factories and chatting into the wee hours about timbers, building techniques, the future of the guitar (and generally just life to be honest!), we found that we seemed to speak the same language on most things. We share a lot of the same views and ideas in regard to how the guitar should be built and developed.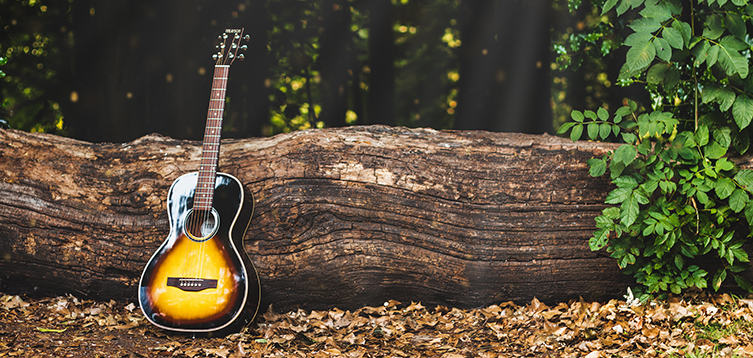 GG: How did you find the process of collaboration with Robert?
BF: Very smooth as we really do think in the same manner regarding guitars! Both sides are always very open about design and always looking ahead for the betterment of guitars.
GG: You've said before that the purpose of Finlayson guitar, at least in part, was to rectify the common mistakes you see appearing on your workbench with many other guitars. What kind of things were you looking to improve?
BF: I found the most common faults were things like tuning stability, humidity damage (such as splitting), neck joint humps and lifting bridges. Also, a lot of the guitars out there I found to be 'overbuilt' in terms of timber thickness and such, which results in the timber not quite functioning as it should: being free to move and resonate properly.
GG: There are a few different series of Finlayson guitars: what differentiates each series?
BF: Well, the entry series is the 5 series. The biggest difference here is that this has a 3-ply laminate back and sides made from wild Canadian Cherry. They also have a satin rubbed finish as well.
The 50 series are made with all-solid timbers, with the back and sides made from Mahogany. The finish at this level switches to gloss which really helps the depth of the timber come out. The bindings and purlings are all solid timbers, too.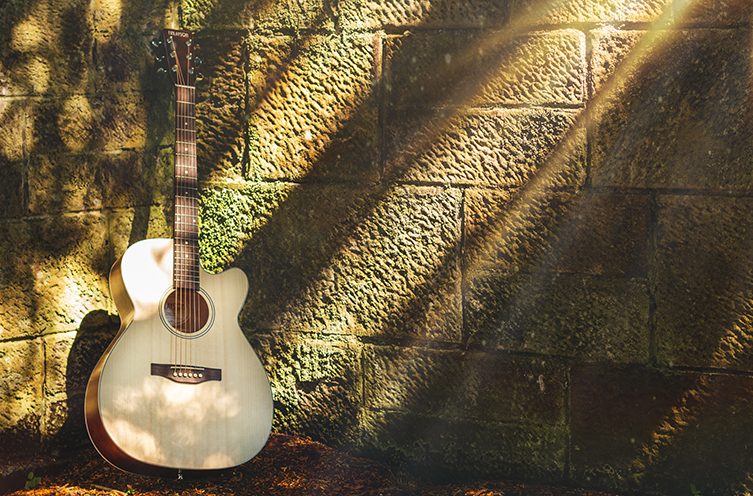 At this range we also see the pressure tested tops coming into the guitars. There is an optimum strength-to-weight ratio where soundboards are concerned. Basically, this means that the soundboard is light enough to function freely but retains enough strength to prevent string tension distorting it. This strength is determined by the grain of each individual soundboard. At Godin, the Finlayson soundboards are made to this strength-to-weight ratio for each individual soundboard. This means every single soundboard is at the best possible thickness and weight to perform the best it can. Most guitar manufacturers set a single thickness to do ALL their soundboards, preventing the best being found in each piece of timber.
The 100 series is another level up again. This is the flagship range! We have used AAA rosewood for the back and sides, solid AAA Sitka spruce for each top, gold hardware, Richlite fingerboards and bridges, and they also come with a hard case.
So, those are the main differences between each series, but they all have solid Sitka spruce tops, Adirondack bracings, heel neck extensions, dual-function truss rods, different gear-ratio machine heads and Tusq nuts & saddles. Plus, the bridges on ALL Finlayson guitars are glued directly onto the soundboards.
GG: In terms of your own taste, what type of acoustic guitar shape and build do you prefer for yourself?
BF: Oh, that's a tough one, I think I would say the 000 shape. It just seems to fit me personally and also suit my style. They have a nice slightly compressed tone for the fingerpicker and take to strumming really well too.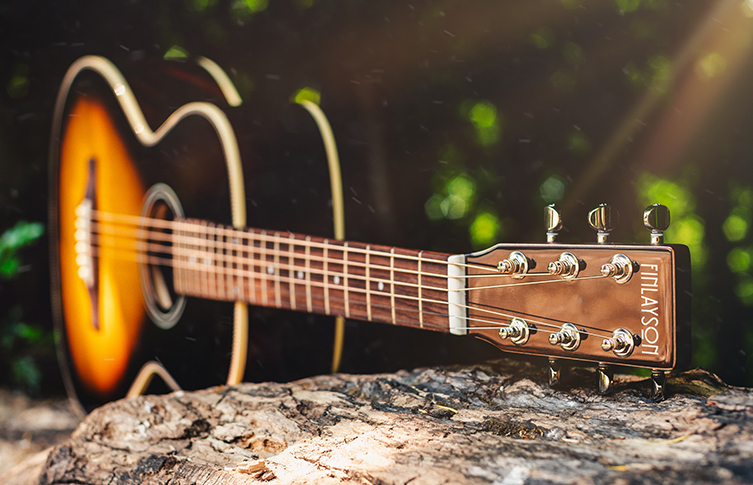 GG: A certain amount of the wood used in Finlayson guitars is recovered timber from fallen trees in Canada, is that correct?
BF: Indeed they are! At Godin, it's something I can't praise enough, certainly in today's age of waste. I mean, properly going the extra mile. For example, if there was a storm that brought down a tree, Godin would be notified by local authorities and they'd then send out a team on quad bikes to investigate, sometimes taking a few days to reach, as one would imagine, out in the sticks of Canada.
Upon arrival, they would determine the quality of the timber. If deemed to be of sufficient quality, they then get cut it into manageable sizes and helicoptered out. That, I must say, was a lesson on going the extra mile for the local environment.
They also dry and season all of their own timber in-house, ensuring that only the most stable timber is used. They also use Wild Cherry, which is a local sustainable timber as opposed to the standard ply laminates that most others use. This results in less harmful emissions put out into the environment and far better results for the instruments themselves.

GG: One of your models, the Finlayson 000-100RS, just won Acoustic Guitar of the Year in Guitarist magazine! Congratulations! How does that feel? And what does that victory mean for Finlayson guitars?
BF: Thanks, yes it felt fantastic! I was over the moon. I couldn't quite believe it at first! I guess it kind of means that we are moving in the right direction and getting things right. For it to be received so well by the guys at Guitarist magazine means a lot: these guys get their hands on a lot of guitars!
GG: It has been a great year for Finlayson guitars: what's next in the pipeline for 2020?
BF: Well, generally keep going as we have, by looking ahead to see where and if there are things to be improved upon. We are looking at some new models which will hopefully be here in 2020 too. We'll have to wait and see!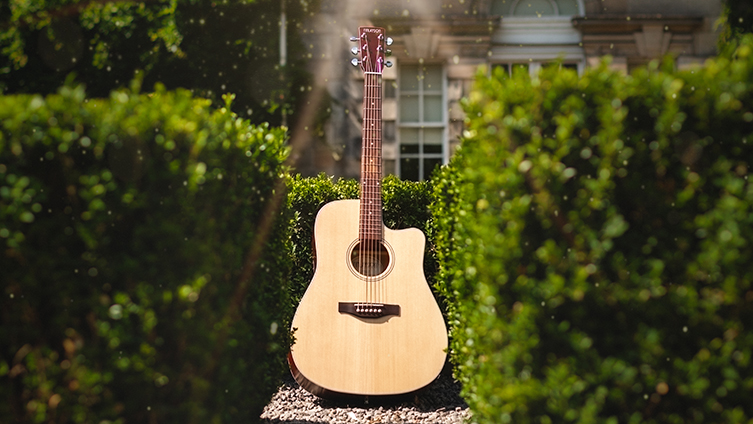 Sounds good to us! Finlayson guitars are in stock just now are your nearest guitarguitar store. Visit today for a play or click through on our site here for the full Finlayson guitars range.
We'd like to thank Billy for taking part in our interview!
Thanks for reading,
See you next time
Ray McClelland