Offers: Claim a Free £150 Accessory Pack with a RØDECaster™ Pro
Published on 21 January 2020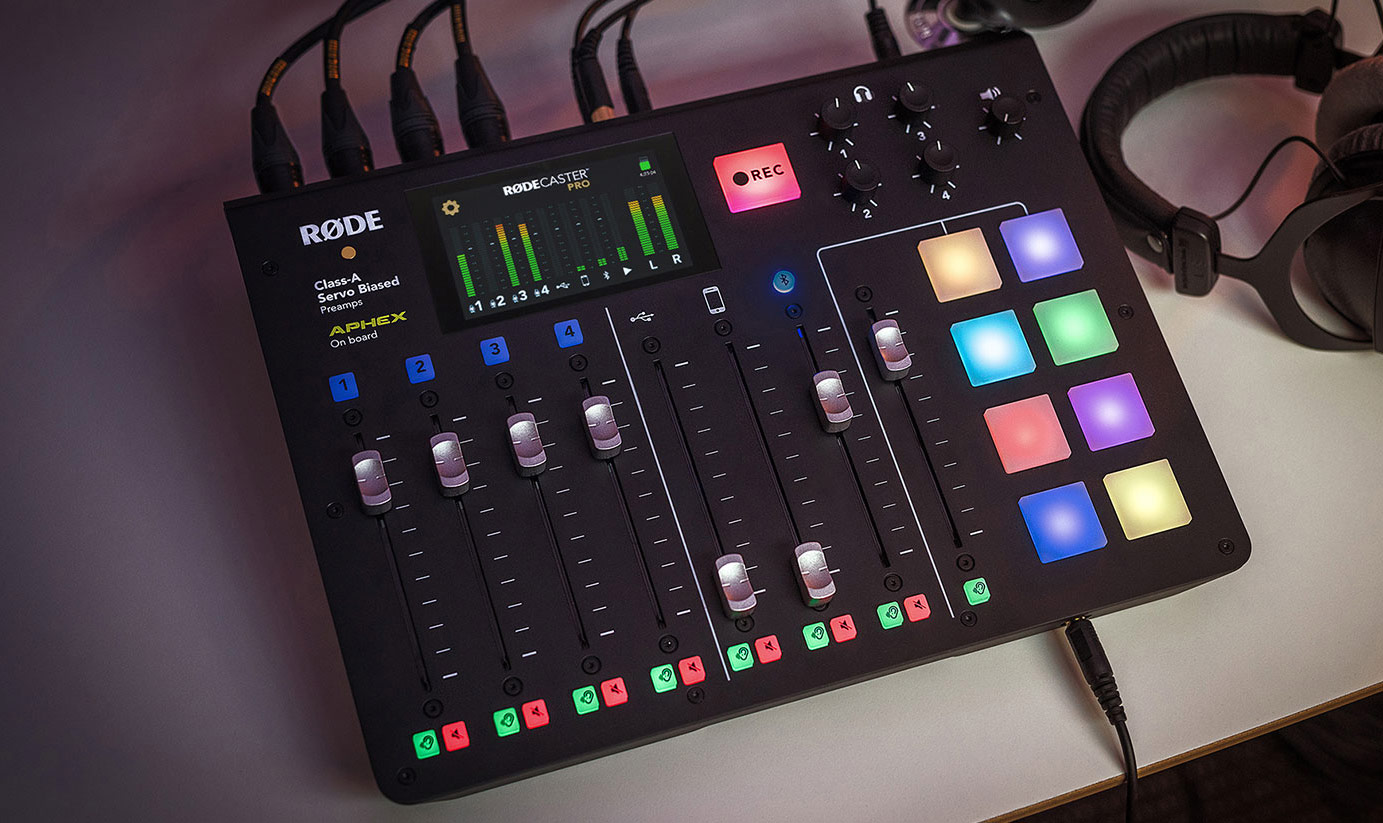 Ever thought about starting your own podcast? Of course you have! It seems like everyone is getting into the podcast game right now and Rode's RØDECaster™ Pro is one of the best fully integrated podcast production studios around.
Whether you're a total podcasting noob or an experienced broadcaster looking to upgrade your studio spec, the RØDECaster™ Pro will cater for all of your production needs. Giving you the ability to broadcast phone calls, mix between different microphones and play jingles and sound effects with ease thanks to an intuitive interface and the unit's high-quality components and preamps.
To celebrate the fantastic RØDECaster™ Pro, Rode are giving you the opportunity to claim a FREE podcasting accessory pack worth £150 when you buy a RØDECaster™ Pro!
The accessory pack includes:
A RØDE DC-USB1 USB to DC power cable, allowing you to power your RØDECaster Pro from any compatible USB port
A RØDE SC9 TRRS cable for easy and reliable connection of your smartphone.
A set of high-quality ¼" to 3.5mm headphone adapters, for flexibility in using any type of headphone.
A high-quality power bank which, coupled with the power cable, allows you to use your RØDECaster Pro anywhere without having to worry about finding a power source.
A set of RØDE XLR-CR colour-coordinated ring tags for your microphones, so you can easily keep track of your microphone channels.

Simply purchase your RØDECaster Pro before February 29th 2020 and follow the details here, which will guide you through registering your RØDECaster Pro and claiming the accessory pack.