Rock Out at Home: guitarguitar Backing Track Challenge
Published on 05 May 2020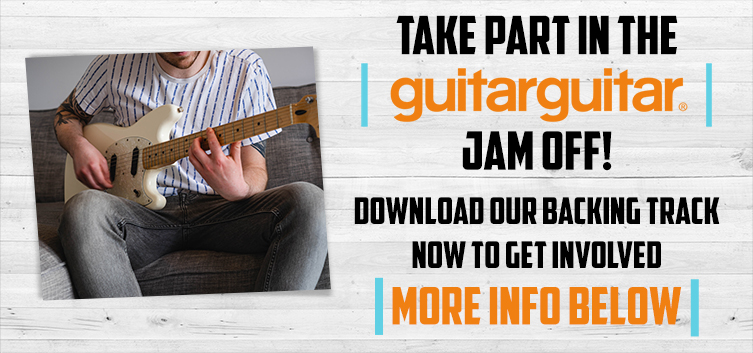 If you feel like you know Netflix from A-Z already, then it's time to get that guitar plugged in and turn your attention this way...
We've put together a killer backing track for you to rock out over and we want you to challenge your friends to do the same. All you have to do to take part is jam out over the track and post the video on Facebook, Instagram or Twitter. When you post, tag 2 of your musical friends to pass on the challenge and don't forget to use the hashtag #ggjamoff. Then, they have 24 hours to show what they're made of and pass it on. Easy! We'll be dishing out prizes for our favourite videos so don't hold back folks. Get your axe out and let's get jamming - we want those news feeds filled with rock!
Click HERE to download the backing track and get started.
Click the link above then hit the arrow on the top right-hand side of the page to download.
We're reposting our favourites on our Facebook, Instagram and Twitter pages so check them out now to see your competition.

Record yourself playing over our backing track (download here)
Post to Facebook, Instagram or Twitter and tag 2 friends with #ggjamoff to pass it on
Make sure they reply in 24 hours!
Check back to see if you've won a prize...