Offer: FREE Online Lessons with Martin and TrueFire
Published on 27 April 2020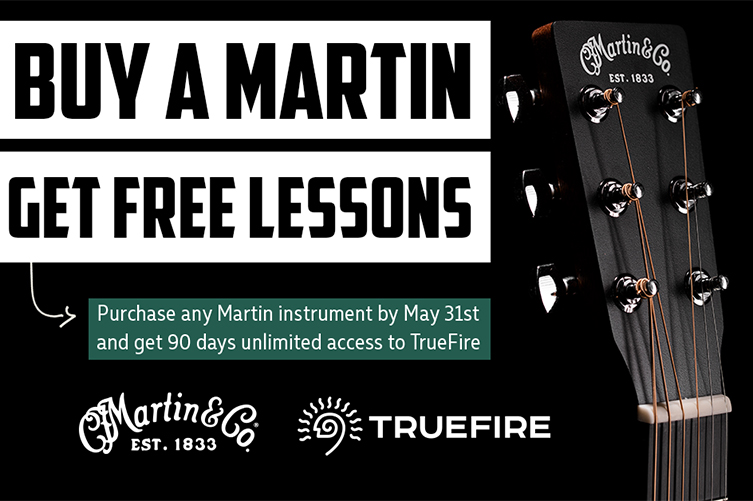 Martin fans rejoice! Are you stuck at home playing the same old tunes? Or are you a beginner and have no idea where to start? Well not to worry! Our friends over at Martin have teamed up with TrueFire to help keep you guys strumming away at home and learning new skills. TrueFire, the 'Netflix of guitar lessons' has the best online guitar tuition for all skill levels and styles, so whether you're just starting out or been playing for many years, TrueFire is an excellent resource for you to get your teeth stuck into!
We all have a little extra time on our hands, so there is no better time to learn and step up your playing. Interested? Read on...

It couldn't be any easier to redeem this offer! For a limited time only, the guys over at Martin Guitars have partnered with TrueFire, to keep you guys rocking while stuck at home.
To qualify for a FREE 3-month subscription to TrueFire, you must have purchased any new Martin instrument between 25th April and 31st May 2020. If that's you (woohoo!) then all you have to do is head over to Martin's website, enter your details and from there you'll receive an access code and admission to the endless TrueFire database. Simple, happy learning!