A Closer Look: Native Instruments Maschine +
Published on 08 September 2020

Since the release of the first Maschine, Native Instruments have changed the game. Extremely popular with hip hop and dance producers but a really useful tool for any studio, the intuitive controller gives you more hands-on control over your samples and synths than anything else on the market at a comparable price. Over the years we've watched the Maschine legacy grow and have loved it every step of the way, with new features and updates constantly keeping it fresh and exciting. However, it looks like Native are daring to take it to a whole other level... Say hello to the Maschine+
As much as we love the Maschine, it has always kept you shackled to a computer and while many of us aren't bothered by that, it did make it more difficult to use its awesome performance features in a live setup and in turn impacted the portability of the controller. Well, not any more... The brand new release is standalone for the first time in Maschine history. No, seriously!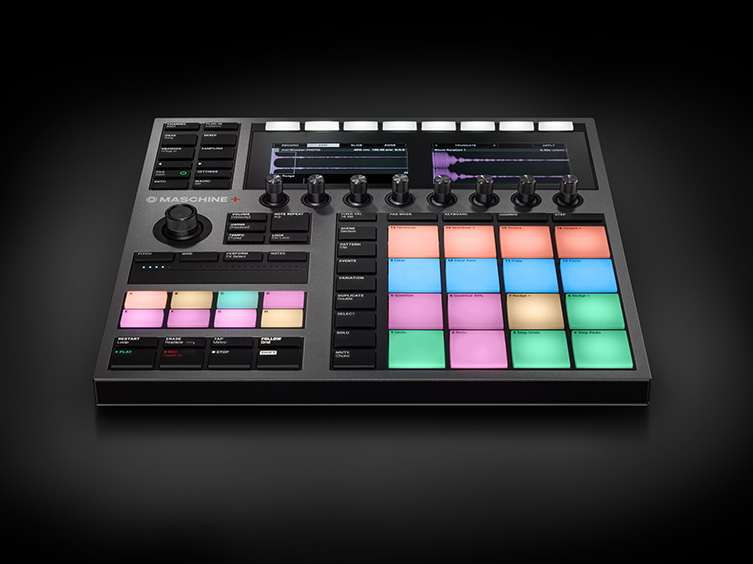 This will answer the prayers of so many users and we couldn't be more hyped to see a whole new generation of Maschine. Part of what we've always loved about these is how quickly you can lay down ideas and start to build tracks. Having the option to throw something so powerful in your backpack and create anywhere makes this release seriously special. The Maschine+ is essentially a computer in itself with a Quad-core CPU and 4 GB RAM to ensure that it can handle the incredible workflow that made it so popular. It's even WiFi and link enabled to allow you to get set up and carry out updates without connecting to a computer, as well as syncing up with your other gear.
All of its whopping 8GB Factory Library is included alongside plugins such as FM8, MASSIVE, MONARK, PRISM, REAKTOR Factory Selection R2, KONTAKT Factory Selection and RETRO MACHINES. These sound breathtaking, as do the onboard samples and kits and the best part? Everything has been optimised for smooth performance, so there's tons for you to play with. Regardless of what style of music you make, as soon as you get this out the box and setup you'll realise how limitless the possibilities are, trust us, this is a game-changer.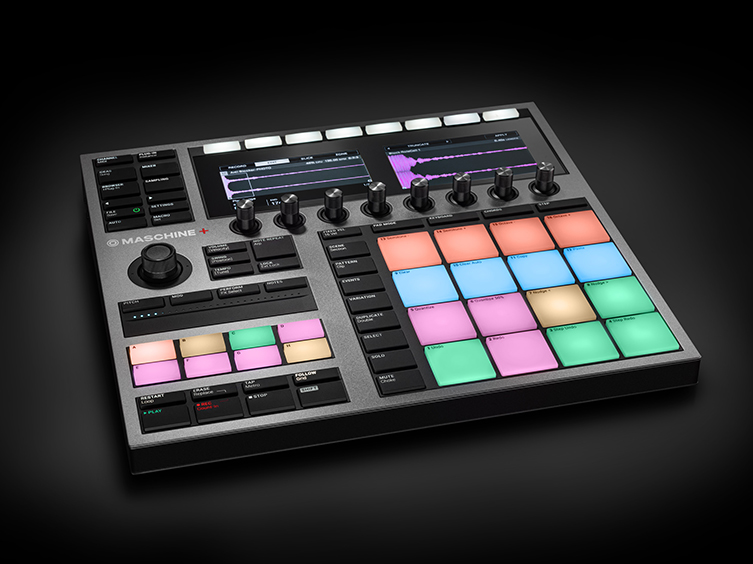 Remember, none of this takes away from what it can do in your studio either and that's the beauty of the new model, it can literally fit in anywhere. Acting as a Pro-grade, 44,1 kHz / 24-bit audio interface with 2 1⁄4" TRS line outputs, a 1⁄4" dynamic mic input, a stereo headphone output and MIDI in and outs, the Maschine can totally transform your setup and is still as huge as ever in the studio. From it's included software to its incredible workflow which gives you full hands-on control over your music, Maschine will open a lot of doors for your projects. This synth, sampler and sequencer is everything you need to create a fully produced track but you can always sync it up to your existing setup with advanced integration and save parts for later. A 64GB SD card is included so you won't have to worry about space for quite some time!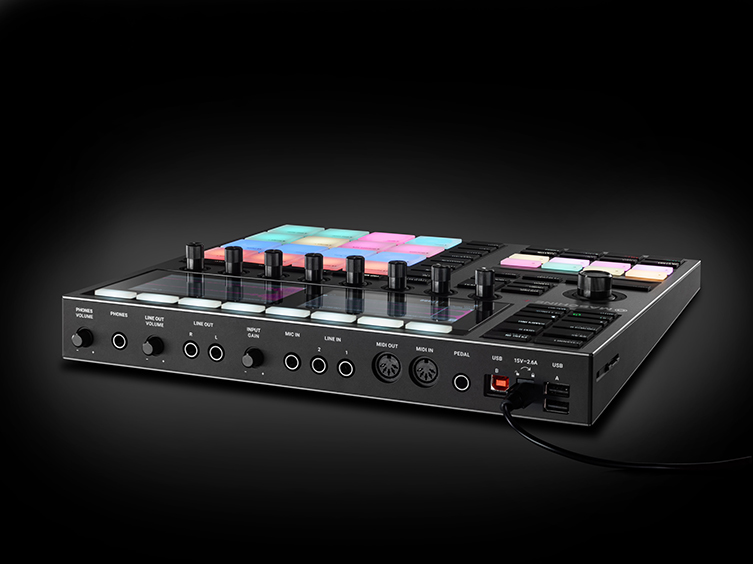 We can't remember the last time we were so excited about a release and we already know that the Maschine+ is going to live up to our high expectations. It seems like NI have built upon the most standout features of the system and worked hard to ensure that the same smoothness and accessibility will be present in stand-alone mode. For DJs, performers and even drummers in bands, this has just opened the door to a whole new world of possibilities that the brand will only continue to develop. We can see this being a feature on just about every stage and studio this yearso don't get left behind... The Maschine+ revolution has begun...