A Closer Look: New in Folk
Published on 14 October 2020
As much as we love plugging in and turning up to 10, sometimes it's great to strip things back and get back to basics.
Folk instruments are awesome. They can add so much interest and texture to an arrangement, they are the perfect pick-me-up instrument and are a great alternative if you feel like you've mastered the tricks of the guitar world.
Today, we're taking a little look at some new arrivals into our folk section. So, if you're wanting a new fun instrument to learn or a new party trick to surprise your friends with then look no further.
As well as carrying an impressive range online, all of our stores have an excellent variety of folk instruments - from mandolins to harmonicas, dulcimers to bouzoukis - which you can find located in our acoustic section. So, if you're interested in trying out something folky, come on down and we'll sort you out!
Without further ado, let's folk it up...
Barnes and Mullins BM650 Salvino Mandolin
Here at guitarguitar, we always have time for some sweet mandolin tunes. Whether you're into Bluegrass, Folk or Country styles, the mandolin is a great instrument to get your teeth stuck into.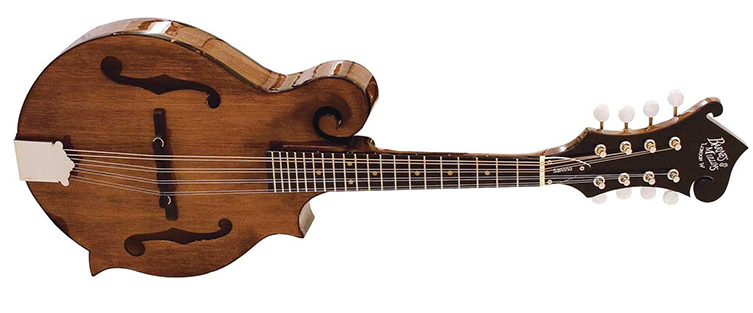 We've recently been enjoying taking five and jamming out on the Barnes and Mullins BM650. This traditional style, F-hole scroll top mandolin has a solid maple back and sides, with a solid mahogany top, which gives it the most delicious tone and insane projection, so you'll be heard loud and clear (sorry neighbours).
If you're looking to dabble in some Bluegrass, or play along to some R.E.M, this is your guy. And, think you'll also agree, it looks pretty damn cool!
Alvarez Masterworks Ukulele
Sometimes you just can't beat busting out some happy tunes on the ukulele. There's no denying the ukulele's charm, with its happy tone and playability. The ukulele has enjoyed a huge resurgence in popularity over recent years, with some of our favourite singer-songwriters taking to the stage armed with nothing but a uke.

We've been seriously impressed by the Masterworks ukuleles by Alvarez. Alvarez are renowned for their quality and value, and sure do make fantastic instruments. The Masterworks MU55CE Concert Ukulele is an excellent example of that. Crafted from bamboo, this stunning uke has a tonal quality that is super crisp, with excellent sound projection. While still providing that classic bright uke sound, being of the concert variety, it offers a slightly different tone to its smaller Soprano sibling, with a little added depth and richness to its tone. It is compact with a comfortable body which is great for learning chords and ultimately having fun!
Have the best of both worlds. With a built-in pickup, this Masterworks uke sounds awesome acoustically and plugged in, making it an excellent choice for when you want to take your tunes to the stage. Simply plug into the PA at any venue and your sweet ukulele tunes will be heard loud and clear every time.

Or, why not check out the Alvarez Masterworks MU55TE Tenor Ukulele. Just like its smaller sibling, this uke is crafted from bamboo, features a pickup and sound absolutely incredible. The tenor ukulele is the largest uke of the family, and with a larger body means a fuller and vibrant sound. The tenor uke has become the preferred size for many professional players, so if you're well vexed with a smaller uke, why not try out a tenor size?
Fun, quirky and easy to play, every guitarist should try out a ukulele at some point in their career.
Barnes & Mullins Banjo
Ah, the Banjo. Let's not beat around the bush here. Banjos are awesome. Whether you're strumming, fingerpicking or singing along, playing the banjo is a whole lot of fun. Whether you're looking for a four, five or six-string banjo, we have a wide selection for you to choose from.
Our new arrivals from Barnes & Mullins all sound absolutely, darn tootin' awesome and we've had a lot of fun jamming with them.

If you're looking for that classic banjo twang and tone, a five-string is where you should be looking at. A five-string banjo is the most popular of its kind and since its standard tuning is an open G, it is fairly easy to play once you get the hang of it. You'll be ready to play the Grand Ole Opry in no time. Yeehaw!
The BJ300 Perfect 5 String Banjo caught our eye in particular. At only £199, you're getting a lot of Banjo for your buck here and it is an absolute dream to play.

If you feel more comfortable staying in the six-string world, then why not take a look at the Barnes & Mullins BJ306 Perfect 6 String Banjo. It's the modern-day 'perfect' banjo and draws on the influence of the original instruments, paying homage to the vision and designs of our founders. This 6 string Guitar Banjo can be tuned just as the name suggests: like a guitar. A great way to get the banjo sound, without having to learn a whole new set of fingering. Win win!
Click here to explore our selection of Folk instruments