Events: Matt Heafy Facebook Live Takeover
Published on 26 October 2020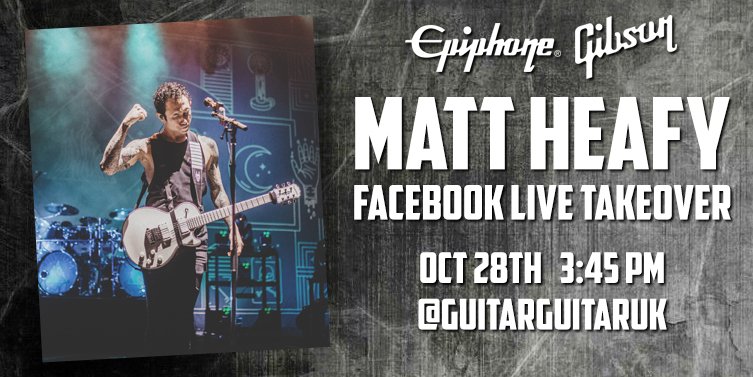 For guitarists, there are few types of music as captivating and downright powerful as metal. From the early pioneers to the contemporary prog and tech players, the genre has always relied on the guitar as a driving force and it fascinates us how ever-evolving it is. Over the years there are particular acts who stand out as heavyweights, rising through the ranks and dominating the airwaves, influencing the style of music as they do. One of these huge acts is the mighty Trivium. Originating from Florida and driven by lead guitarist/frontman Matt Heafy's thundering riffs and killer songwriting, the band have certainly made their mark on the culture. Matt has gone on to become a hugely influential player, offering a ton of detailed masterclasses and performances online, along with engaging in interviews and pushing smaller up and coming bands into the spotlight using his platform. We've loved his work for years and are over the moon to collab with him on something really exciting...
The Details
On the 28th of October at 3:45 PM, Matt Heafy is joining us for a Live Stream Takeover event on our Facebook page in association with Gibson! Discussing his writing process, latest music, playing techniques and of course, giving us plenty of gear chat, this promises to be an epic event and we seriously cannot wait to pick the brain of one of the biggest names in modern metal. If you've any questions for Matt this is your perfect chance to see what he has to say - make sure that you tune in and get your riff faces on, this is going to be a seriously special one!
Click HERE to visit our Facebook page now.