Staff Picks: Gear of the Week
Published on 29 October 2020
What's happening, Rockers?
Welcome back to another Gear of the Week post, we're so glad you could join us. We're here today to catch up with some of our fantastic store team members to find out what they are currently lusting after.
As you well may know, we are all self-confessed gear nerds and love nothing more than chatting to you guys about guitars until we are blue in the face. Day in and day out, we are surrounded by phenomenal looking guitars with many catching our eye and stopping us in our tracks. It might be a unique finish, a classic look or something just utterly bonkers, we have so many wonderful axes hanging on our walls.
Also, if you haven't checked out our previous post, make your you catch up here.
So, without further ado, let's dive in!
Ali, guitarguitar Edinburgh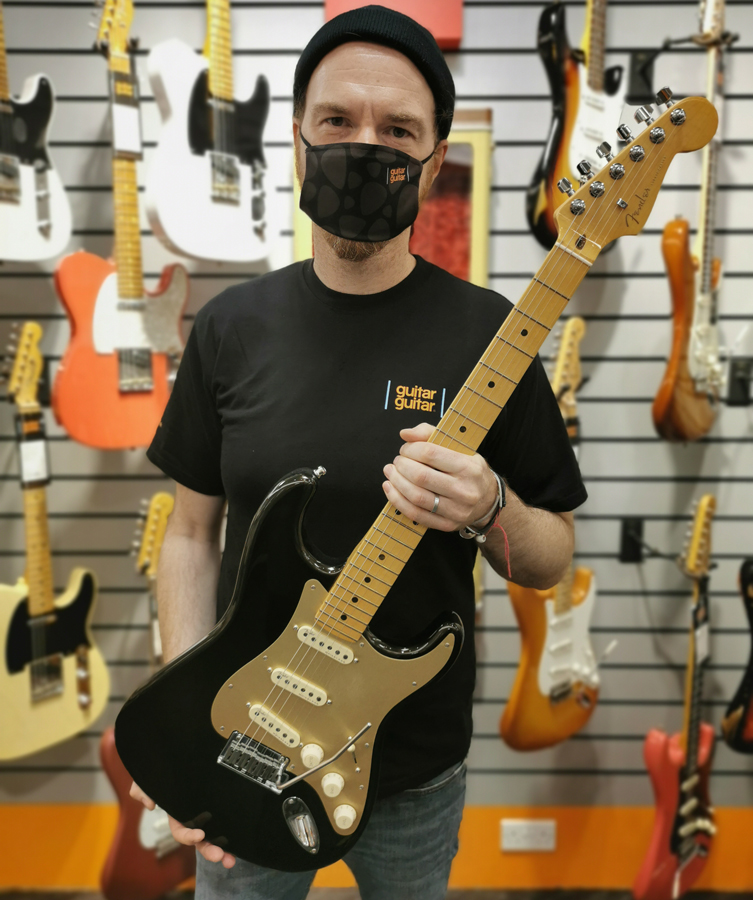 Shine on you crazy Diamonds!
New Edinburgh store recruit Ali's guitar heroes are all linked by the love of one thing… a Fender Stratocaster.
Ali's chosen pick of the week is this stunning American Ultra Strat in a beautiful Texas Tea finish. Seriously tasty stuff we say. With it's Ultra Noiseless Vintage pickups, S1 switching system and comfortable modern D neck profile, this axe puts all the legendary sounds you want from a Strat at your fingertips. Yahoo!
Ali says, "Whether it's Gilmour, Hendrix, Jeff Beck, Knopfler or SRV, this beauty has got your back. It's one that I keep coming back to time and time again, I just can't fault it!"
Steve, guitarguitar Newcastle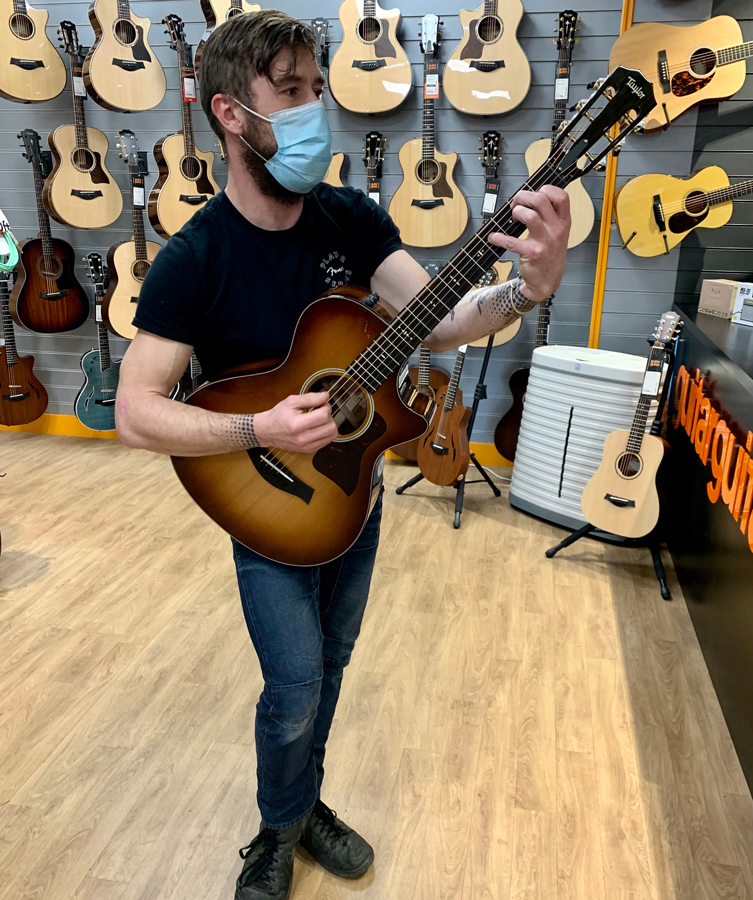 The look of love.
When you find 'The One', you just know.
You can spend years looking for it, hunting high and low. Sometimes it just appears unexpectedly. And that's what happened to Steve from our Newcastle store. His chosen Gear of the Week is a mighty acoustic from Taylor. He says,
"For years I've searched for the right acoustic guitar for myself. I've played expensive old Gibsons, expensive new Gibsons, vintage Japanese built Yamahas and a whole pile of cheaper alternatives, just hoping to find 'The One'. I've finally found it: a Taylor 512ce.
This amazing 12 fret guitar spoke to me from the very second I put my hands on it, while I'm not sure of the cause. Maybe the slotted headstock raising the string tension gives it a little more resonance, perhaps the voicing of the Koa and Cedar lends itself to being more similar to the classical guitars I grew up with?
I couldn't tell you what the winning factor is about this guitar, but I love the sensitivity of it, it'll give you back anything you can put into it and then some, perfect for expressive solo performances and recording alike. The Taylor 512ce, one day, it will be mine!"
Hopefully, this love story will have a happy ending.
Conor, guitarguitar Camden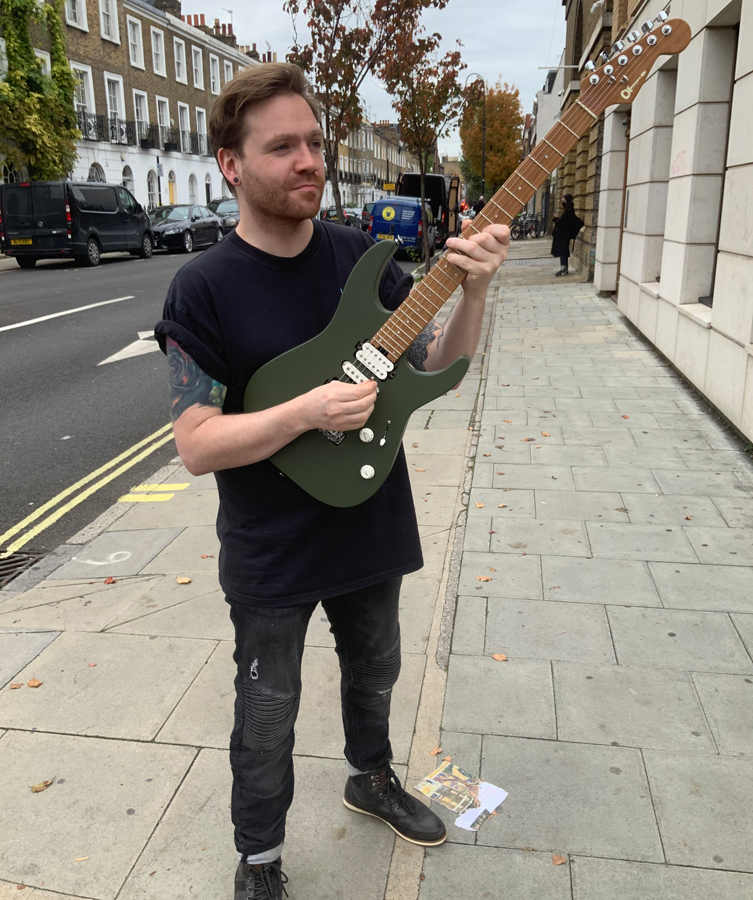 Who loves a guitar with a matte finish? WE DO!
Conor from our Camden store has chosen the Charvel DK24 HSH as his pick of the week, and quite rightly so… it's a BEAST!
It's smart, sleek and super versatile - what more could you want?
He says, "I can get all of the sounds I need from its Seymour Duncan HSH configuration - from raging shred leads to country Tele-style spank. The roasted maple neck gives me the stable durability I need for taking this guitar on the road and between long recording sessions, and comes all in a very affordable package for the modern working musician."
Also, can we talk about that awesome Army Drab finish... delicious!
Final thoughts
There you have it folks. Who has just added some more guitars do their "dream guitar" list? We hope you enjoyed reading, getting to know our fantastic team members and seeing the wonderful axes you can find instore.
What one takes your fancy?