JUST ANNOUNCED: Slash Collection Gibson 'Victoria' Les Paul Standard Goldtop
Published on 01 December 2020
Grab your top hat and don your aviator shades: Slash has announced a BRAND NEW Les Paul!
Yes, this is coming hot off the press, guys! Gibson have literally just announced the forthcoming release of the brand new 'Victoria' Les Paul Goldtop, and it's a beauty!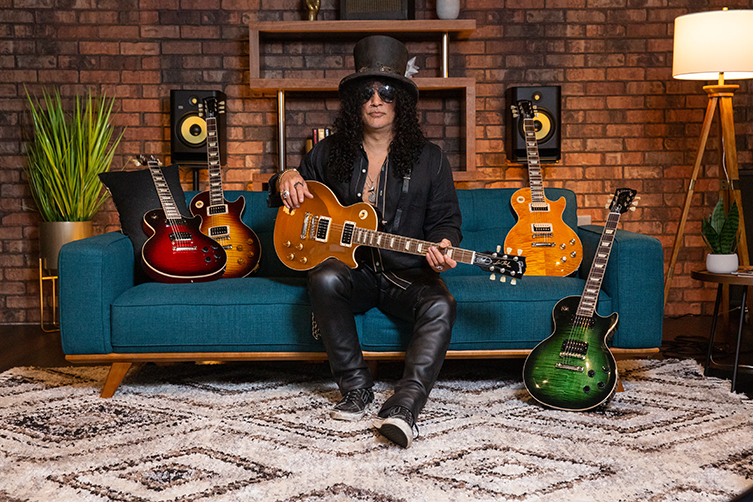 Who is Victoria?
Slash's new squeeze, Victoria, is a stunning Goldtop Les Paul fitted out with everything you'd expect from a Gibson Slash signature model: a special neck carve, custom-voiced alnico II Burstbucker pickups, Orange Drop capacitors (along with hand-wired electronics), a 'Scully' decal on the back of the headstock and a Slash truss rod cover. Inside the case you'll find a plain truss rod cover and a handful of Slash's favourite Tortex picks.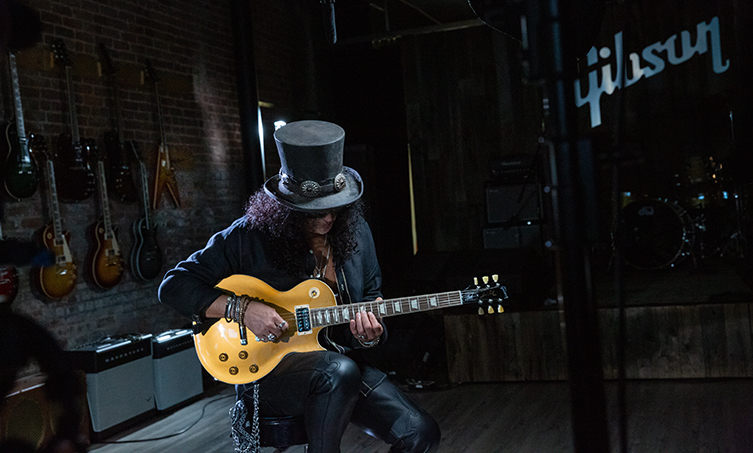 This new model fits in well with Slash's existing Les Pauls, and replaces the translucent tops of those with the timeless beauty of a rich Goldtop finish. We can't wait to get out hands on these, and to find out just why the guitar is called 'Victoria'. Any ideas?

As with the other models, this will appeal to all Les Paul fans, not just disciples of the Top Hatted one. Keep an eye on the site for the latest news on this great Slash Goldtop, and get your pre-orders in by following this link!
Click to View the Slash Collection Gibson 'Victoria' Les Paul Standard Goldtop