Chrissie Hynde's Signature Tele Has Arrived!
Published on 16 April 2021
Known for her sparkling clean tones and crisp, guitar-led, post-punk, pop anthems Chrissie Hynde of the Pretenders has always been a musician we've looked up to. Her music has a distinctive swagger and her guitar work plays such a huge part in making her writing so infectious. Her preference has always been for Teles, giving her that unmistakable snappy clean rhythm tone. We've been keen to see a signature model for years now so it's great to finally see Fender building one that more than lives up to our high expectations.
Chrissie has always favoured a '65 model and essentially her new signature was largely based on its specs. This has all the feel of Tele of that era with a custom mid-'60s maple neck, vintage tall frets and a 7.25" radius. Also featuring a Rosewood board, it's a really comfortable guitar to play and we can see why Chrissie cherished her original model so much! For those slightly wonky chord shapes she loves to pull out the bag this guitar is the perfect fit.
Now, onto the sound. Again, this is in line with Hynde's favoured setup using vintage output '50s Single-Coil pickups. These produce a lovely, bright, sharp tone perfect for executing her intricate picking parts. The classic Tele tone works so well for her style of playing because it can thicken up really nicely for chunkier rhythms while still allowing for plenty of definition on the high notes. Other appointments such as Vintage-Style Locking tuners and the classic 3-way switch add to the overall feel of this axe. A proper indie style guitar with all the charm of an older, classic instrument.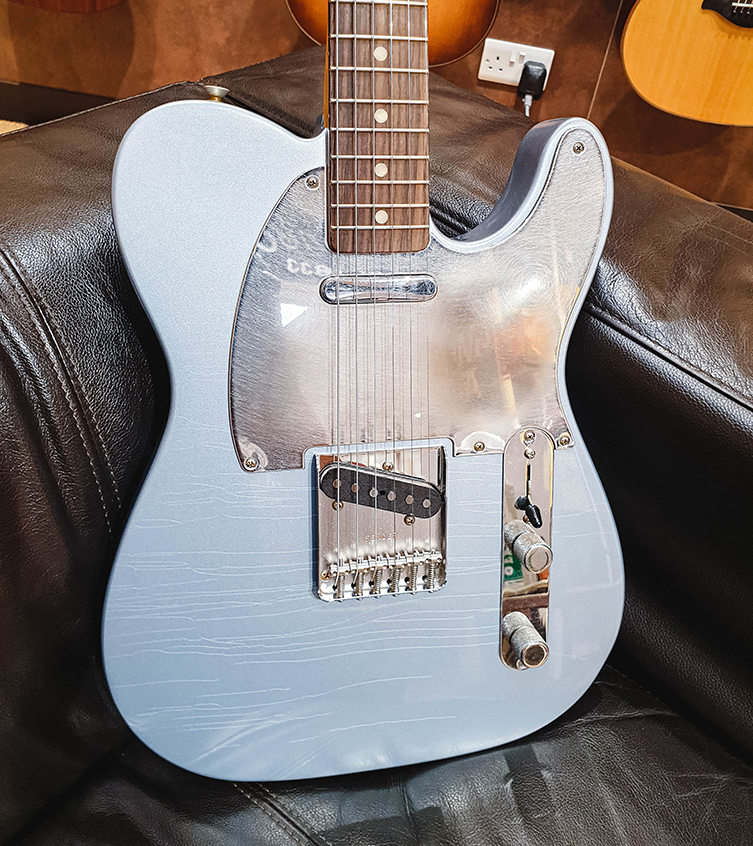 Finally, let's cover the looks because this thing is absolutely gorgeous. It's Ice Blue Metallic finish is one of the most eye-catching colours we've seen from Fender in a while and it has been Road Worn really tastefully. This has simply given it some light ageing over that gorgeous paintwork and really adds to its charm and character. Its Chrome Mirror pickguard (a classic look for Miss Hynde) is a recreation of the guard found on her Tele, ensuring all of its wearing has a natural look earned from a life on the road.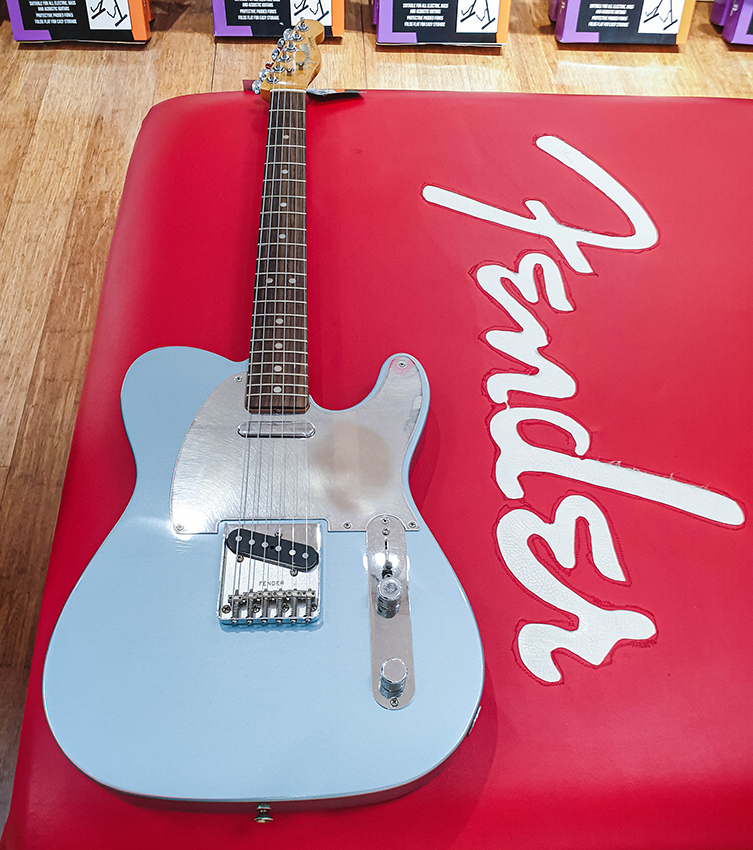 If you've been yearning for a Hynde signature like us then it's time to Stop Your Sobbing. This is everything we've been waiting for and to be honest, even players who aren't big Pretender's fans will appreciate the vibe and feel of this beauty. It hasn't taken us long to fall in love and we'd even go as far as to say we'd travel 2000 Miles to get our hands on one… Did we take that too far? Probably… But with this guitar, you'll be the Talk of the Town! Seriously, go and check it out - this is a really cool one.