Congrats to Claire Genoud - A Brand New PRS Pulse Artist!
Published on 23 September 2021
As soppy as it sounds, we love seeing all of you in our stores, catching up with you and hearing what you've been working on. It doesn't matter if you're just starting out, or if you're a gigging musicians, your journeys are what keep us inspired to help however we can. It's you lot that motivate us and every one of our stores has their own local heroes who we really want to see succeed.
That's why we've teamed up with PRS as a dealer in their Pulse program. Offering local heroes the chance to get exposure through their artist platform, Pulse is an incredible opportunity for up and coming artists. Every year, we get the chance to nominate some of our favourite PRS slinging guitarists and the brand then pick the ones who really shine and have potential. So, we were over the moon and pretty blown away when one of our Glasgow store's nominations was selected this year.
Can we all take a second to give the wonderfully talented Claire Genoud a big old round of applause?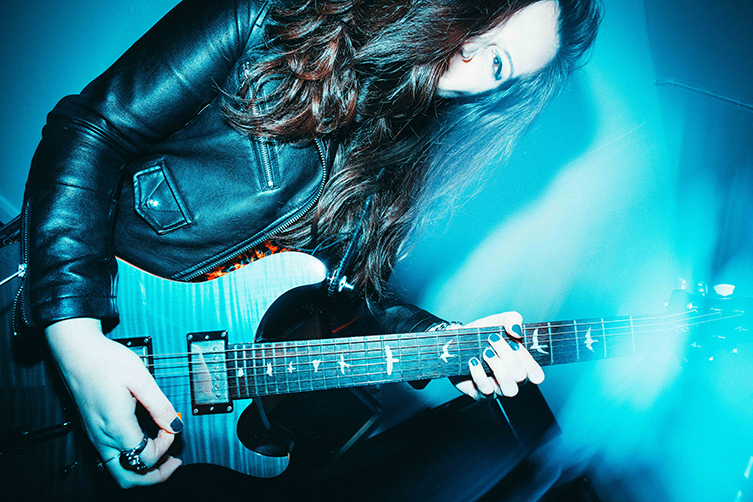 Claire has had her foot on the gas for as long as we can remember, playing with a number of different bands and writing her own music, all the while steadily building a following online for her hard rock style and deadly cover versions. In short, she's a total badass. Never seen without her trusty PRS, we knew she'd be a great fit and we're so pleased that she's earned herself this opportunity. We're going to have a chat with her about her music, gear and all that other good stuff soon, but in the meantime you can keep up to date with her on her Instagram or YouTube channel.
We'd love to see more of you PRS rockers get on board so if you'd like to get involved, have a chat with the guys in your local store and they'll run you through the application process. Entries aren't open for next year just yet, but we're vibed up to see our nomination get chosen and we'll be on the lookout for fresh talent as soon as they are!
Until then, congratulations Claire - keep up the good work!