Win a Mini Amp Head of Your Choice!
Published on 01 October 2021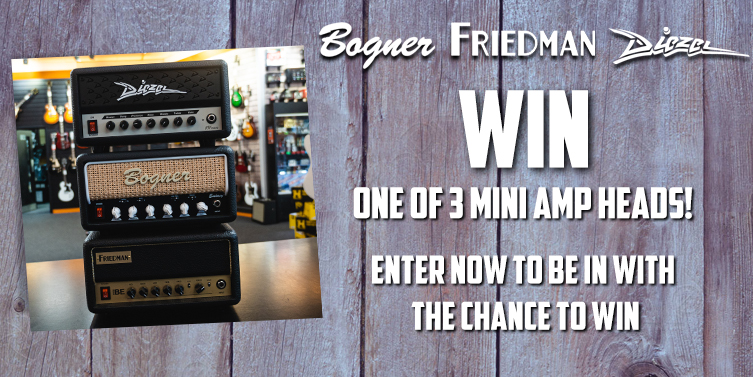 We are in the midst of a revolution rockers. For the longest time, amps were getting bigger and bigger, then modelling gear started to muscle its way into the fold and suddenly, we started to see them not only shrinking but disappearing entirely in favour of the latest tech. However, whether you're looking for a hulking head and cab setup or a sleek modelling floorboard, they don't come cheap.
But now, something new has entered the fray, the rise of a small army of mini amp heads, each offering an affordable version of a legendary brand and amp sound. Manufacturers such as Bogner, Friedman and most recently Diezel have done the impossible - recreated their most sought after tones and somehow developed tiny solid state amps at affordable prices. We were sceptical at first, but we have to say, our minds have truly been blown by this lot. Perfect for home practice, these tiny tone machines sound huge despite their small sizes and most definitely capture the feel and character that made their older siblings so legendary.
Win one of your own
We love these little amps so much that we thought we'd give a few of you the chance to win one. Up for grabs is a Bogner Ecstasy Mini, a Friedman Brown Eye BE Mini and of course the new kid on the block, the Diezel VH Micro. If you're lucky enough to get randomly selected, then you'll get your choice of any of the three amps mentioned to take home and annoy/amaze your family with in equal measure. To enter, simply click the link below to head to our competition page then enter your email address in the box provided. We'll pick 3 winners at random at the start of next month and drop them an email to let them know.
Good luck... Big tones come in small packages and this lot are all the proof you're gonna need!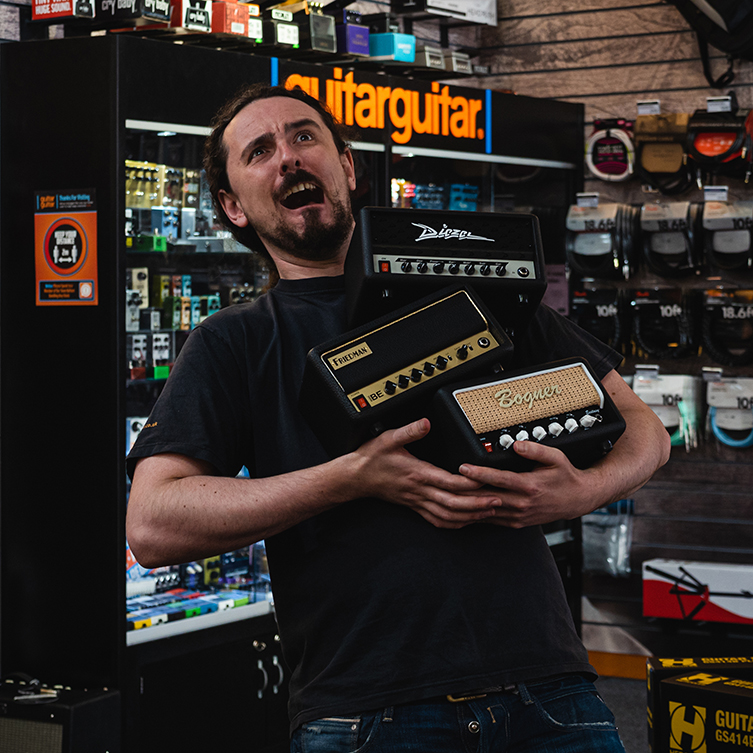 T&Cs
Only those who sign up between 01/10/21 and 31/10/21 will be entered into the draw. Winners will be selected at random and will be informed via email.
Competitions are open to all except employees of GUITARGUITAR Ltd, the companies or organisations with whom the competition is being run, their agents or anyone directly connected with the competition. Competition only open to entrants in the UK. Prizes are as stated only and no cash alternatives will be given; our standard liability Terms & Conditions will apply too.