Casio Piano Deals
Published on 04 November 2021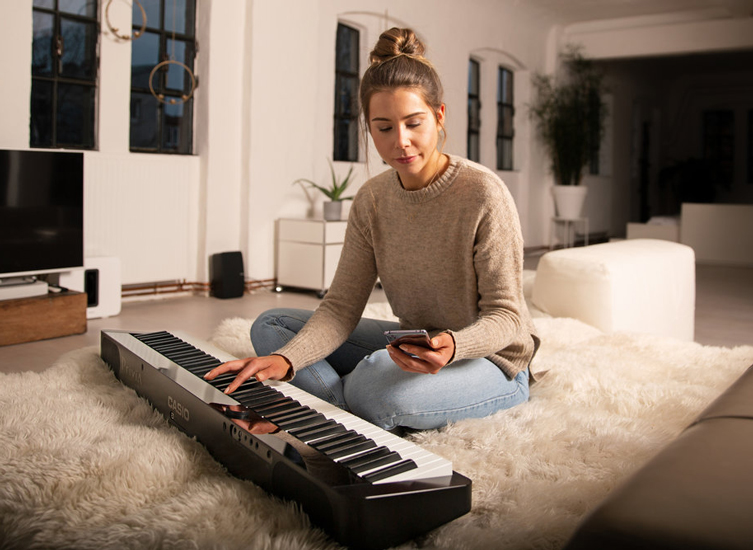 Listen up folks because we have some awesome Casio deals for you! If you've been looking to venture into the world of piano, then Casio is a brand that you should get yourself well acquainted with. Casio are world renowned for their great quality digital pianos and portable keyboards that are super reliable and won't leave your bank account crying.
Okay, let's dive into these deals then…
Free Wireless Dongle
Go Wireless with Casio! With the purchase of any new Casio CT-S1 keyboard, you'll bag a FREE WU-BT10 Audio/Midi Bluetooth dongle worth £59!
The CT-S1 is a 61 note portable keyboard that is ideal for learners and hobbyists. The WU-BT10 adapter makes it easy to link the keyboard to your smartphone or tablet. This tiny USB device adds Bluetooth Audio and Bluetooth MIDI so you can use the keyboard as a Bluetooth speaker or use it to enjoy music learning apps without the hassle of USB cables. Sounds good, right?
Free SP-34 Three Pedal Unit
With the purchase of any new Casio PX-S1100 Portable Piano, you'll receive a FREE SP-34 Three Pedal Unit worth £59!
The Casio PX-S1100 is an ultra-compact fully weighted 88 note keyboard. With a stylish minimal design, the PX-1100 is the world's slimmest digital piano. Impressive! It manages to fit a full hammer action keyboard and a speaker system, all with a depth of only 232mm.
The SP-34 is the perfect accessory for your PX-S1100. The three full-sized sturdy pedals will transform your piano playing, giving you the same degree of control as a traditional grand piano with soft, sostenuto and damper pedals that make even the most sophisticated performances possible.
More Info
Both offers are available from 23/10/2021 to 31/12/2021. Free items will be automatically added to your basket.