Win a Presonus Home Recording Bundle
Published on 01 December 2021

Christmas is a time for family, festive fun and of course, who could forget, recording that masterpiece you've been writing all year... Okay fine, once the mulled wine starts flowing it's firmly on the back burner until January but isn't that the perfect time to begin laying down something new? Forget eating less chocolate, in 2022 your resolution should be to get some new music out into the world. It's never been easier to record at a high standard at home and we can't recommend enough having even a basic studio setup you can use. You don't need a record deal with a major label these days to create something amazing, so it makes a lot of sense to have a space where you can bank your ideas and work them into something special. We're such firm believers in this that we've teamed up with Presonus to help one of you turn this dream into a reality!
Win a Presonus Recording Bundle
This month, we're giving away a fantastic Presonus Audiobox 96 Studio Ultimate 25th Anniversary Edition to one lucky winner. This bundle is everything you need to get started recording at home and includes a high quality interface, along with HD7 headphones, Eris monitors, an M7 Microphone and even a copy of the brand's acclaimed Studio One production and recording software. To put it simply, this can get your recording like a pro quicker than you can name Santa's reindeer. To enter simply click the link below then enter your email in the box provided. We'll pick a winner at the start of January and get in touch via email. Good luck and have a fantastic Christmas!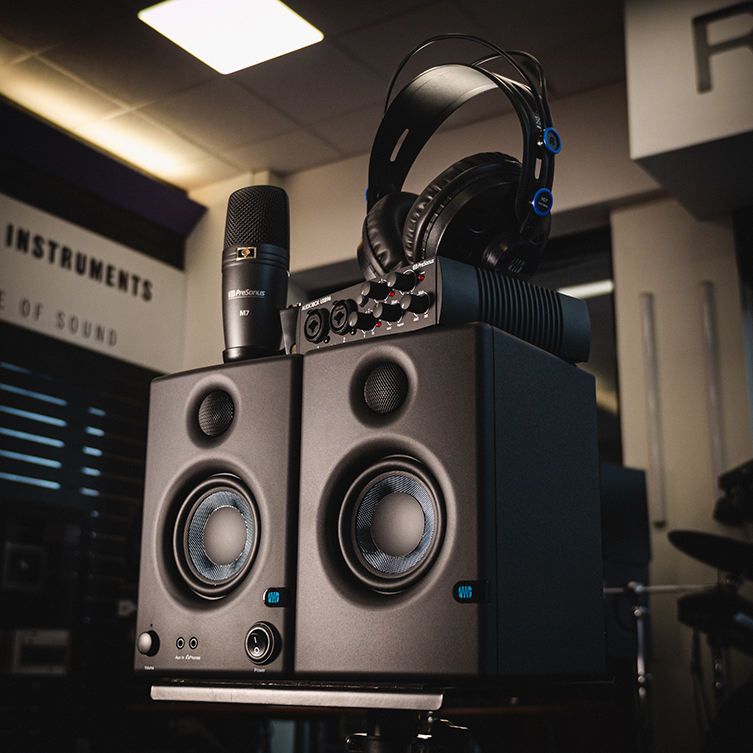 T&Cs
Only those who sign up between 01/12/21 and 31/12/21 will be entered into the draw. Winners will be selected at random and will be informed via email.
Competitions are open to all except employees of GUITARGUITAR Ltd, the companies or organisations with whom the competition is being run, their agents or anyone directly connected with the competition. Competition only open to entrants in the UK. Prizes are as stated only and no cash alternatives will be given; our standard liability Terms & Conditions will apply too.