The BIG SALE 2021! Top Picks
Published on 23 December 2021
Bargain-hunters, prepare yourselves! We have a huge sale on just now and it's full of scandalously good deals!
In our Big Sale, you'll find irresistible discounts on some of the most eye-wateringly desirable guitars and effects that we have in stock! We're talking about savings of hundreds of pounds in some cases! There's a lot on there, and part of the fun is browsing it all to find your perfect treat, but we also wanted to highlight our favourite deals too!
You'll find affordable electrics, high end stunners, brilliant acoustics and inspiring effects, all available with sizable discounts while stocks last. Get stuck in!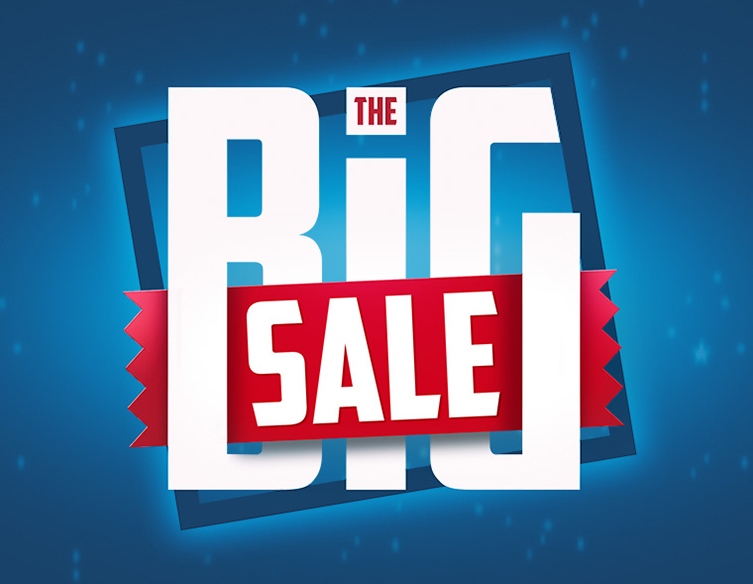 Burns Marquee Fiesta Red
Fans of British guitar classics are in for a treat here! We've taken a whopping £100 of these beautiful Burns Marquee guitars! We have them in a range of finishes but this lovely Fiesta Red with Gold Hardware choice definitely gives us that authentic 'Hank' vibe. It's a lovely, affordable reproduction of the retro legend, even down to some Marvin-tastic recreations of the Rez-o-matik pickups!Shadows aficionados who already own the red Strat could get a partner for it here, at a fantastic price!

Fender FSR Redondo Player Mahogany
Keeping with that retro charm, this awesome Fender Redondo model is full of golden-age surf vibe. Check that cool Strat headstock! Dig the mahogany body and walnut neck! It even has a quality Fishman preamp and pickup system too. If you like your acoustics with a twist, this one is a limited edition cracker, and we're offering £50 off it in our Big Sale!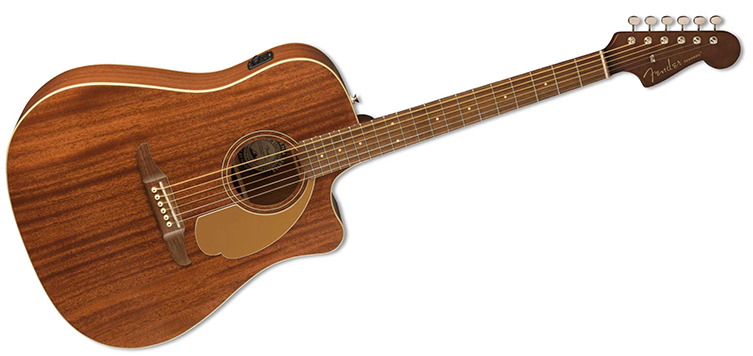 Catalinbread Cloak Shimmer
Every guitarist needs a quality reverb pedal in their armoury. If your taste runs to the more cosmic and epic, you'll definitely appreciate the Catalinbread Cloak. Dial in some octave up shimmer, blend it to your original signal, and adjust the onboard gain and treble cut knobs to bring just the right amount of 'expanse' into your sound. It's on sale now!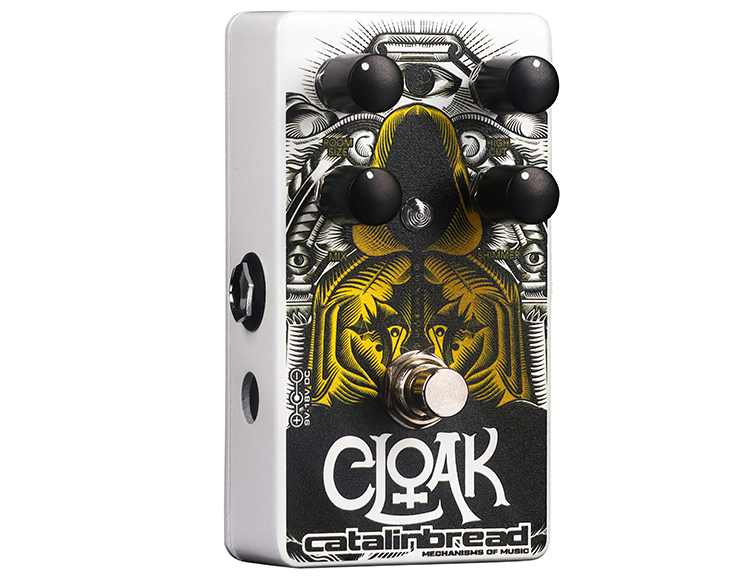 Reverend Six Gun HPP Midnight Black
Reverend have really broken through the ranks of mediocrity and endless copies to bring us that rarest of jewels: a new style of electric guitar that feels both fresh and familiar. One of their many signature moves is to offer unusual pickup configurations, and this Reverend Six Gun HPP is a great example. A bridge humbucker is matched with a pair of P90s for a versatile selection of sizzling sounds! Add the cool styling, Wilkinson tremolo and awesome bass contour control, and you have a guitar that can take on anything. Grab it now whilst there is £180 off the price!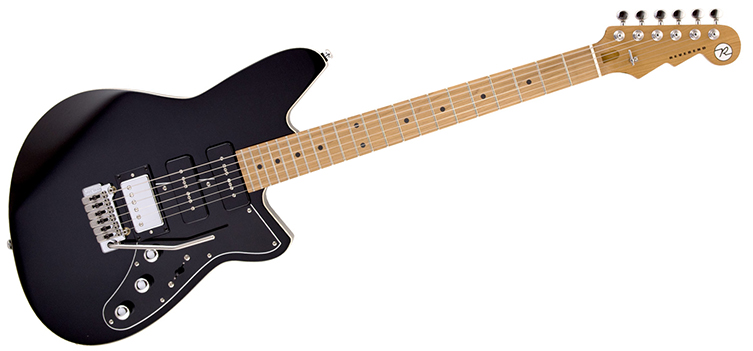 Bogner, Diezel & Friedman Mini Heads
Snatch yourself some of the greatest overdrive sounds around by snapping up one of these mini heads! Each model is based on a legendary high-gain tone monster, and each head is tiny enough to fit on any desktop. Depending on your personal taste, you'll love either the Bogner Ecstacy Mini, Diezel VH Mini or Friedman BE Mini. In fact, given that each currently has £50 off, why not start the year sounding as incredible as possible by buying all three! High gain tones to die for at volume levels that won't bother the neighbours? Count us in!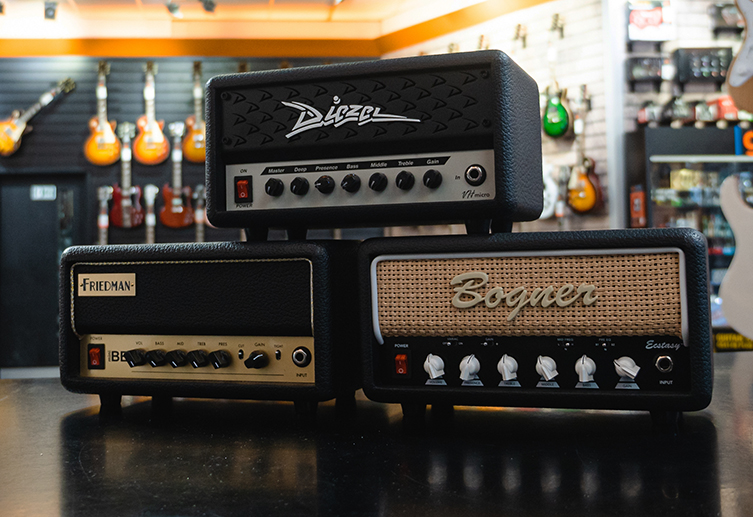 Taylor Limited Edition 914ce Lutz Spruce and Indian Rosewood
Now this is special! Designed by Andy Powers, this top end Taylor 914ce uses only the very finest Lutz Spruce and Indian Rosewood to bring that inspired design to stunning life. There is also some wonderfully elegant and detailed inlay work in paua and pearl along the ebony fingerboard, and a carved arm rest. All in all, it is a quite stunning example of Taylor's guitar craft. The best part? Get in fast and you can save yourself a staggering £1500!!!! If ever there was a time to make that 'acoustic guitar for life' purchase, that time would be now!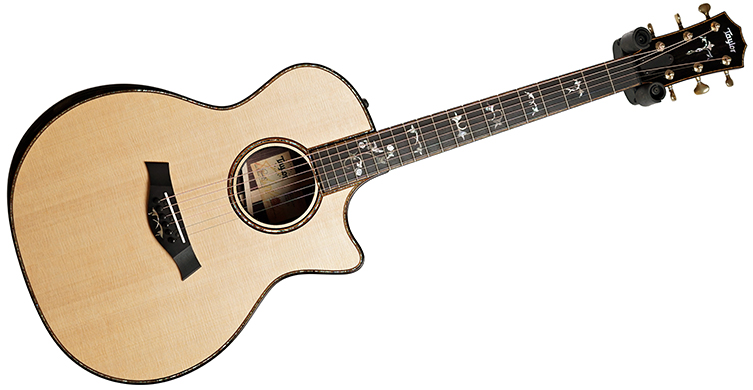 Chapman ML1 Hybrid Cali Sunset
Enjoy a saving on this hard-rocking axe from Chapman. The ML1 Hybrid is a superstrat with a roasted maple neck, a mahogany body and a flamed maple top, finished in an evocative Sunset burst. The HSS pickup configuration includes 'Venus Witch Zero' single coils. If you need to cover several bases on one instrument, this guitar from the stable of internet favourite 'Chappers' will ably do that and more.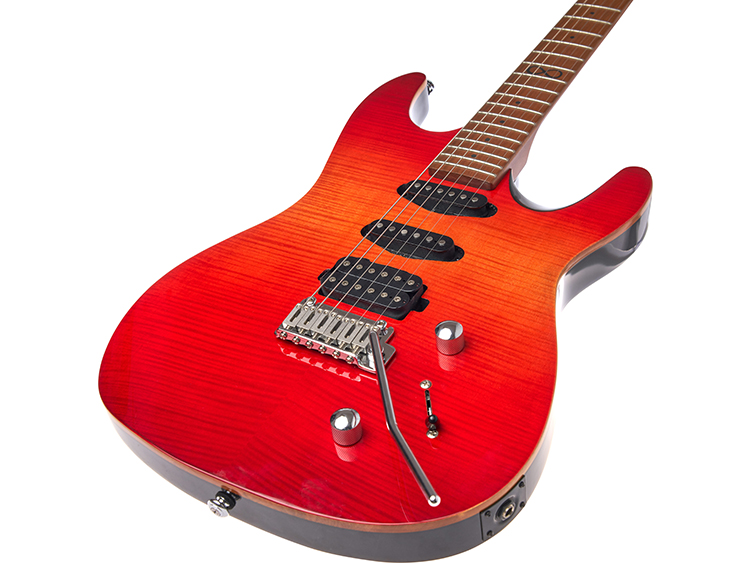 Way Huge STO Super Terrific Overdrive
The Way Huge Super Terrific Overdrive came about as the result of pedal guru Jeorge Tripps chatting to some top Nashville session 'gunslingers'. Quizzing them for their tone secrets, he poured all of that arcane knowledge into this overdrive pedal. Use it straight up or pepper your already-hot signal with a little special sauce from the Way Huge STO, and you'll discover a little of that smooth Nashville magic for yourself.
Cort AD810 Open Pore
Looking for a beginner's acoustic? DO you want something that's nice to play on but won't break the bank? Look no further than the Cort AD810 Open Pore. It's a classic dreadnought style, which is the most effective all-rounder in terms of guitar design. Cort is one of the most established guitar brands in the industry, and this entry level acoustic is an excellent first choice. Grab one on sale today!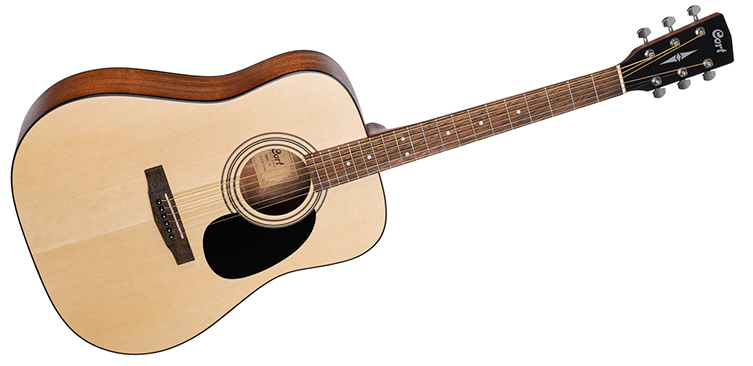 LSL T-Bone Blackout Black Satin
Now, this guitar really is bad to the bone. It's an LSL T Bone, custom made by hand in Los Angeles by boutique builders LSL. This one's a great mix of classic T-style vibes with a hot-rodded specification, all tricked out in a moody satin black aesthetic for the modern player.

We love these! Why? The look, sound and feel, basically! There's a roasted maple neck with a flat 12" radius fingerboard, so we're already happy before we hear about the stainless steel frets! Not only that, there's a Hipshot bridge on here and a set of Guitarmoury Atlas pickups onboard, so you know this thing is set to stun!
Get in quick if you want one of these: we are offering £500 off the price in our Big Sale! Don't let 'em get away!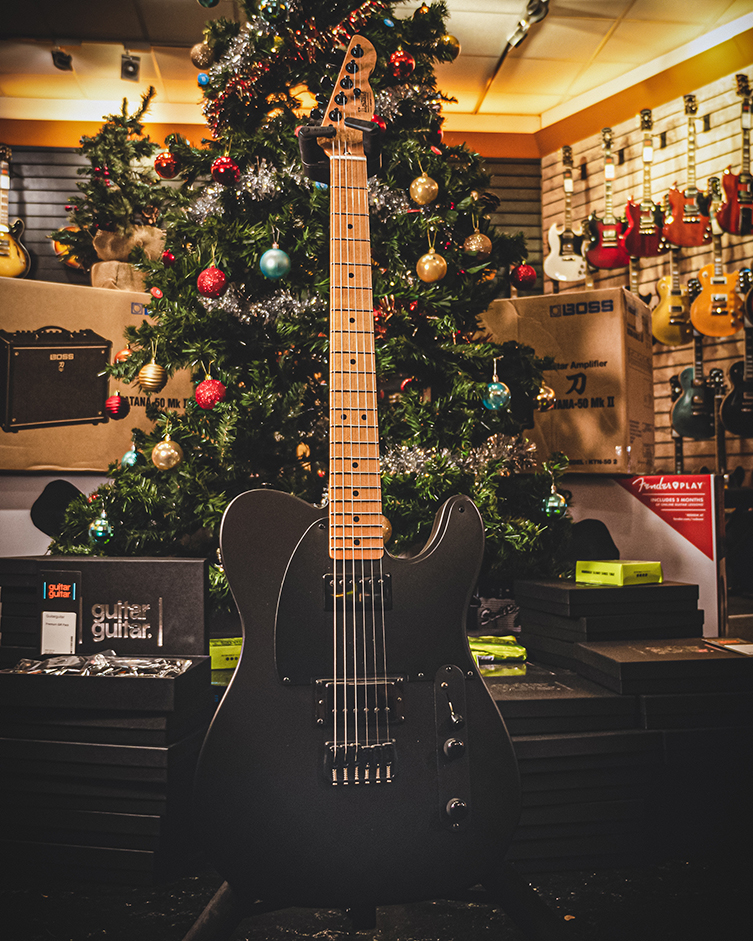 Many, Many More Deals Await!
These ten choices are just the tip of the iceberg. We've got literally hundreds of discounts happening across the board, from guitars to basses, recording gear to effects. Click below to browse the full sale, and enjoy!
Click to Browse the guitarguitar 2021 Big Sale
Ray McClelland