Custom Shop Weekend at guitarguitar Birmingham
Published on 25 April 2022

Prepare your eyes to witness one of the greatest assemblages of guitar prestige in the world!
Custom Shop guitars have an undeniable allure that will have almost any guitar enthusiast weak at the knees. The extra time and attention required to make these small-batch instruments feeds into their charismatic charm. Add to this the pedigree of the companies from which they descend, and you can see why these guitars are so sought after.
So, what is better than one custom shop guitar? …a huge fudgin' collection of them!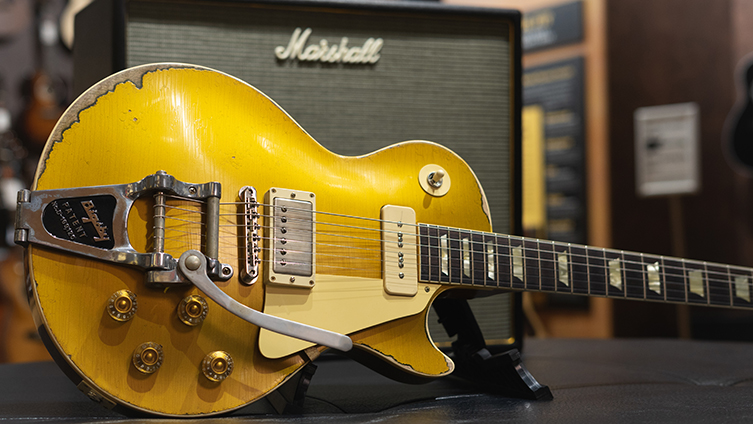 The Details
On the 7th and the 8th of May 2022, our most esteemed selection of high profile guitars will descend upon the Birmingham store. Featuring some of the finest Custom Shop Fender, Gibson, PRS, Martin, and Taylor; this is the kind of event guitarists dream of. For one weekend only, guitarguitar Birmingham will be host to the ultimate collection of new high-end guitars for you to see.
We'll even be giving away 50 sets of Martin's incredible strings over the course of the weekend, so join us for what promises to be a mouth watering display!
Custom Shop Weekend at guitarguitar Birmingham on the 7th and the 8th of May 2022.