Pre-Owned Weekend at guitarguitar Edinburgh
Published on 23 February 2023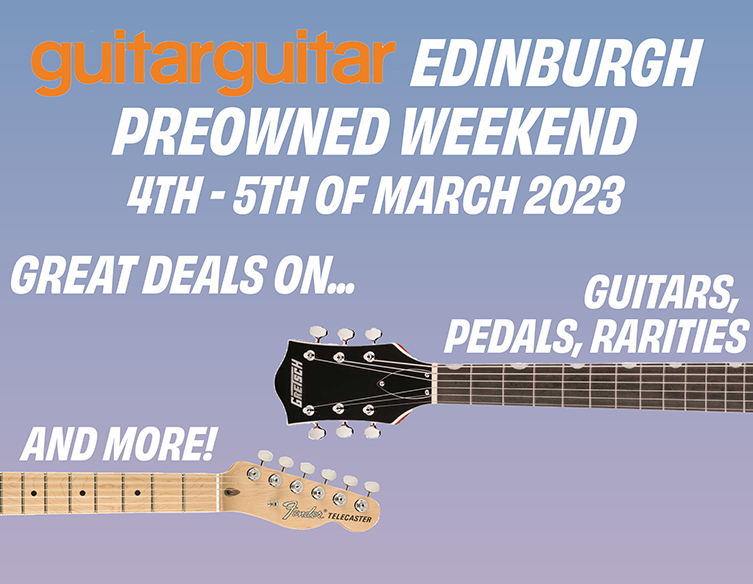 Guitar collectors, gear-geeks and pedal heads: have we got some news for you!
Love the thrill of finding a gem on a second-hand wall? Wish you never sold that discontinued model and have been looking for it ever since? Are there some limited edition items you missed out on?
Well, today's your lucky day. We have gathered a rather hefty haul of second-hand rarities you won't find anywhere else. There are some really unique pieces we ourselves have been tempted to get our hands on. But we decided to give our customers first dibs. And we are making the whole weekend of it!
The Details
Treasure hunters, behold: on the 4th - 5th March, guitarguitar Edinburgh is about to host the best Pre-Owned weekend yet!
There'll be bargains not available online, collectables, vintage steals, bulk-buy deals and exclusive in-store only price drops! Simply pop in during the shop opening hours and see what comes home with you.