Helix Workshop at guitarguitar Edinburgh
Published on 03 May 2023
Did you know that we've got some INSANELY talented guitarists here at guitarguitar? One such shredder, Kieran Johnston, decided to run a special Line 6 Helix workshop just for YOU! Guitar geeks, gear nerds, pros and newbies: read on.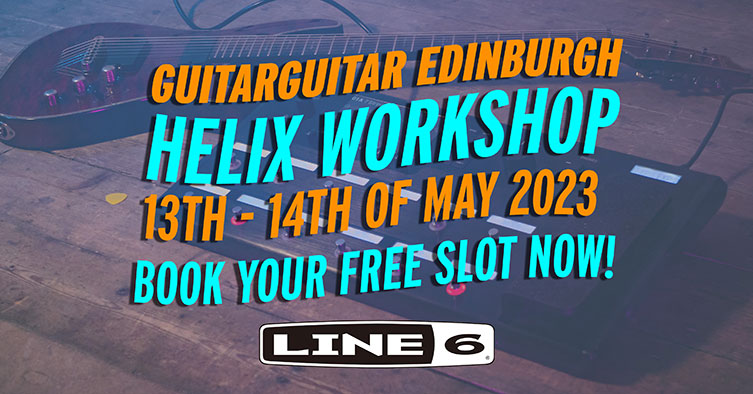 You may know him from YouTube or Instagram, with thousands of followers and rockstar-worthy endorsements (Charvel USA, EMG, Dunlop, D'Addario and Blackstar) Kieran Johnston is no doubt a modern day guitar virtuoso. With tricks and skills even Gary Holt (Slayer) envies (he once asked Kieran for advice - mind blown!), it's safe to say we can all learn a lot from him when it comes to sound and technique.
The Details
Over the weekend of the 13th and 14th May, guitarguitar Edinburgh will be hosting a workshop on all-things Helix with our very own Kieran. This event will be happening during the shop opening hours 10:00 am - 5:30 pm on Saturday and 11:00 am - 5:00 pm on Sunday.
Customers will have a chance to learn the ins and outs of the bestselling Line 6 multi effects unit: from complete beginners' how-to, through advanced settings to creating personalised patches and setlists. Whether you're thinking of purchasing the Helix and want to make sure you'll know what to do with it, you already own one but struggle with the tech or simply want to upgrade your skillset, this workshop is for YOU.