Behringer UCA202 Audio Interface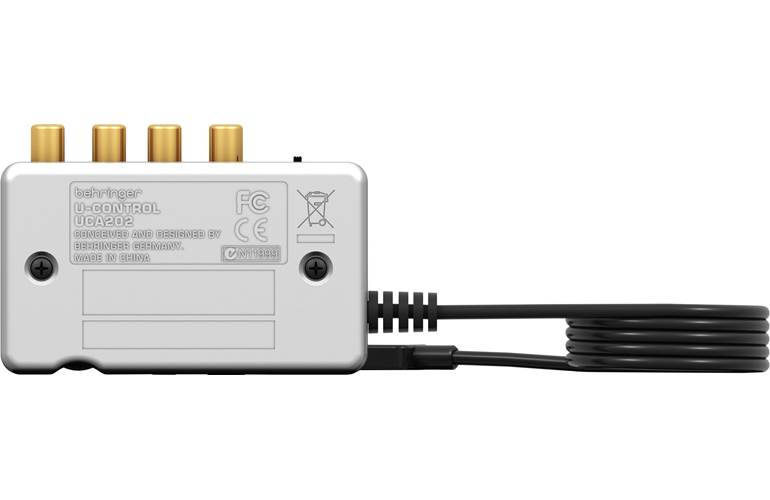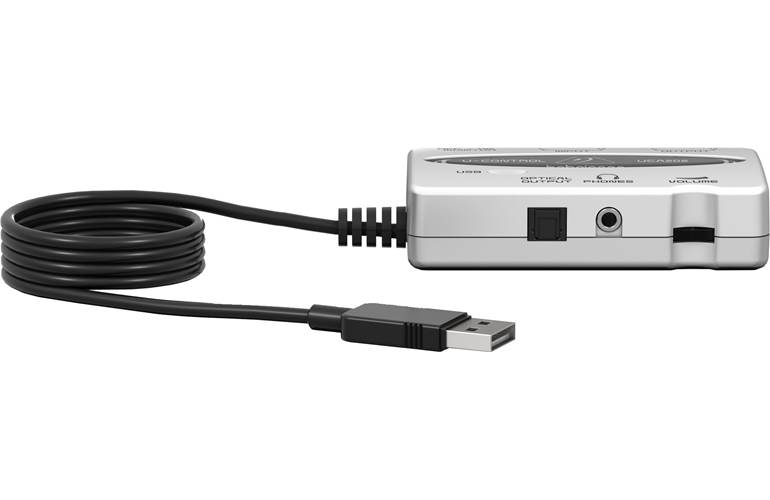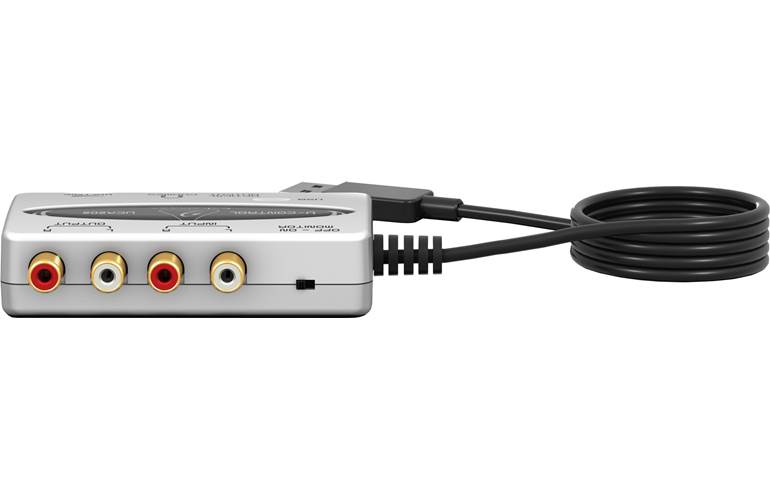 £29.00
Order now for Delivery on Saturday
3-Year Warranty Included
We're the 1st, and only, UK guitar retailer to offer a 3-year warranty as standard. Buy with confidence today. Learn More
Manufacturer's ID: 000-E3U00-00010
The BEHRINGER UCA202 allows you to connect instruments and other audio devices to your computer, effectively merging the analog and digital worlds. It accomplishes this by providing two analog mono Inputs and Outputs (for monitoring), USB connectivity and an additional S/PDIF optical output. The stereo headphone output features a dedicated level control and lets you listen to both the input and output. We even give you all the software you'll need to get started!
Imagine the Possibilities…
When used as a professional interface between a mixing console and your computer, myriad options become available. Some of these might include connecting the UCA202 RCA Outputs to the Tape Input jacks of your mixer or to your powered monitors. Connecting to the mixer input channels allows you to use your mixer's Aux Send feature to build an extremely versatile monitor mix for recording sessions.
Tons of Free Software
To truly get the most out of your UCA202, you will need recording and editing software. So, we made it easy, providing a single place for you to download lots of free software including: Audacity is an easy-to-use audio editor and recorder for Windows, Mac OS X and Linux operating systems. With Audacity you can: Record live audio Convert tapes and records into digital recordings or CDs Edit Ogg Vorbis, MP3, WAV or AIFF sound files Cut, copy, splice or mix sounds together Change the speed or pitch of a recording And much more…
Value
For a mere fraction of the cost of an USB audio interface from other brands, you can have state-of- the-art digital conversion, world-class recording and editing software and hassle-free connectivity between your PC or Mac Computer and any piece of audio equipment. Bridging the gap between your music and the rest of the world—the BEHRINGER U-CONTROL UCA202. Check one out at your local dealer today!
Specification
Ultra-flexible audio interface connects your instruments, mixer, etc. with your computer for recording and playback
High-resolution 48 kHz converters for high-end audio quality
Works with your PC or Mac computer no setup or drivers required. Free audio recording and editing software downloadable at www.behringer.com
Stereo Headphone output with dedicated Level control lets you monitor both input and output
Additional S/PDIF optical output for direct digital conversion
Powered via USB no external power supply needed
3-Year Warranty Program
Designed and engineered in Germany