Keyboards For Beginners
We'll Help
You
Get Started
Over 15 Years of Helping
Beginners Start Their Journey
Here to Help
Online and In-Store
Great Quality Products
That We Stand By
Select your beginner keyboard
Start Your Journey
Compact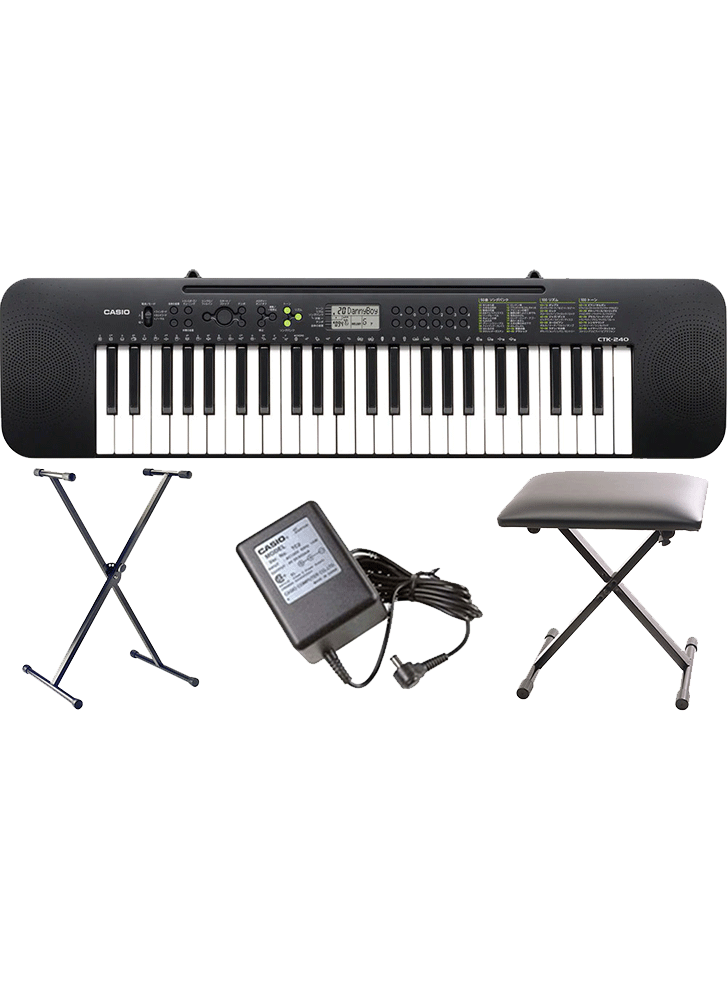 A compact unit with an incredible range of features
A wide selection of sounds for both keyboard and piano
Song functions for serious practicing
View Pack
Portable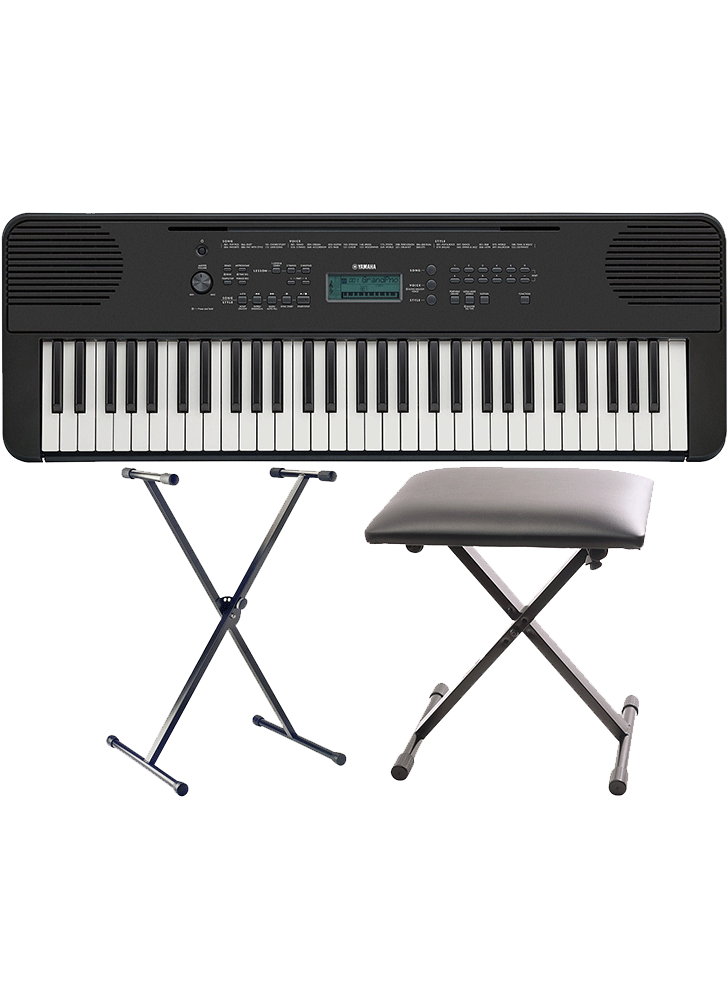 Compact, elegant design makes this incredibly portable
High quality Yamaha sounds
Auto Accompaniment for easy and fun practice
View Pack
Powerful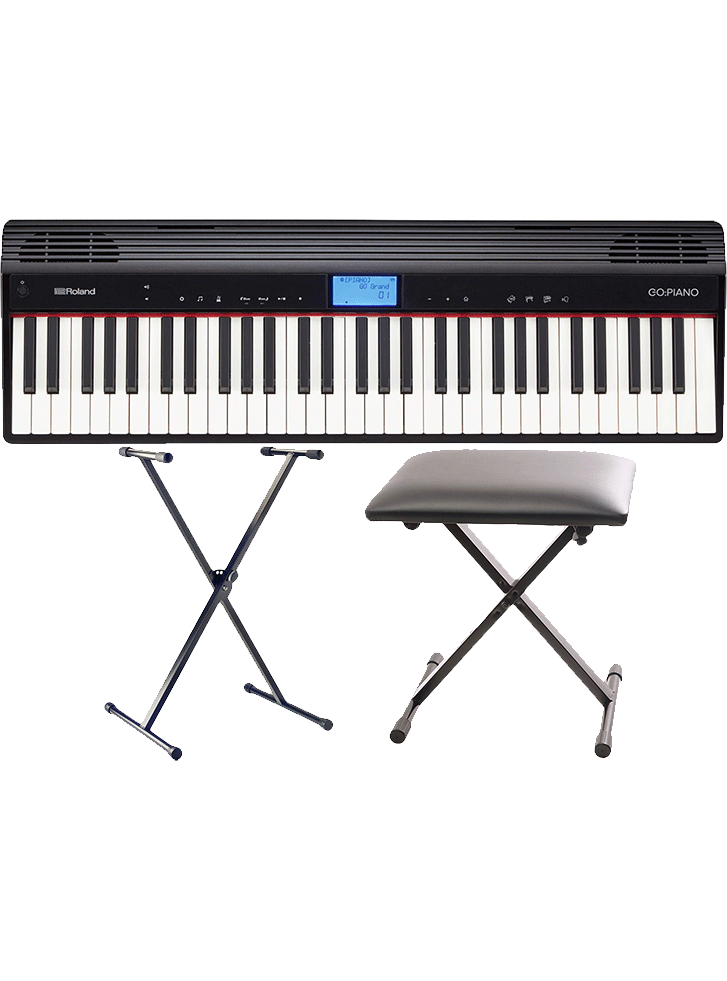 Amazing samples and realistic feel
Realistic touch feel keys for a natural experience
Fantastic Piano and other instrument samples
View Pack
Compact 49-Key Beginner Keyboard
For keyboard or piano players seeking incredible sound
As much an educational learning tool as it is a musical instrument, the CTK-240 combines Casio quality sounds with sophisticated practical learning functions that inspire beginner players to realize their potential and develop enthusiasm for learning and playing music.
49 Full size keys retain portability while being a perfect gateway into keyboards

With the easy to use Lesson Functions practice has never been easier.

The Dual Speakers produce a big sound that will keep you wanting to play more and more.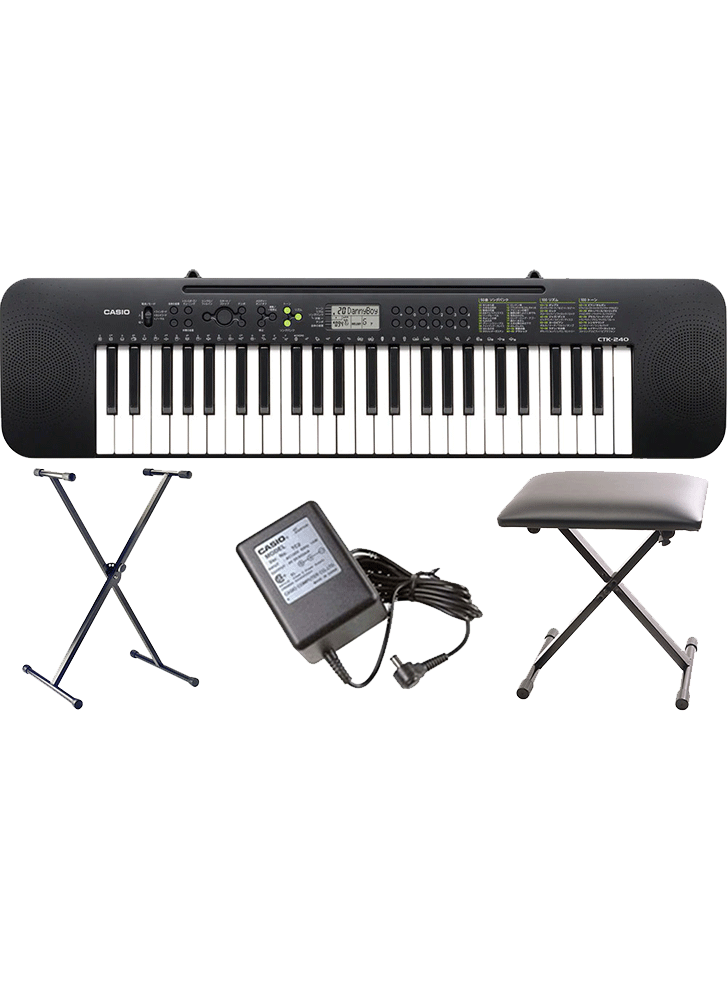 Portable 61-Key Beginner Keyboard
Compact, elegant design makes this incredibly portable
The PSR-E360B is a compact and light weight instrument with a collection of great quality sounds, a pair of built in speakers and the option for battery power to allow you to play pretty much anywhere!
61 Full size keys retain portability while being a perfect gateway into piano.

Featuring 400 high quality voices, you'll be amazed at the sound.

Lesson Functions and Chord Dictionary keep you progressing and build your knowledge.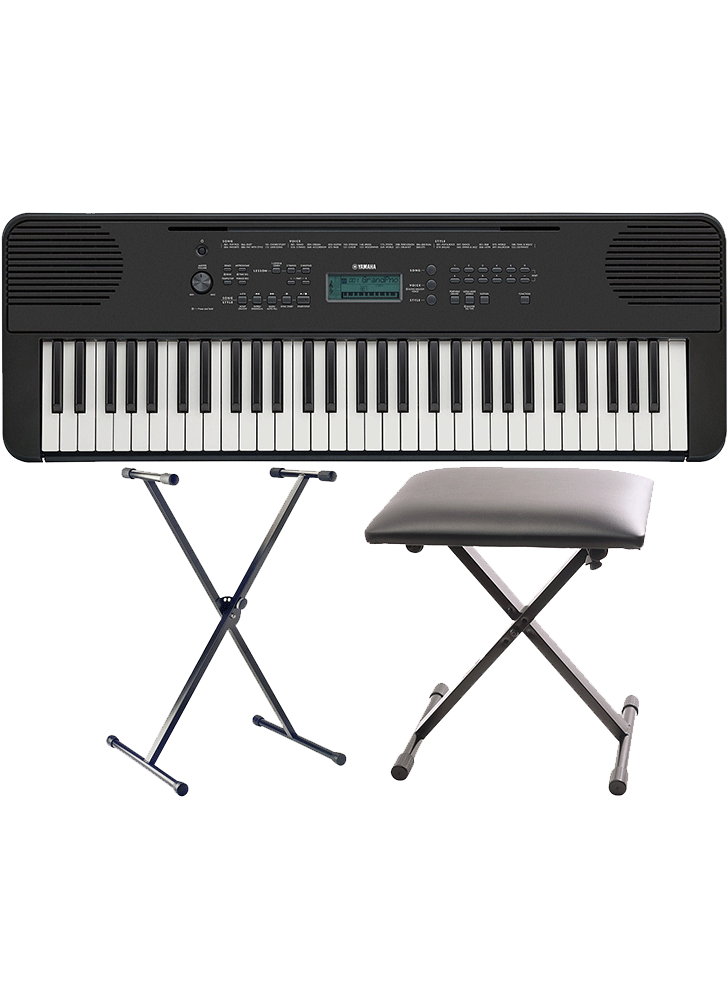 Powerful 61-Key Beginner Piano
For keyboard or piano players looking for a realistic experience
With superb tone in a light and compact instrument, the GO Piano GO-61P is an ideal combination of elegance and simplicity. Designed around the essential elements that let you concentrate on playing, the GO:PIANO keyboards focus on the inspiration and enjoyment of playing a piano and feature sounds that make the whole experience incredible immersive.
61 keys with Key Touch Sensitivity give you a more realistic playing experience.

Featuring sounds derived from Roland's premium pianos, the GO: Piano offers a premium level of sound.

Also has Bluetooth Audio and MIDI for even more playing options.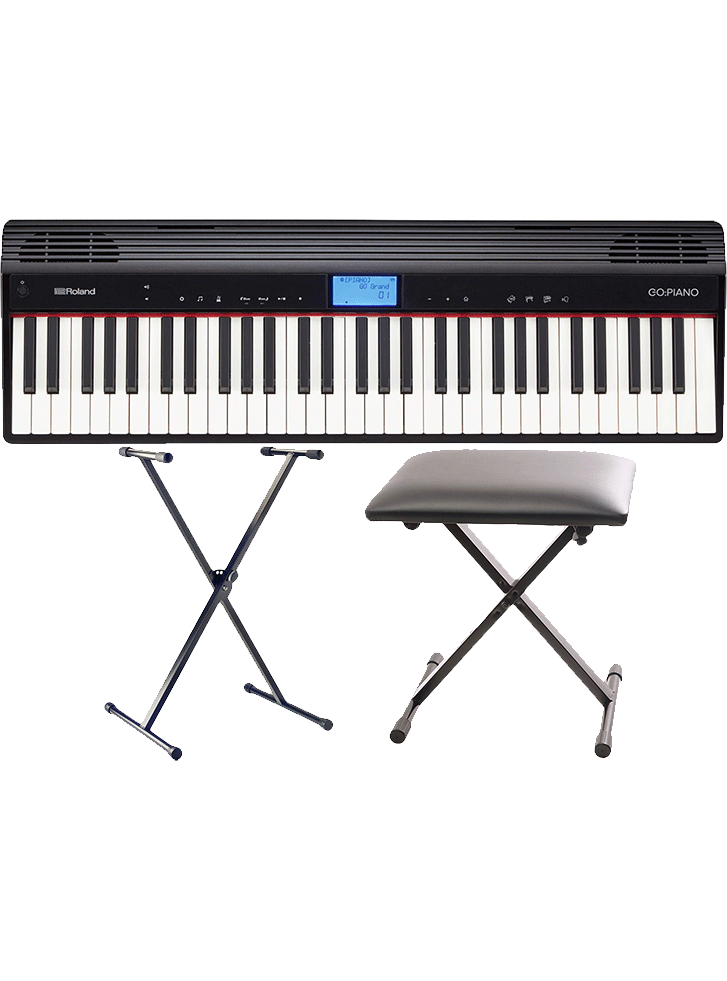 Still Looking?
View our full range of beginner keyboards and pianos below
or contact us to find what's right for you.
Keyboards For Beginners
1-24 of 24
products
About Keyboards For Beginners
Keyboards for beginners feature everything a new player needs to learn how to play, develop their skills and find the direction they'd like to take their playing. Beginners keyboards are affordable and easy to use, yet can feature a huge amount of playing options, including large sound libraries, accompaniments and rhythms, audio sampling and coaching and lessons. Players of all ages can benefit from an electronic keyboard for beginners, and they continue to be one of the most popular options for learning how to play, or getting back into creating music.
Why Choose Us For a Keyboard For Beginners?
Frequently Asked Questions about Keyboards For Beginners
Question: Which keyboard is best for beginners?
Yamaha's PSR-E and Casio's CTS series keyboards are extremely popular with beginners. This is due to their solid build quality, great sounds and easy to use controls. There are other great options available too. Such as Roland GO:Keys, which features Bluetooth connectivity. This works really well with learning apps for mobile devices.
Question: What keyboards are most like a piano?
Digital pianos like the Yamaha P125 feature a weighted keybed that feels and responds just like an acoustic piano.
Question: Is it okay to learn piano on a keyboard?
A digital piano with 88 weighted keys would be optimal. However, these are generally more expensive and less compact than a keyboard. A keyboard will still allow you to familiarize yourself with the notes and learn to play a huge amount of songs. You may wish to later upgrade to a digital piano once you have learned the basics. A digital piano provides the full range of keys for playing any piano piece, and weighted keys which allow for more expressive playing.
Question: Should a beginner start with a keyboard or piano?
This can depend on what style of music you intend on playing, if you're intending on purely playing classical or jazz, it could be worth investing in a digital piano, however, many great pianists have started out playing on a keyboard.
Question: Can I learn keyboard on my own?
Yes. Many beginners keyboards feature built in lessons, plus there are great online lessons available so you can learn keyboards to any standard without requiring a tutor.
Question: Is it hard to learn keyboard?
Not at all. Thanks to beginners keyboards with built-in lessons, plus the availability of online lessons, it's now easier than ever to learn how to play keyboards.