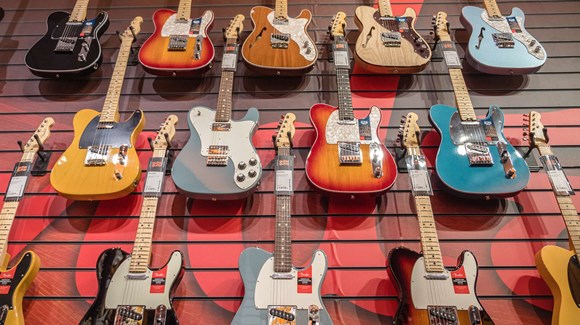 One of the UK's Biggest Guitar Stores
Over 8000 square feet of guitars, amps, pianos, studio equipment and more await you just 30 minutes from London Victoria! Pay us a visit here in our Epsom branch and choose from over 1000 in-stock guitars to try out in privacy within one of our demo booths. Chat to our highly trained staff who can help guide you to your dream guitar.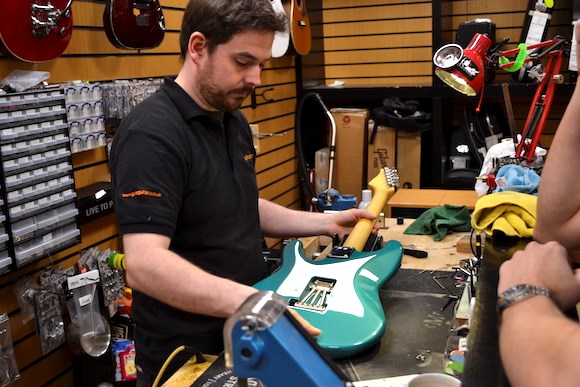 In House Guitar Technician
If your guitar is in need of a little TLC, please head to our experienced in-house technician who can cater for all sorts of repairs, set-ups and services from small truss rod adjustments to detailed fret work and lots more. We also offer a re-stringing service so why not spare yourself the hassle and leave it to us!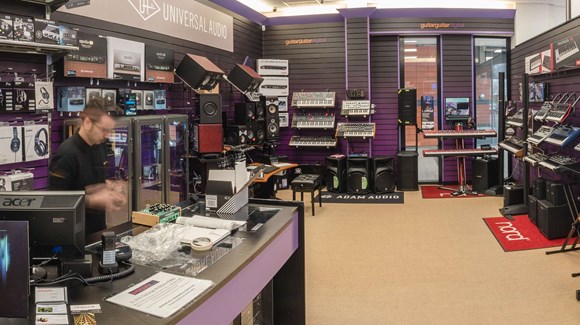 Pro Audio
Guitars not your thing? Producers, electronic musicians and engineers can head over to the large Pro Audio department where you can sample the latest digital pianos, synths, studio production gear, digital drum kits and PA equipment... The list is endless. Luckily we have amazing and passionate staff who can answer all your technical questions and decode the technical jargon into plain English. They'll be here for you with friendly assistance and advice before you make a purchase and happy to offer post sales help to make sure get the support you need to take your new gear to the highest level.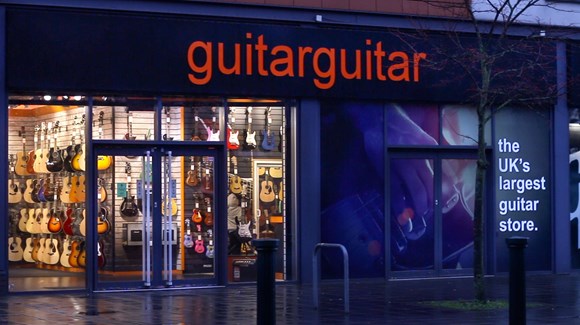 Easy Access
Epsom is easy to get to by public transport or car: located just south of London with excellent rail (Waterloo, London Bridge, Victoria) and road links (10 minutes from M25). There are also great car parking facilities nearby which are thankfully nowhere near the price of parking in Central London! However you prefer to travel, our Epsom store is a great destination after a comfortable journey.
Sell Your Gear
You may be closer than you realised to owning that new bit of gear you've been after. We can either trade your old gear towards something new or even simply buy it outright from you.
Bring your gear into any of our stores and our staff will inspect the gear then assess it's value.
Store Walkthrough
Just 30 minutes from Central London, our flagship Epsom store holds a quite incredible choice of guitars from every major brand and select boutique makers. The Digital department is an Aladdin's cave of treats whether you are a vocalist, producer, drummer, piano player, keyboard player or DJ. We have what you need, in a beautiful store with a great team of friendly and helpful staff on hand and ready to help.