Guitars For Beginners
We'll Help
You
Get Started
Over 15 Years of Finding
Musicians Their Start
Here to Help
Online and In-Store
Great Quality Products
That We Stand By
Select your pack
Find Your Start
¾ Size Pack
Great for kids aged between 8 to 12 or for smaller frames.
The ¾ package includes a comfortable, easy to play instrument, and all of the accessories you need to get mastering it fast.
A ¾ Size is comfortable, easy to play, and with all of the same functionality as a full size

Fantastic starter amplifier for rocking out in any genre.

Out of tune? No problem. Clip to the headstock and get back to playing in minutes.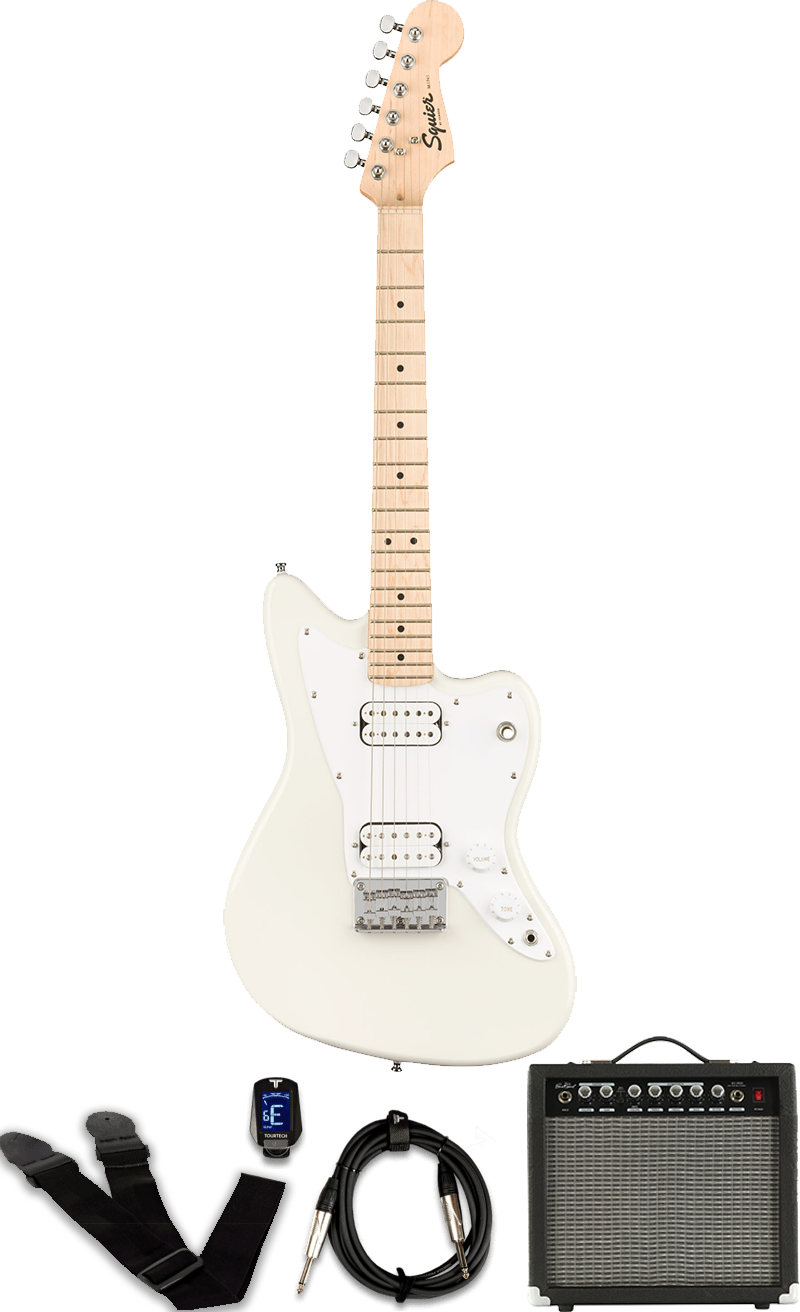 Full Size Pack
Perfect for adults, or kids aged 12 and above.
The Full Size pack gives you a standard sized instrument you can learn on, but also one that will last your career if you want it to! Includes all of the accessories you need to get started.
No matter the genre, this incredibly versatile full size guitar will do it all!

Fantastic starter amplifier for rocking out in any genre.

Out of tune? No problem. Clip to the headstock and get back to playing in minutes.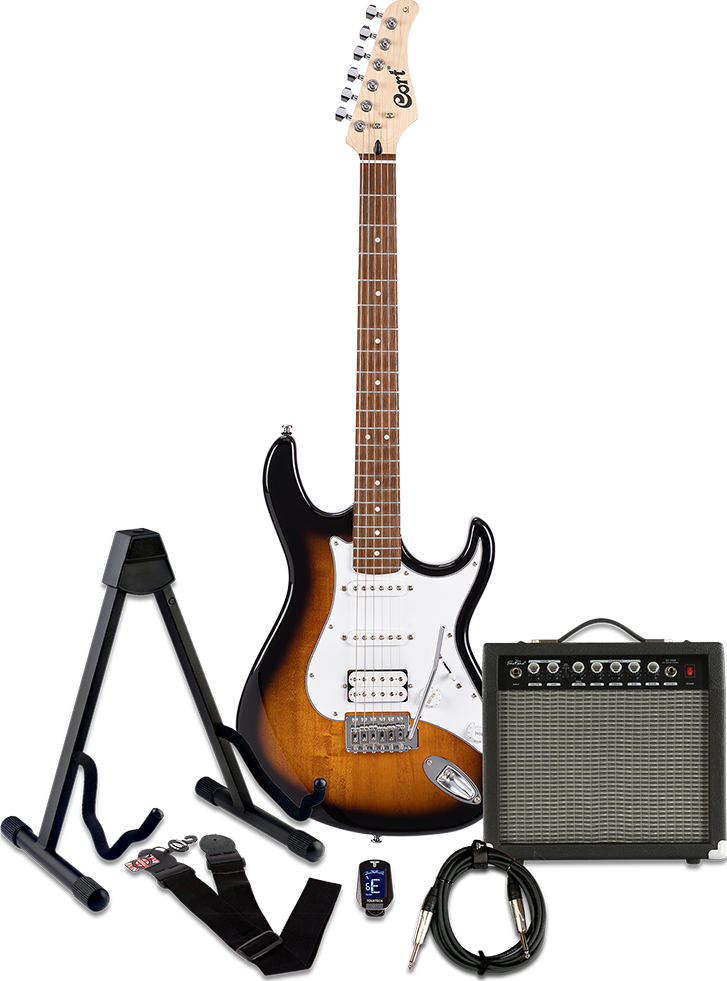 Still Looking?
View our full range of beginners products below
or contact us to find what's right for you.
Beginner Electric Guitars
1-36 of 36
products
About Beginners Electric Guitars
Choosing a first electric guitar that is comfortable, plays well and sounds good is key to starting off in the best way possible. These beginners electric guitars and packs are a great choice for those looking to take their first steps into the world of playing. From heavy metal icons to blues legends, their first electric guitar was an important step in their journey.
There are models available to suit new guitarists of all ages as well as different styles of music. This affordable selection includes many top brands such as EastCoast, Squier and Epiphone. It allows more players than ever to start learning sooner rather than later.
If you are unsure where to start or are looking for some more advice, please contact us. Whether it is in-store, online or over the phone, our friendly and knowledgeable staff are here to help. This is a great way to ensure you make the correct choice and start the journey in the best way possible.
Why Choose Us For Your Beginner Electric Guitar?
We have a unique selection of guitars and packs
We have models to suit all styles of music and ages of players
Additional support is always on hand from our knowledgeable staff in-store and online
Frequently Asked Questions about Beginner Electric Guitars
Question: Is acoustic or electric guitar better for beginners?
If you want to learn electric guitar, start on an electric guitar! If you want to learn acoustic guitar, start on acoustic guitar! There's no right or wrong, just go with whatever interests you most. The beauty of acoustic guitars for many beginners is that they are self-contained and don't require amps and cables to make a sound. If you want to learn metal, punk or rock, however, just dive into the world of electric guitars because you'll find it much more rewarding.
Question: What is the best electric guitar for beginners?
Electric guitars like the Epiphone Les Paul Standard and Squier Classic Vibe Strats and Teles are perfect for beginners. They are exceptional value for money and will provide you with a brilliant way to learn. The great thing about these guitars is they are bonafide classics that have been played on all types of music for the last 60 years. This means that regardless of the type of music you'd like to play, they should do the job!
Question: How much does a good beginner electric guitar cost?
You should be expecting to pay at least £200 for a decent beginner's electric guitar. The more you can spend the better it's going to sound and the easier it will be to play. Learning guitar requires a lot of patience, you don't want to use up all your patience battling with a cheap guitar.