Drums For Beginners
We'll Help
You
Get Started
Over 15 Years of Helping
Beginners Start Their Journey
Here to Help
Online and In-Store
Great Quality Products
That We Stand By
All Mesh Digital Drum Kit
An extremely versatile kit that feels like the real thing
One of the most affordable all mesh drum kits on the market, but there's no compromise here! Utilising innovative technology and an impressive array of preset sounds to deliver a professional level kit that excels in the home or studio.
With full mesh pads you'll think you're playing on a real acoustic kit!

With over 300 high quality sounds, you'll have something to suit any genre.

Perfect for the studio as well as practice, the module has an array of useful inputs from Aux In to USB.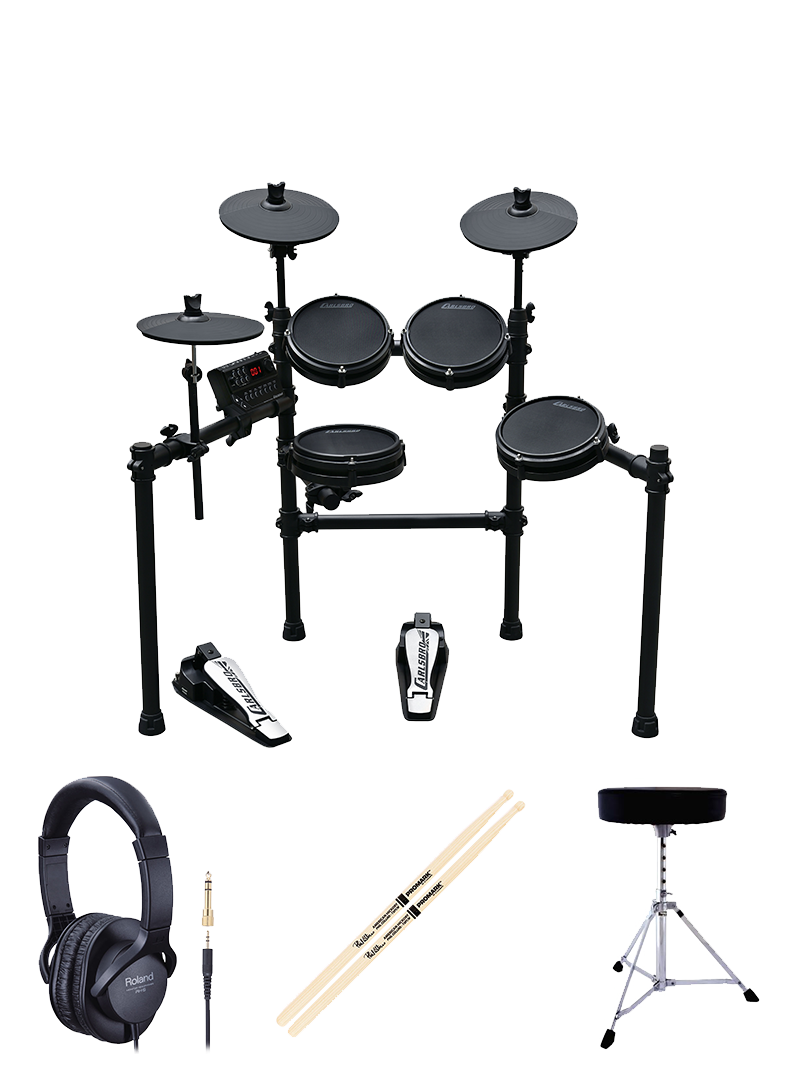 Beginner Drums
1-9 of 9
products