Our
Newcastle
store is open - we can't wait to see you all again!
Click here for more info.
We're still shipping orders placed online 7 days a week.
Our online sales and support teams are available on the phone, by email or on livechat to answer your questions and look forward to talking to you.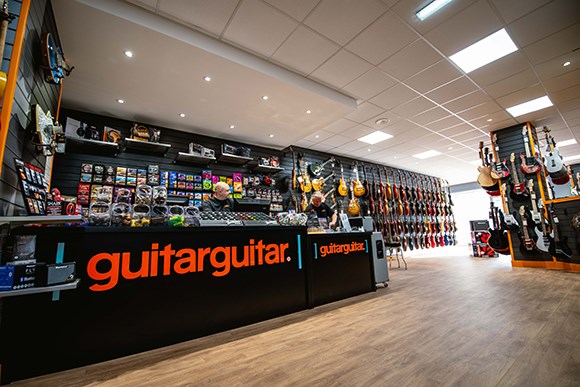 Largest selection of guitars in Northern England
Whether you are looking for your first guitar or are a stadium rocking professional, there's definitely something within our massive range to suit you! It doesn't matter what your level of ability or knowledge is because our experienced expert staff are on hand throughout your visit to assist with helping you find your dream guitar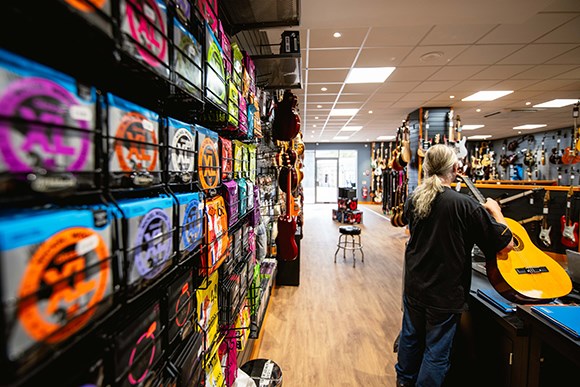 We absolutely love pre-owned guitars here in Newcastle!
Want to use your unwanted guitar/amp/pedal to help fund that new purchase? No problem! Either email us some pictures or drop in with your gear for evaluation and we'll do our best to offer an agreeable price!
Not looking for anything new but have a guitar to offload? No problem! We love buying quality unwanted guitars and offer the fairest cash buy in prices in town.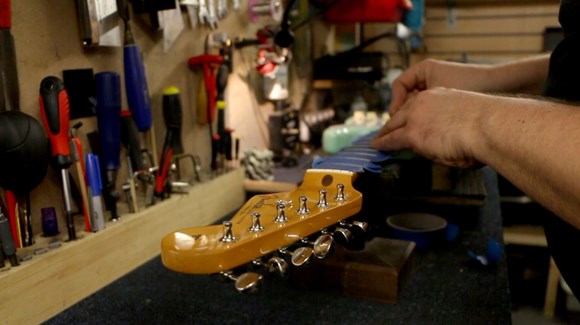 In-Store Guitar Tech
With over 30 years experience, our tech is one of the best in the business. All types of set up and repair work can be carried out, from small tweaks to pickup installation and far beyond. Call us now to arrange an appointment.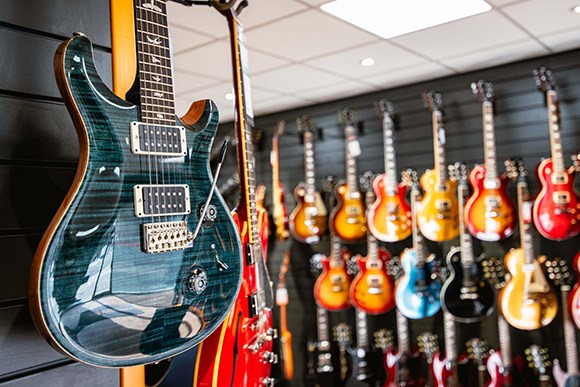 Exclusive brands right on your doorstep
Along with our unrivalled selection of big name builders, we stock many boutique and specialist brands that are simply unavailable from any other dealer in the North East. As well as having the most experienced staff in dealing with high end items, our guitars are displayed to their absolute best in our spacious, air conditioned basement showroom, please make us your first call!!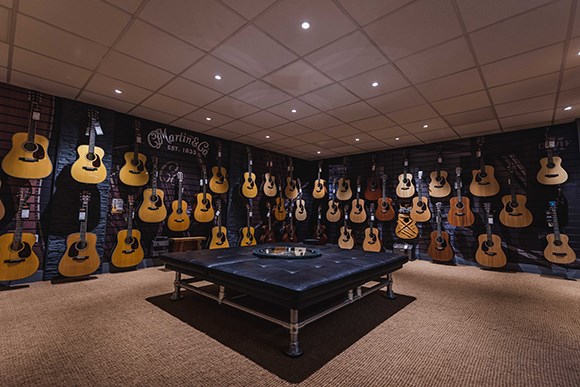 Dedicated Acoustic Floor
Love playing acoustic? You'll feel right at home at our store! We have a full floor dedicated to acoustic guitar featuring dedicated Martin and Taylor areas for you to practice in. With a huge selection of stunning guitars for you to pick up and play, you won't find a better place to spend some time finding your next instrument!
Sell Your Gear
You may be closer than you realised to owning that new bit of gear you've been after. We can either trade your old gear towards something new or even simply buy it outright from you.
Bring your gear into any of our stores and our staff will inspect the gear then assess it's value.