Meet the team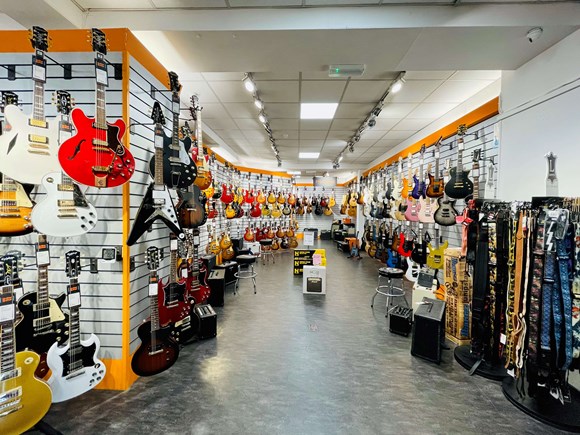 The largest guitar store in Edinburgh
As our first ever store, guitarguitar Edinburgh is the ultimate destination for guitarists in the city. We have a huge selection of instruments ranging from affordable axes to some of the most sought after and exclusive guitars on the market. With models from all of your favourite brands, along with loads of boutique and specialist guitars, stepping through our doors is a pretty special experience! That's not all though; we also stock all of the latest pedals, effects and amps for you to try out. Why don't you drop by and get plugged in? We'd love to see you!
Acoustic Chill Out Zone
If you are looking for a new or pre-loved acoustic why not pop in to our designated acoustic centre? We have over 250 models to choose from with experienced and friendly staff on hand to help with questions and advice. We have all of the major brands in stock including Gibson, Martin, Taylor and Lowden.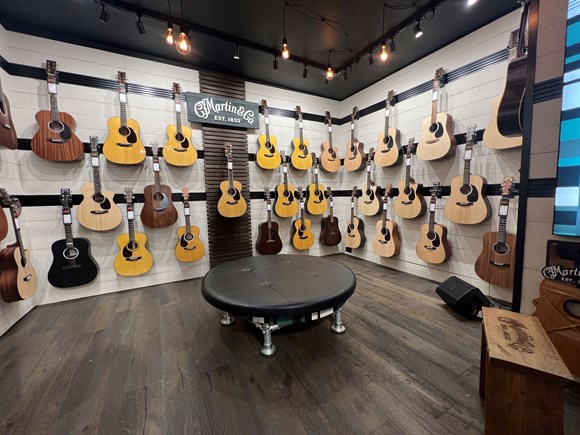 Brand New Martin Room
Experience first-hand the iconic models of Martin guitars in our brand new dedicated Martin room. You'll find everything from the brand's most famous designs to limited releases that you won't find anywhere else. Our Martin room will allow you to experience exactly why the brand holds the legacy and heritage that it's become world famous for.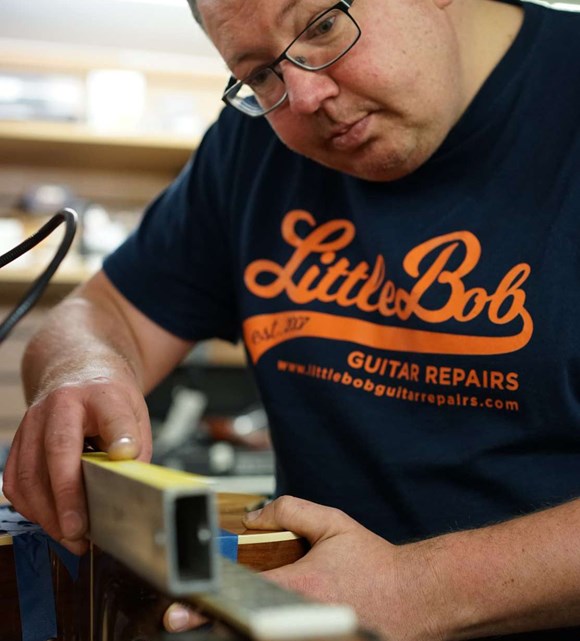 In House Guitar Technician
Is your beloved instrument in need of a little TLC? Do you fancy a nice new set of pick-ups? If so come in and have a word with our fully qualified tech Little Bob. All work is guaranteed and quotes are given prior to work being carried out. Bob has had decades of experience and can carry out all kinds of repair work from wiring to re-fretting and even entire instrument builds!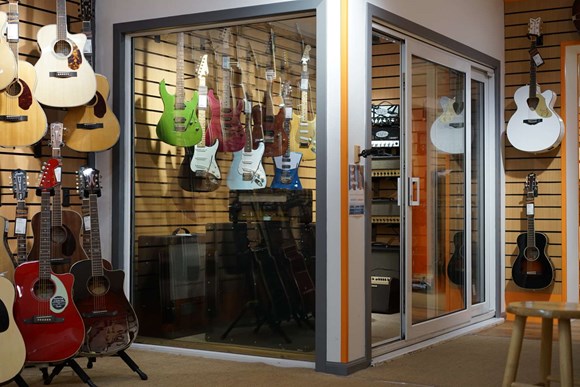 Private Booth
Sometimes it's nice to get a bit of peace and quiet in a guitar store. If you want to shut the world out or really want to crank an amplifier just ask our friendly staff and we can set you up in our private booth: nothing is too much trouble. The booth is great for comparing models or trying out effects, too.
Sell Your Gear
In the Edinburgh store we are passionate about pre-owned and vintage gear. We stock a wide range of used guitars, amplifiers and effects to suit all budgets. If you have anything that you would like to trade or sell pop in and speak to one of our members of staff who will be happy to help. Part exchanges can be a great way of turning your unloved and unwanted gear into part payment for something you've always wanted!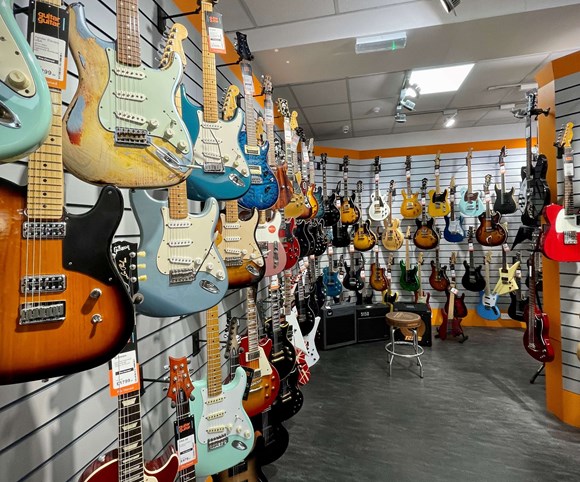 The Best Selection of Pre-owned Guitars
Our pre-owned area is dedicated to showing off gear that we've sourced, restrung and set up, ready to try out and take home.
Whether you've got an eye for vintage guitars and rare limited run models, or feel like finding a bargain, we've got you covered.
Not only that, it's also a goldmine of pedals, amps and much more. Whether you fancy treating yourself, or just feel like taking a trip down a very musical memory lane, this is a must visit for any guitarist.
Store Walkthrough
Our Edinburgh store is located in Corstorphine, just outside the city centre and a few minutes from Edinburgh Zoo. We have an abundance of gear from all major brands and a few select brands that you can't get anywhere else! Whether by car or by public transport, we are easy to find so please pay a visit to our well stocked and beautiful electric and acoustic departments to find a shop like no other in the Edinburgh area.