 James Tyler Guitars
James Tyler is a man of considerable talent and his exquisite range of guitars certainly proves it.
Tyler Guitars are for players ready to step up to the next level in terms of quality, craft, performance, and tone. Based on traditional designs but featuring high-end modern components and bold, unique finishes; Tyler guitars are just as individual as your playing.
Explore The Range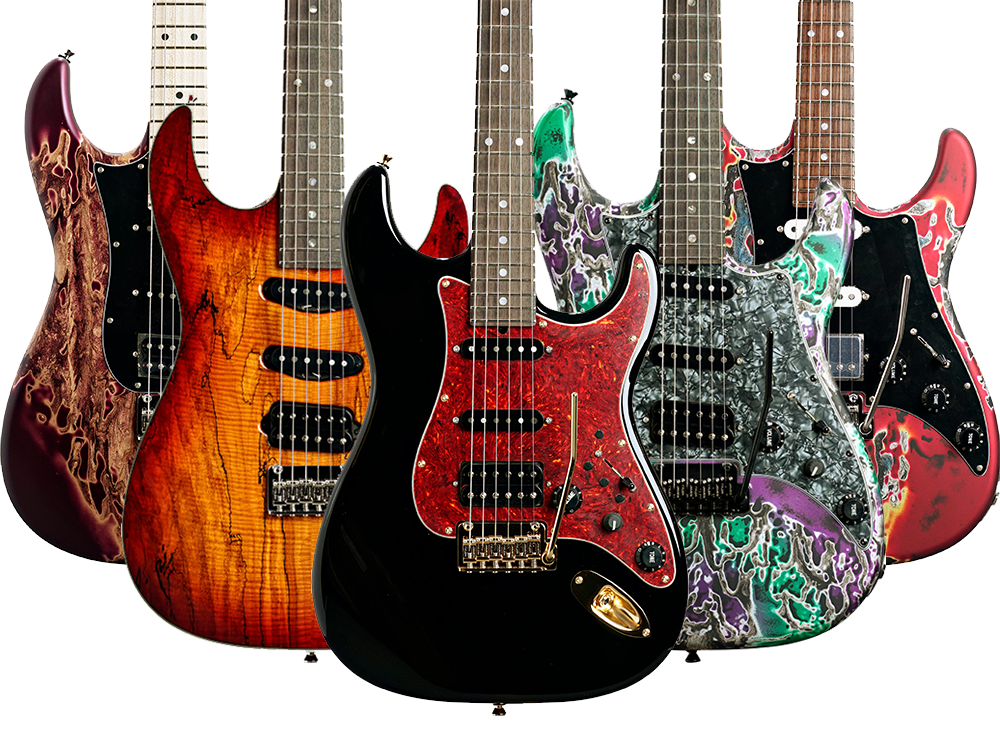 Tyler USA
Crafted in Los Angeles, the Tyler USA models are real premium level guitars. Much of the work is carried out by hand, allowing the small team of expert craftspeople to ensure each guitar is as perfect as possible, while still maintaining a very human touch. There are several models available, each with its own distinctive look and feel; every style of guitarist is catered for. Designed for the professional musician and built to go the distance, you'll be amazed at what you can achieve with a Tyler USA.
Explore The Range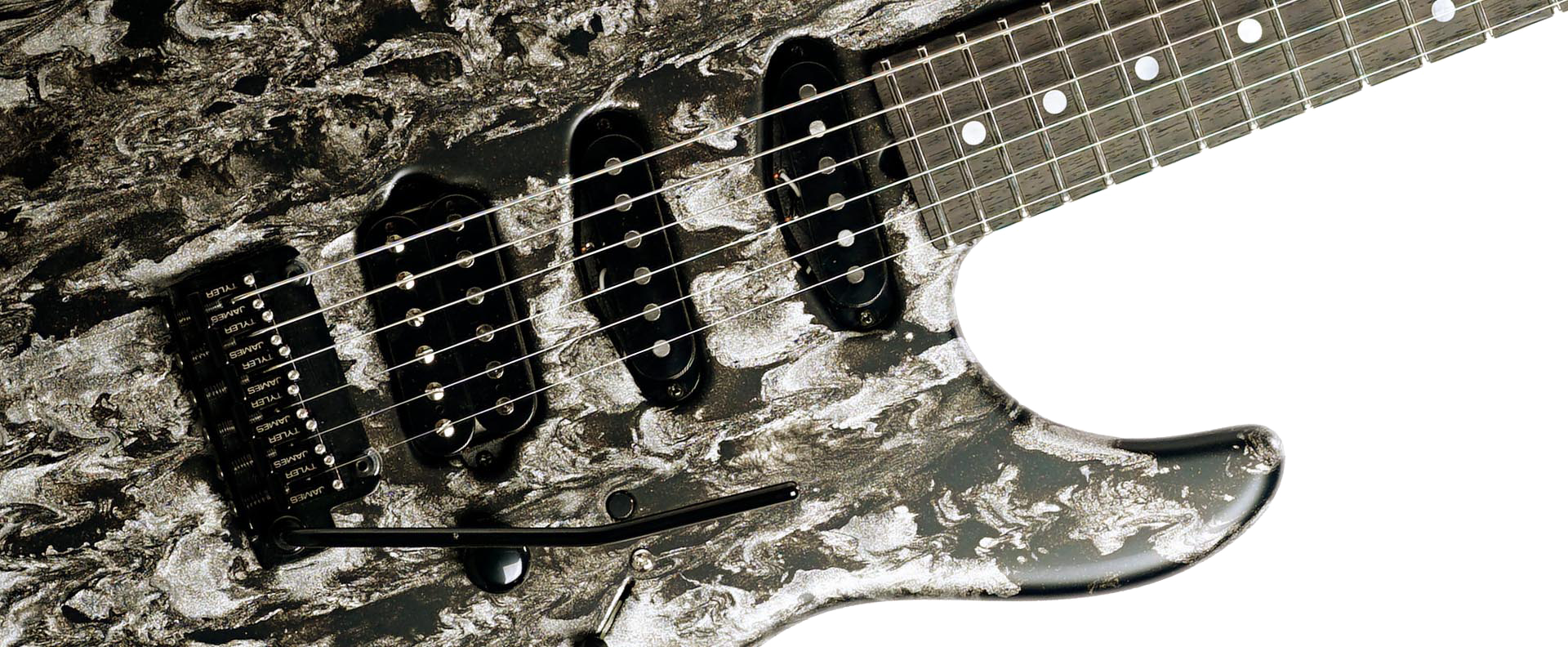 Tyler Japan
As the name suggests, the Tyler Japan range is made in Nagano, Japan, and offers a more affordable alternative to the USA models without sacrificing on quality. They still feature high-end components and are finely crafted by skilled luthiers, some of which were trained at the USA location to ensure consistency and high standards. Included in this line are the Studio Elite Series, the Classic Series, and the Tylerbastar. Originally intended for the Japanese market, it was decided that they were too good not to share worldwide!
Explore The Range
James Tyler Guitars
1-3 of 3
products
About James Tyler Guitars
The James Tyler guitar brand has been receiving well-deserved attention since it was established in the late 80s. Prior to that, James was the go-to guy for guitar mods and repairs and had an impressive list of customers. He used all of that know-how to create a line of guitars for players who want a guitar like no other.
These boutique instruments are world renowned and come in two ranges; Tyler USA and Tyler Japan. Tyler mostly take influence from traditional designs, often adding their own bright and eccentric finishes. Their guitars are also famous for their built-in booster circuits and custom made pickups. A model such as the Tyler Studio Elite beats all others when it comes to versatility. Tyler guitars feel and sound exceptional.
We keep a wonderful selection of these instruments. This includes many Studio Elites as well as Classic models. Please browse our range online or visit one of our stores to try one out.
Frequently Asked Questions about James Tyler Guitars
Question: What's the difference between Tyler USA and Tyler Japan?
The Tyler USA guitars are made at their San Fernando facility in California and are the top range. The Japan line features many of the same models but at a more affordable price since they are made in Japan. Whichever one you choose, you'll have an incredibly high quality guitar.
Question: How does James Tyler create those incredible finishes?
We are afraid that is a closely guarded industry secret! No one has been able to successfully recreate the 'Burning Water' or 'Shmear' finishes nor entice Tyler to share his secrets. Those few who do know aren't telling...
Question: What does the built in booster circuit give to the guitar, sound-wise?
The booster is a mid-boost. This simple circuit can push a signal into levels of mild overdrive or add gain and volume to an already crunchy guitar sound. It is useful as a solo boost or for having a clean tone on the edge of overdrive. It has proven itself to be a major buying factor for a number of guitarists looking at Tyler guitars.