Morgan Amplification AC40 Deluxe Combo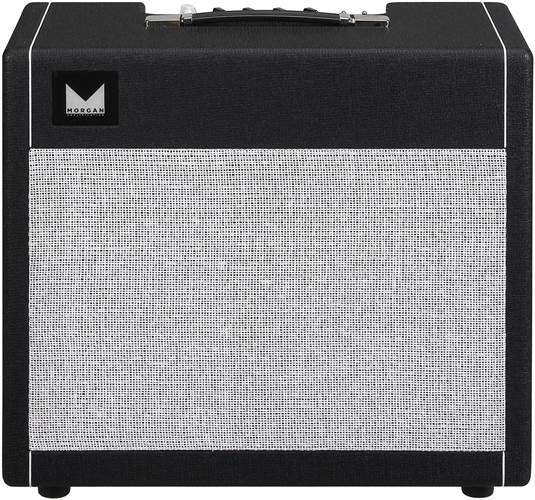 Was
£2,299.00
Save £300.00
£1,999.00
Order before 3PM for FREE Delivery Tomorrow
Manufacturer's ID: AC40 DELUXE C CLASSI
What we say:
Morgan Amplifiers offer a range of boutique, hand-wired combos and pedals for the true tone connoisseur. With hand selected components and masterful attention to detail, Joe Morgan and his small group of colleagues deliver prime examples of classic-era tube tone, brought up to date for today's guitarists.
All great tube amps work along with the guitar as an extension of the instrument: this AC40 Deluxe is no different. With a Power Level knob that lets you go from a full 40 watts down to 1/2w without losing any tonal characteristics and responses, you can use this amp in a variety of locations and enjoy the same sound and feel.
Alongside the Power knob, you get a volume, Bright Switch, Bass Cut switch and another knob entitled Cut which takes out the high frequencies from the Power section.
In addition to this, the Morgan AC40 has a set of switches to give you three different tonalities, all using the basis of classic EL84 tubes: Normal, Brilliant and EF86. Such control allows you to really zero in on your sound and master the tone you want. Clean headroom is incredible of this combo but you can also get some nasty gain by making use of the EF86 setting!
This wonderful amp is hand made in the USA.
Specification
The power level control allows you to dial in just the right amount of volume without sacrificing your tone the way some master volumes do. The AC40 Deluxe was created to solve modern guitar player amplifier issues with the ability to stay true to vintage tonality. It is equally at home in the studio or on the stage. It can be seen on the stages of superstars like Jeff Tweedy, Mike Landau, Josh Smith and Kirk Fletcher. Plug into the AC40 Deluxe and you will instantly notice the familiar chime and compression of the Class A EL84 driven output section.
The amplifier's extreme touch-sensitivity will allow you to coax clean tones even at the highest of gain settings. To quote Keith Armstrong (Chief Engineer at Mix LA) "It is impossible to get a bad sound out of this amp!" The Power Level control is a big part of the magic. Most guitarists today have spent large sums of money and even more amounts of time working on their pedal boards. Most pedals are not designed to be used with a tube amp on "1". They were designed to interact with the amplifier at or near the point at which it begins to break up. That is why an overdrive pedal is called an "over" drive. It is driving the amp over that point. Unfortunately that volume can be too loud for most live applications. The Power Level control on the AC40 Deluxe solves this. Think of conventional master volumes as a spigot on a garden hose, they choke off the signal to the power section of the amp to a usable level. Most conventional master volumes also affect the way your pedals interact with your amp. The Power Level control behaves like a zoom lens. It limits the size of the output signal that can be produced by the output tubes. It does NOT choke the signal down and therefore behaves identical as if the amp were running at full volume. This means that you can choose the power that you need, anything from 1/2 of a watt to 40 watts. The AC40 Deluxe uses 3 separate switches to give you all of the original early 60's EL84 tonalities, Normal, Brilliant and EF86. Never has such a deceptively simple amp had so many tonal options. Handwired in the USA
Power: ½ - 40w variable (tube)
Three modes – Normal/Brilliant/EF86
Hand-wired in the USA
4x EL-84 power tubes
2x 12AX7 preamp tubes
1x EF86
Power Level control
Global Cut – removes high frequencies from the power section
Volume
Bright switch
Bass Cut Switch
Switchable EF86/12AX7
2x8 ohm 1x16 ohm outputs
Custom USA made Mercury Magnetics transformers