Roland RT-30HR Dual V-Drum Trigger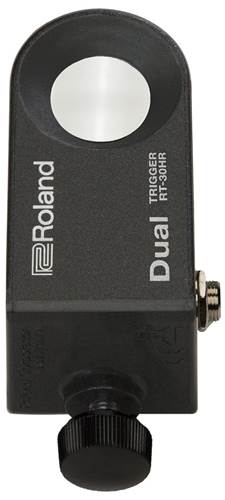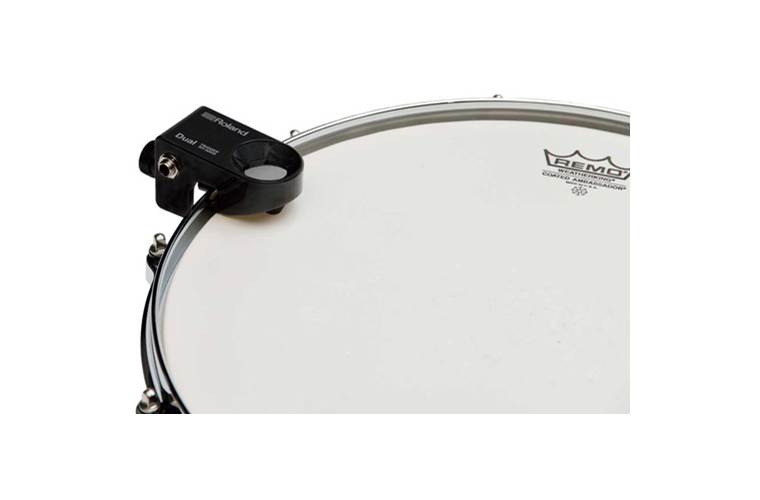 £65.00
Order before 3PM for Delivery Tomorrow
Frequently Bought Together
Manufacturer's ID: RT-30HR
What we say:
Bring your acoustic drums into the cyber age with this high quality trigger from Roland. Enable the potential of samples, synths and the rest of the digital world to be accessed as you play your normal kit.
Connect this to any number of modules, synths or software and expand your musical vocabulary exponentially.
This trigger attaches to the rim of any drum: it's easy to take back off too so it's entirely flexible. It's a dual trigger so it's good for snares where you'd want a head and a rim sensor. The sensor is enormously quick and sensitive so you won't experience any 'lag' from the trigger. It's made from plastic reinforced with fibreglass so it's tough enough to withstand intense performances.
Specification
ACOUSTIC DRUMS + ROLAND ELECTRONICS. YOUR SOUND, NO LIMITS.
Hybrid drums: take the raw power of acoustic drums, add the potential of electronics and start playing a drum kit that gives you the best of both worlds.
By connecting Roland Acoustic Drum Triggers or trigger pads to Roland Sound Modules such as the TM-2 and SPD-SX, a world of extra acoustic and electronic sounds are available. When you combine with them with your acoustic drum and cymbal sound, things get really exciting.
1. ENHANCE YOUR SOUND. You can enhance your sound by triggering an electronic sound and mixing it with your acoustic sounds for greater dynamic range, increased clarity and performance. Even the fastest double-bass drum rolls sound clear and pronounced.
2. LAYER YOUR SOUNDS. You can add extra electronic sounds, such as tambourine, hand claps or even your own sounds, which play along with your acoustic drum sound.
3. EXPAND YOUR SOUND. Expand the sounds available within your kit. Play instruments that you can't take to the gig (such as gongs) or that you don't have in your original drum kit (such as second snares or sub-drops).
Features:
Advanced dual-trigger device with independent head and rim triggering for playing electronic sources from acoustic drums
Compatible with Roland's TM-2 Trigger Module, TD-series V-Drums sound modules, and SPD-series percussion pads
Installs on nearly any metal drum hoop, including the latest inward-curved hoop styles
Newly developed self-guided mount makes installation quick and easy
10 mm lower in profile than previous designs for increased playing comfort
Durable fibreglass-reinforced ABS body and secure mounting mechanism for dependable operation
Side-mounted trigger output jack for improved cable management
TRS connection cable included
Expand Your Acoustic Drums with Triggers to Create a Modern Hybrid Setup
The RT-30 series of acoustic drum triggers brings more variety and versatility to your basic acoustic drum kit. Attaching a trigger to a standard drum lets you play sounds from an external electronic device, such as a Roland TM-2 Trigger Module, just by striking the head normally. This hybrid approach allows you to creatively enhance your live performances in many ways, such as adding electronic sounds for playing current music styles or layering custom samples with acoustic drums to achieve the processed punch heard on studio recordings.