JHS Pedals The Kilt V2 Overdrive/Distortion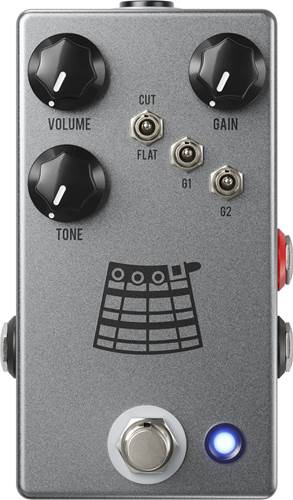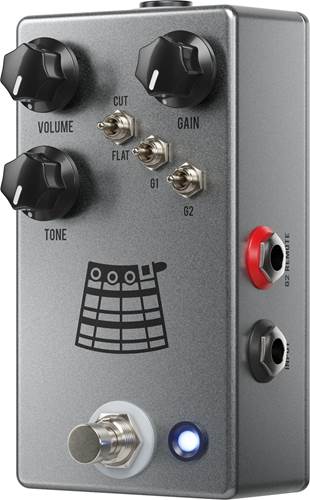 £199.00
Order now for FREE Delivery on Wednesday
Make 3 payments of £66.33

No fees.
Learn more
Recommended Bundles
Manufacturer's ID: JHS KILT V2
What we say:
At A Glance:
The Kilt by JHS is a versatile overdrive pedal capable of producing a range of useful boost, distortion and fuzz tones. Developed with Scottish guitarist Stu G, this unique stompbox packs great tones and many tweakable options under its kilt!
Features We Love:
Who Is It For?
If you're playing sessions or frequently play with different bands, The Kilt will cover all of your distortion needs with its wide range of tones and circuit combinations.
Stu G
Scottish born Stu G is possibly best known for being a founding member of Delirious? The band launched with a big bang in the mid 90s and achieved massive success in the USA until they split in 2009. Stu is now a member of One Sonic Society and also a successful solo artist, and developed The Kilt with JHS to handle his evolving distorted tones on stage and in the studio.
Remote Switching
The Kilt can be combined with a JHS Red Remote to give you the ability to flip the G2 toggle with your foot. This can be great for kicking the drive up a notch for solos or rockier sections.
Pros:
Huge range of great distorted tones in one pedal
Remote switching adds an extra dimension to the pedal
What's Included:
Specification
EXPANDORA AT HEART
The Kilt V2 still has the fantastic circuit at the heart of the version one: a heavily tweaked Expandora style dirt box that gives you more tonal options than you might ever be able to use. We use a specifically chosen op-amplifier that offers super low noise, improved slew rate for a smoother structure, and a character that just feels better than the original Expandora. Then there are three toggles that enhance the tweak-ability even further. The cut/flat toggle gives you the option to cut the low end frequencies to better sit in the mix. When in the "flat" position, the bass response is much beefier than the original Expandora for those heavy guitar riffs or bass grit. The G1 and G2 toggles let you select various forms of distortion via select resistance values that switch in and out in the clipping section of the circuit. This method is very different than your normal diode clipping selectors that you commonly see on drive pedals. This gives you multiple configurations and tonal options, helping the Kilt V2 cover light transparent drive all the way to a wall of fat fuzz/distortion and everything found in-between.
TOGGLES FOR DAYS
When both toggles are down, you are in the lightest gain setting. Amp-like chimey breakup.
G1 flipped up adds a touch of drive for more riffy grit.
G2 flipped up puts you almost into distortion land, with more saturation and sustain for lead tones.
Both toggles flipped up sends the Kilt V2 into almost uncontrollable gated fuzz/distortion that will cut through anything.
THIS PEDAL REQUIRES STANDARD 9V DC NEGATIVE POWER, CONSUMES 64MA, AND MEASURES 2.6"X4.8"X1.6"