Walrus Audio Fathom/ARP 87 Combo Limited Edition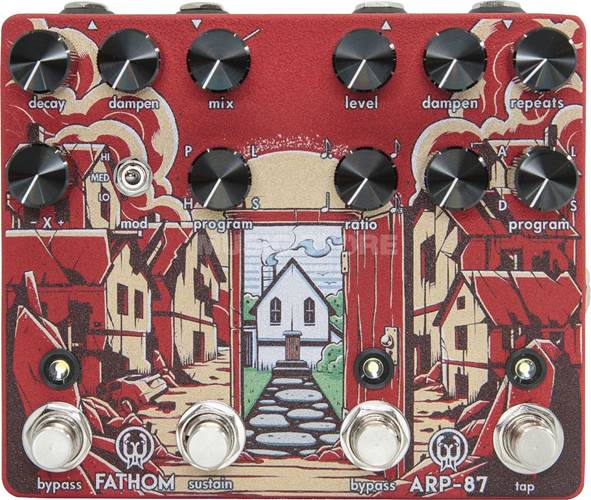 £359.00
Order now for Delivery on Sunday
Manufacturer's ID: 52679
Scully and Mulder, Solo and Chewy, Doc Brown and Marty McFly, ARP-87 Delay and Fathom Reverb. There have been fewer perfect partners in our history and for a limited time, the Walrus Audio ARP-87 Multi Function Delay and Fathom Multi Function Reverb have become an even more inseparable pair. Chicago Music Exchange and Walrus Audio have collided galaxies for this killer limited edition run with both pedals under one hood.
Specification
Run the pedals in series by going in the ARP-87 and out the Fathom or use the output of the ARP-87 to run other effects in between the two!
The use of an isolated power supply is recommended for powering all Walrus Audio Pedals. Daisy chain power supplies are not recommended.
Power requirements are 9VDC (130mA minimum). Power supply not included.