Fryette PS-100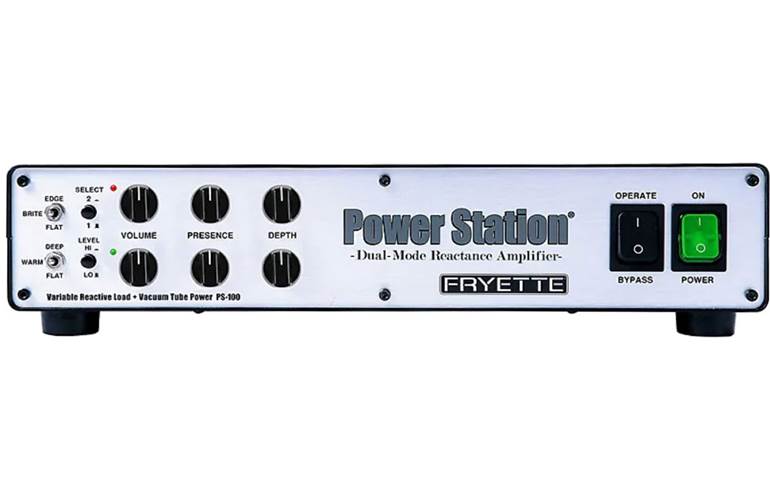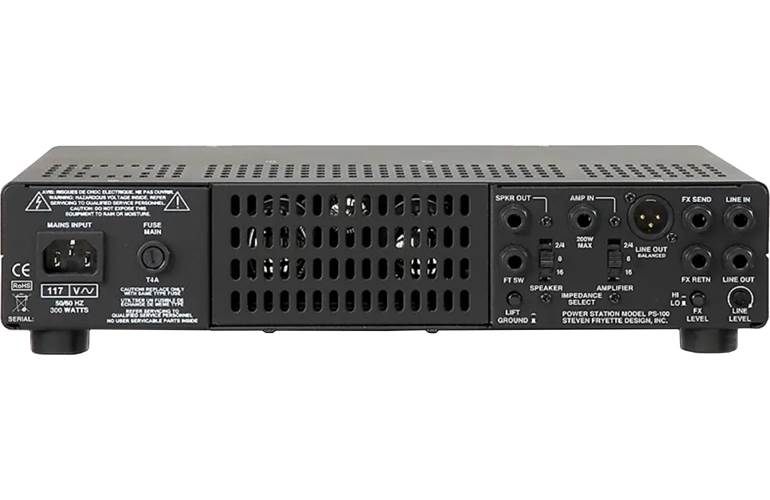 £899.00
Order now for FREE Delivery on Friday
Make 3 payments of £299.67

No fees.
Learn more
What we say:
At A Glance:
The Fryette Power Station 100 builds on the success of the Power Station II and adds some useful features. This PS100 is an attenuator, but it is also so much more! From helping smaller amps compete in a gig scenario, adding a foot-switchable FX-loop to amps that have none, to allowing great quality silent recording, the Fryette Power Station 100 is a simple and powerful box that every electric guitarist can benefit from owning. This latest model in the Power Station series adds an extra level of control sets and footswitch control over the FX loop, making it an indispensable part of your live rig.
Features We Love:
Attenuation that preserves tone
You don't want to spend time and effort working on your tone, only to have it tampered with when gig time arrives: neither does the Fryette Power Station! It'll let you tame your large combo or stack in terms of volume, but leave all of the tone and dynamics in place, right where you need them!
Match any head to any cab
With the Power Station, you no longer have to worry about matching ohm ratings between your head and speaker cab: there are individual settings for each part, allowing you to mix and match your gear any way you want!
Add power to smaller amps
Take your smaller valve combo or lunchbox amp to the gig and use the Fryette Power Station to increase the power! Preserve your tone or add body and depth, all whilst having much more power than ever before!
Pros:
Add more power to smaller valve amps without compromising your tone
Use your favourite high powered head in smaller venues at a controllable volume
Power your favourite amp modeling effects
Add an FX loop to an amp that doesn't have one
Specification
Dual manual and remote switchable control sets
Remote switchable FX Loop
Variable Line Out level
100W of pure tube power
Premium Matched 6550s, one 12AX7
Power Input: 200W @ 2/4 &16 Ohms; 150W @ 8 Ohms
Output Impedance: 2/4, 8 or 16 Ohms, selectable
Can drive a 2 Ohm speaker load, using the 2/4 Ohm setting
Active safety bypass feature
Front panel controls: A/B Select switch, Hi/Lo Input Level switch, High frequency response switch - Flat, Brite, Edge, Low frequency response switch - Flat, Warm, Deep, Volume, Presence and Depth controls, Bypass switch, Power switch
Rear panel features: Amp In, Amplifier Impedance select, Balanced Line Out XLR with Level Control, Unbalanced 1/4" Line Out, FX Send, FX Return, FX Level Switch, Unbalanced 1/4" Line In, Speaker Impedance switch, Speaker Out, Remote Footswitch jack, Ground Lift, Mains Fuse, AC Input
Carry bag and rack kits are available and sold separately