Birmingham Store
Now Featuring The Largest Acoustic Store In The UK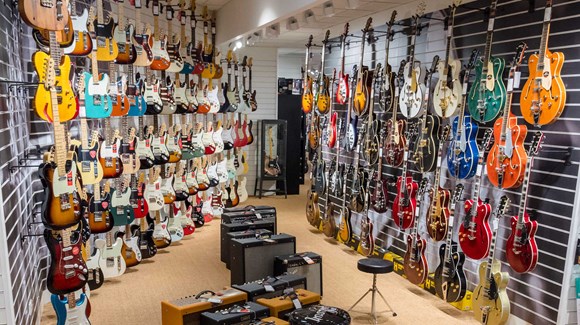 Largest guitar selection
With our recent expansion, we now have two stores including a dedicated acoustic store. Nowhere else in the Midlands offers a wider selection of guitars. Please pay us a visit and see for yourself!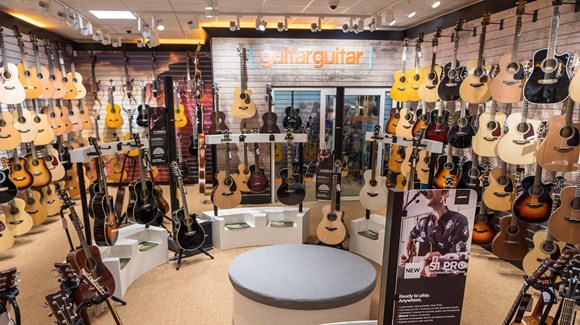 Largest Dedicated Acoustic Store in the UK
guitarguitar Birmingham now has the largest dedicated acoustic store in the entire country with over 500 guitars constantly in stock. We offer lots of high-end brands like Lowden, Gibson, Martin and Collings all here to view and try as well as a huge selection of affordable, quality acoustic guitars. It's all under one roof here in our expanded Birmingham store.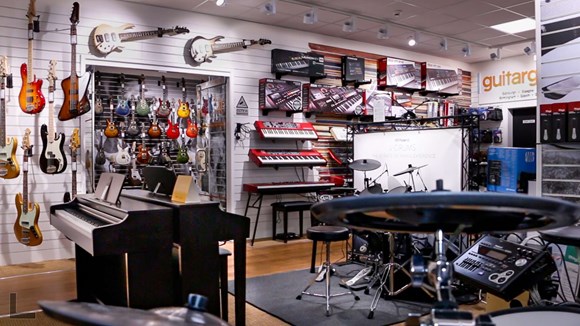 Not just guitars
Whether you're into home recording, synthesizers, digital drums or production, Birmingham is the one stop shop for everything you need! We cater for DJ's and piano players too and we also carry a comprehensive range of PA for gigging bands and performers. Our Birmingham Digital department has it's own dedicated staff to help with advice and knowledge entirely separate from the guitar players!
Email us at birminghamdigital@guitarguitar.co.uk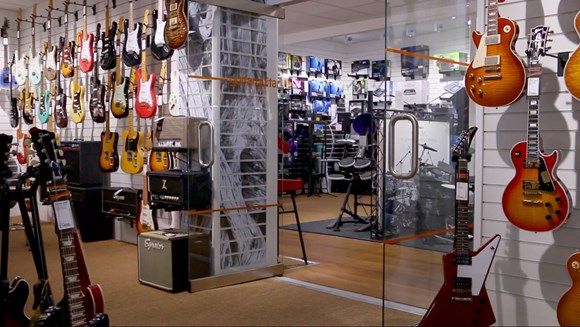 Four private sound booths
We understand what it can be like when customers want to try out a new piece of gear on a busy shop floor. With that in mind, we created a suite of private booths for you to experience your dream guitar in complete serenity. Close the door, plug in and take your time. Our friendly and experienced staff are always nearby to help out too!
On site parking
There is plenty of easy-access parking available on site right outside the front of our store. Visiting us could not be easier! Public transport links are plentiful too. For all guitarists, we are most definitely worth the journey.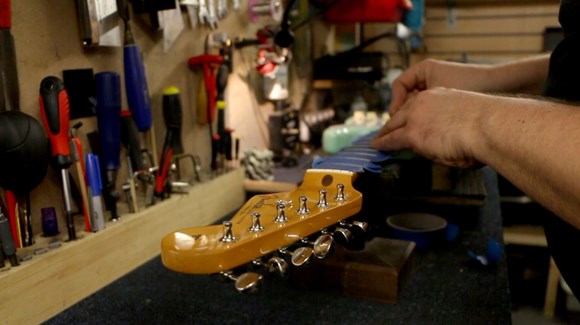 Friendly Staff
Our Birmingham team have all had years of experience in the guitar industry, both in retail and with some of the biggest brands and guitar builders in the world. They are here for you and will always be able to help you find what you're looking for.
Sell Your Gear
You may be closer than you realised to owning that new bit of gear you've been after. We can either trade your old gear towards something new or even simply buy it outright from you.
Bring your gear into any of our stores and our staff will inspect the gear then assess it's value.
Electric & Digital Store Walkthrough
guitarguitar Birmingham's Electric Guitar & Digital Store is filled with even more guitars and basses than ever before and now also synths, digital drums, PA, recording gear & pianos. We have a comprehensive selection of instruments and equipment with the right staff on hand to guide you through it all.
Acoustic Store Walkthrough
Birmingham's acoustic store is the largest dedicated acoustic guitar store in the UK, possibly Europe. Situated directly next door to the Birmingham electric store, it is easy to lose a day just searching through our amazing selection. There is simply no better place to find and buy your next acoustic!