Elixir E14052 Nanoweb Bass String Set 045-100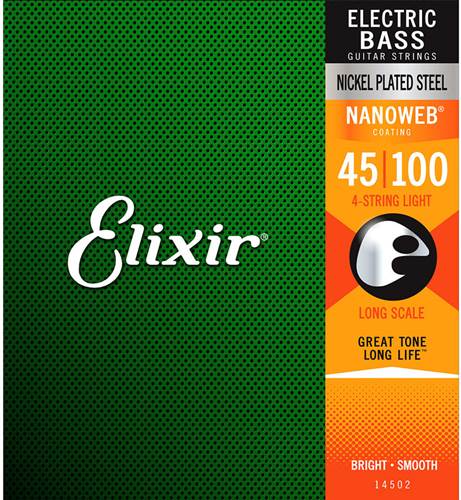 £39.99
Available to Order
Place your order today and we will email you when we have an estimated delivery date.
Frequently Bought Together
Recommended Bundles
Manufacturer's ID: 14077
Elixir Strings introduces the simplest and most effective way to customize the way you select your bass strings. You're no longer stuck with playing someone else's idea of string gauges. Whether it's a 4-, 5-, or 6-string bass, Elixir Strings has YOUR custom set of strings. Elixir Nanoweb Bass strings are coated in a unique way to protect wound strings from all contaminants. A flexible, strong, yet micro-thin polymer tube defends the critical zone of tone from invading enemies. Nothing (including the coating) gets between the windings.
Specification
Elixir strings with the original Nanoweb coating applied sound great 3 to 5 times longer than ordinary strings, have the bright tone & punch of non-coated strings & feel like traditional strings. After experiencing Elixir strings, it's hard to go back to the old way of life.
String Gauges: 45 / 65 / 80 / 100