Suhr Aldrich Humbucker Narrow Bridge Zebra 50mm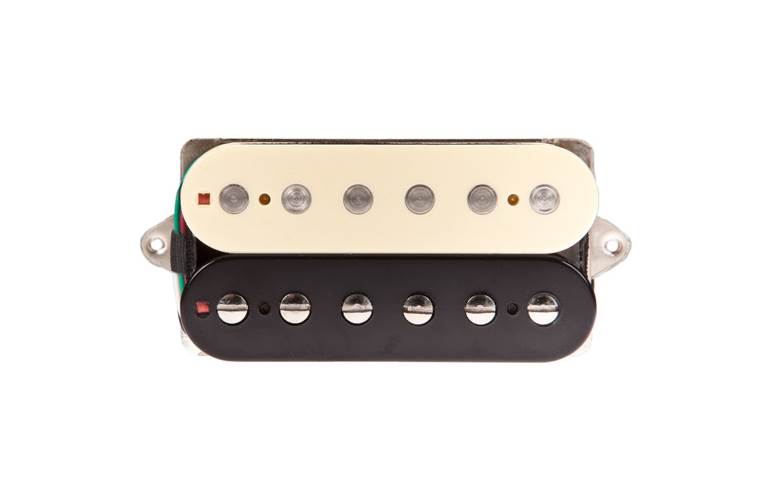 £99.00
Order now for Delivery on Wednesday
Manufacturer's ID: Aldrich Humbucker Zebra
What we say:
Suhr's Aldrich humbucker is a tightly focused high gain, fire-breathing dragon! Doug Aldrich of Whitesnake fame needed a passive pickup with guts, bottom and zing. He sure got it!
This open coil beast uses an Alnico V magnet to provide a DC resistance of 17.5kHz! That is one hot pickup! The best part is, it's a very clear sound that keeps good sonic shape under even the most highly distorted situations: this pickup doesn't lose its nerve and revert to muddiness! Your playing will cut right through a mix, be it a live mix or a studio recording. Couple this with an Aldrich neck model humbucker for a devastating set of professional pickups.
This 'zebra' coil pickup has the narrower 50mm spacing.
Specification
Magnet: Alnico V
DC Resistance: 9KO (neck)?, 17.5KO (bridge)
Spacing 50/53mm
Hook Up Wire: 4-Conductor
Colors: Black, Parchment, White, Zebra and Reverse Zebra
Covers: Nickel and Gold