Fender Mustang I V2 Combo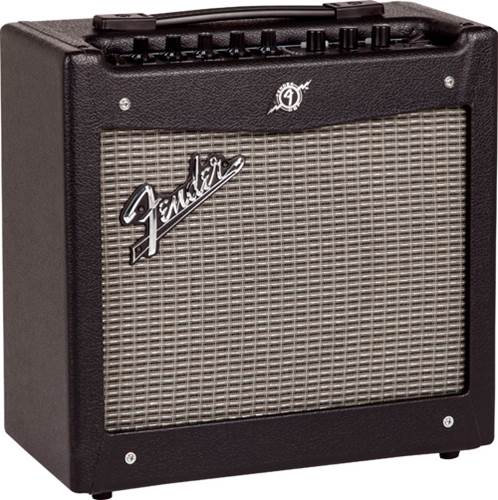 This product is currently not available.
Customer reviews
Overall Rating 4.9 (

34

reviews)
Great amp well worth the price
Much better than anticipated. Also, as I was not able to visit shop bought it ? blind? So quite satisfied
Enormous selection of sounds and effects!
Lightweight yet powerful combo, with lots of effects plus storage for edited sounds.
Great tones and nice selection of presets.
Written instructions could be a lot better, otherwise great.
Great value. Ideal for beginners and intermediate players
The sales guy sold me a better product than I was originally viewing for the same monetary value.
Just what was needed, excellent delivery and quality and great price will definately use again
i love it it has everything you want in a small amp.
Great product at a great price
loud with plenty of great tones
Great little practice amp the built in effects add a little extra alongside effects pedals. Great buy.
Works well. Excellent product.
For the price this is a superb amplifier. Great modelling of many classic fender amps and also pretty good emulation of classics like Vox and Marshall. A great home practice amp.
A brilliant little piece of kit. I,m cracking on in years so not on the ball with all things technical, but I am delighted with the sounds I now get from my Gretsch 6122 Country Gentleman. I just have to work out how to get that real Chet Atkins sound
Very pleased with amp gives many variations of sound and texture, contains so much I'm still learning how to get the best out of it. Although compact in size gives out sound levels of much bigger amps . Very pleased with service and product.
I'm very happy with my purchase
I love the Mustang II 20w practice amp. It has some very good preset effects and great amp models. I also like the fact that I can download a vast amount of effects & amp set ups as well as configure my own. The sound quality is excellent, so good that I can even use it for recording.
A bit complex to operate until I downloaded the full Fender manual. Sounds great.
Awesome for practice, fuse software is great
Show more reviews
You might also be interested in...
Keep up with our latest offers, news & events