Seymour Duncan SJ5B 70/74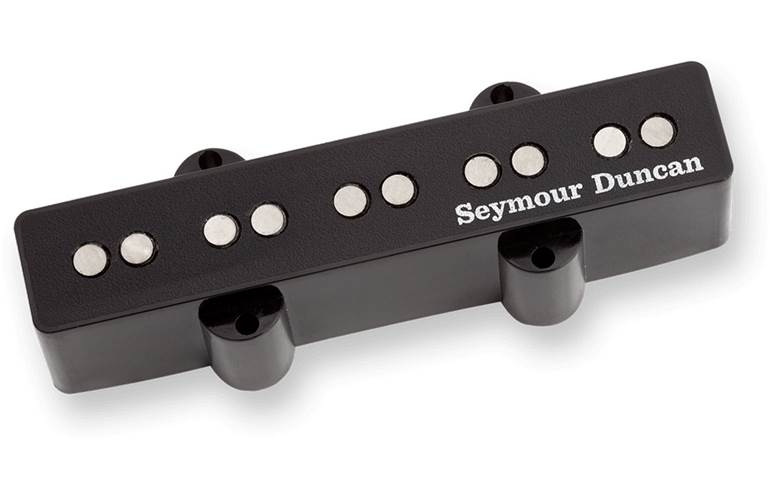 £75.00
Order before 12PM for Delivery Tomorrow
Manufacturer's ID: 1611402-47
Vintage output bridge position single coil for traditional 5-string Jazz Bass. Delivers all of the warmth and feel of a classic Jazz Bass.
Specification
This pickup captures the tone, feel and articulation of a great '62 Jazz Bass. We harnessed the warmth, subtle aggressive attack, mid range growl, and the J-tone that sits just right and voiced it to go lower than before. Why should we limit amazing tone to 4 strings We adjusted the coil geometry and winding configuration to compensate for the different nature of extended range instruments.
It's now possible to capture the subtle characteristics of traditional "J-tone" all the way down to the low "B." This pickup uses the cover size of traditional Fender 5-string Jazz basses. If you have one of the modern Jazz V models, use the 6770 model for the proper fit. Comes with black cover.Pair with the 7074 bridge model for a matched set.
Hand built in Santa Barbara, CA, the 7074 uses hand ground alnico 5 rod magnets, Forbon flatwork, and is vacuum wax potted for squeal free performance.