Korg PA4X 76 Oriental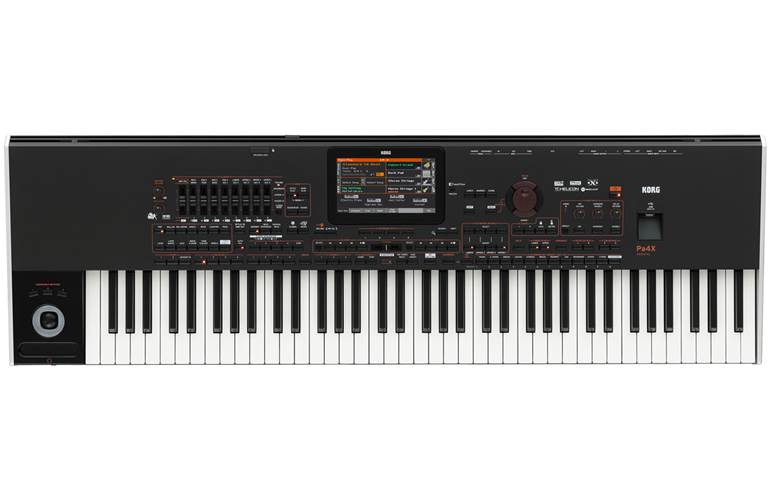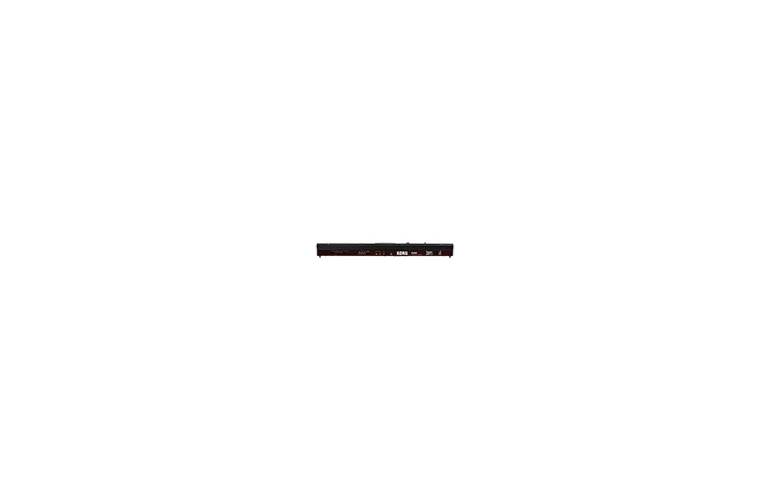 Was
£3,129.00
Save £230.00
£2,899.00
Available to Order
Place your order today and we will email you when we have an estimated delivery date.
3-Year Warranty Included
We're the 1st, and only, UK guitar retailer to offer a 3-year warranty as standard. Buy with confidence today. Learn More
Manufacturer's ID: PA4X-OR-76
What we say:
Arranger keyboards are bigger and more realistic sounding than ever. Whether you use arranger keyboards for composing, performing or just having fun going through the old classics, it's a satisfying feeling to bring in instruments and accompaniment as you go along making music, with everything all in the one box.
Korg has long been strong in this market and their newest flagship, the PA4X Oriental, offers plenty of reasons to support why! More than a keyboard with backing tracks, the PA4X Oriental allows you to plug in a mic and enjoy vocal processing and harmonies from TC Helicon; use fully editable drum kits and literally hundreds of high quality sounds within the unit's huge memory, have lots of real-time control over various parameters and harness some serious power with the ability to not only import samples via USB but physically make your own on the machine! It's a powerhouse!
Being that this is the Oriental model, you'll find extra functionality via a set of controls on the left for changing the tuning of certain keys by microtones so adequately play the music styles of the Indian subcontinent and East Asia. It's 76 keys (which are velocity sensitive, semi-weighted and have aftertouch) change function instantly and accordingly.
The PA4X Orientalis also solidly built and has technology for putting nuance and naturalism into the samples so your performances get even closer to reality than ever before!
Specification
Keyboard

Pa4X ORIENTAL 61: 61 keys (C2 – C7)
Pa4X ORIENTAL 76: 76 keys (E1 – G7)
Semi–weighted keys with Velocity and Aftertouch

System

Upgradable Operating System
Multitasking, load while play feature

Sound Generator

EDS-X (Enhanced Definition Synthesis-eXpanded)
Filters with Resonance - Three band EQ for each track

Polyphony

128 Voices, 128 Oscillators

Effects

Accompaniment/Song: 4 Insert Effects; 3 Master Effects (148 Types)
Keyboard Tracks: 1 Insert Effect; 2 Master Effects (148 Types)
Final Mastering Effects: Waves Audio Ltd. MAXX Suite:
- Includes MaxxEQ™, MaxxBass™, MaxxTreble™, MaxxStereo™, MaxxVolume™

Voice Processor Technology by TC Helicon®

Four-part Harmonizer, Double, µMod, Reverb, Delay, Filter, HardTune, Pitch Correction; plus Compressor, EQ, Gate (Adaptive Mic Setting on the Mic input)

Sounds / Drumkits

Factory: More than 1,650 Sounds including a multilayer Stereo Piano with damper/body resonance, GM/XG sound sets and more than 140 Drumkits including Ambient Drums
User Area: 512 Sounds, 128 Drumkits
Digital Drawbars: 9 Footages, Percussion, Key On/Off, Leakage (Effect section includes rotary speaker)
Defined Nuance Control (DNC) Technology
Natural Ambience Drums Sound
Full Sounds/Drumkits editing capability
User PCM RAM Memory: 400 MB

Sampling

Load KORG, Wav, AIFF and SoundFont™ formats
Save KORG, Wav and AIFF formats
Full Edit, Time Slice, Sampling feature

Styles

More than 650 preloaded Styles, freely reconfigurable
1,872 locations including the User banks and Direct function
Eight Style tracks, 4 Keyboard Sets, 4 Pads and one Style Setting per Style
Guitar Mode 2, Parallel and Fixed NTT
Style Record with Step Record, Track and Event Edit functions
Style controls: 3 Intros, 4 Variations, 4 Fills, Break, 3 Endings, Synchro Start, Synchro Stop, Tap Tempo/Reset, Bass Inversion, Auto Fill, Manual Bass, Memory, Accompaniment Mute, Drum Mapping, Snare & Kick Designation, Style to KBD Set Mode

Chord Sequencer

Chord Sequence recorder in Style Play mode
Chord Sequence save in Style and SongBook entries
Edit functions: delete, copy from Style/SongBook, import/export from/to SMF

Keyboard Set Library

Memorize keyboard tracks settings
1,584 locations including the User banks and Direct function
"My Setting" special Keyboard Set

Song Play

Patented XDS Crossfade Dual Sequencer Player with X-Fader Balance control
Supported formats: MID, KAR, MP3 + lyrics, MP3+G
2 Players with separate Select, Start/Stop, Home, Rewind and Fast Forward controls
Lyrics, Score, and Chord data can be displayed on screen, or on external video monitor
Markers with Add, Delete, Edit and Loop functions
Jukebox function

MP3 Player / Recorder

Double MP3 Player and MP3 Recorder
Transpose (+6/-5 semitones)
Tempo change (±30%)
Advanced Vocal Remover
Record MP3 files including Styles, SMF, MP3, Keyboard Tracks, Pads, Microphone and Effects

Sequencer

Quick Record (Backing Sequence), Multitrack and Step Record functions -
Full-featured sequencer, 16 tracks, Up to 200,000 events, SMF native format

SongBook

Fully programmable music database, based on Styles, SMF, Karaoke, MP3 with automatic selection of Style Play and Song Play modes
User-definable Set Lists with layout button association
Filtering and Ordering options

Compatibility

"i-Series" models: Styles
"Pa-Series" models: Style, Performance, Program/Sound, Song, SongBook, Pad

Pads

4 Assignable Pads + Stop Button - Pad Record function

General Controls

Master Volume; Fade In/Out; Keyboard-Acc/Song Balance Volume; Ensemble; Octave Transpose; Master Transpose; Quarter Tone and Arabic Scale memorized inside Keyboard Sets; Joystick (pitch + modulation); Ribbon; Mic Volume; Harmony/Double; Delay/Reverb; Mic Preset; Mic On/Off; Harmony On/Off; Double On/Off; 8 Assignable Sliders; Slider Mode; MP3 Volume; 3 Assignable Switches; Tempo +/-; Tempo Lock; Metronome On/Off; Dial; Up/+; Down/-; Search; Shift; Chord Scan (Lower, Upper); Split; Keyboard Tracks Sound Select and On/Off; Record

Control Inputs

Damper pedal (support half-pedaling with optional DS-1H pedal)
Assignable pedal/switch
EC5 multiswitch pedal

Mic/Line Inputs

Mic: Combo XLR balanced with Gain control and Phantom Power
Line 1: Left/Right Jack (1/4") Line Input, balanced
Line 2: Stereo Mini-jack (1/8") Line Input, unbalanced

Outputs

Audio Output: Left/Right, Out 1, Out 2; (1/4" TRS) balanced
Headphone Output x 1 (Front panel)
Video Out x 1, RCA type

MIDI

IN, OUT, THRU standard MIDI connectors
USB to MIDI using the USB Device port
8 user definable MIDI Setups

USB

Type A (Host) x 2 (Front/Rear)
Type B (Device) x 1 (Rear)
2.0 Hi-Speed connections

Storage

Hard Drive:

Pa4X ORIENTAL 76 (Standard)
Pa4X ORIENTAL 61 (optional – Hard Disk Installation Kit required)

Micro SD card: (Card not included): Rear panel slot with plastic cover
USB Flash Drive: (Drive not included)

1 Front panel port
1 Rear panel port

Display

7" Wide capacitive color TouchView™ TFT display

Clock
AC - Power Consumption

100-240 Volts, 50/60 Hz
0.5 Watt in standby / 16 Watt normal / 38 Watt with PaAS installed

Dimensions (W x D x H) without music stand

Pa4X ORIENTAL-76: 1,192 x 364.4 x 125.56 mm / 46.93" x 14.35" x 4.94" with display fully lowered
Pa4X ORIENTAL-61: 980 x 364.4 x 125.56 mm / 38.58" x 14.35" x 4.94" with display fully lowered

Weight

Pa4X ORIENTAL-76: 16.3 kg / 35.93 lbs
Pa4X ORIENTAL-61: 13.9 kg / 30.64 lbs

Included Items

AC Power Cable, Music Stand
DVD-ROM: includes Owner's manuals in pdf format, Video Manual, and KORG USB-MIDI Driver

Accessories

PaAS Amplification System
ST-SV1 Keyboard Stand
HDIK-3 Hard Disk Installation Kit (for 61 keys only)
EC-5 Multiswitch Pedal
EXP-2 Foot Controller
XVP-20 Vol/Exp Pedal
XVP-10 Expression/Volume Pedal
DS-1H Damper Pedal (support half-pedaling)
PS-1 Pedal Switch
PS-3 Pedal Switch
* Appearance and specifications are subject to change without notice.
* All product, company, and standard names are trademarks or registered trademarks of their respective holders.