Was
£1,799.00
Save £100.00
£1,699.00
Order now for FREE Delivery on Friday
3-Year Warranty Included
We're the 1st, and only, UK guitar retailer to offer a 3-year warranty as standard. Buy with confidence today. Learn More
Frequently Bought Together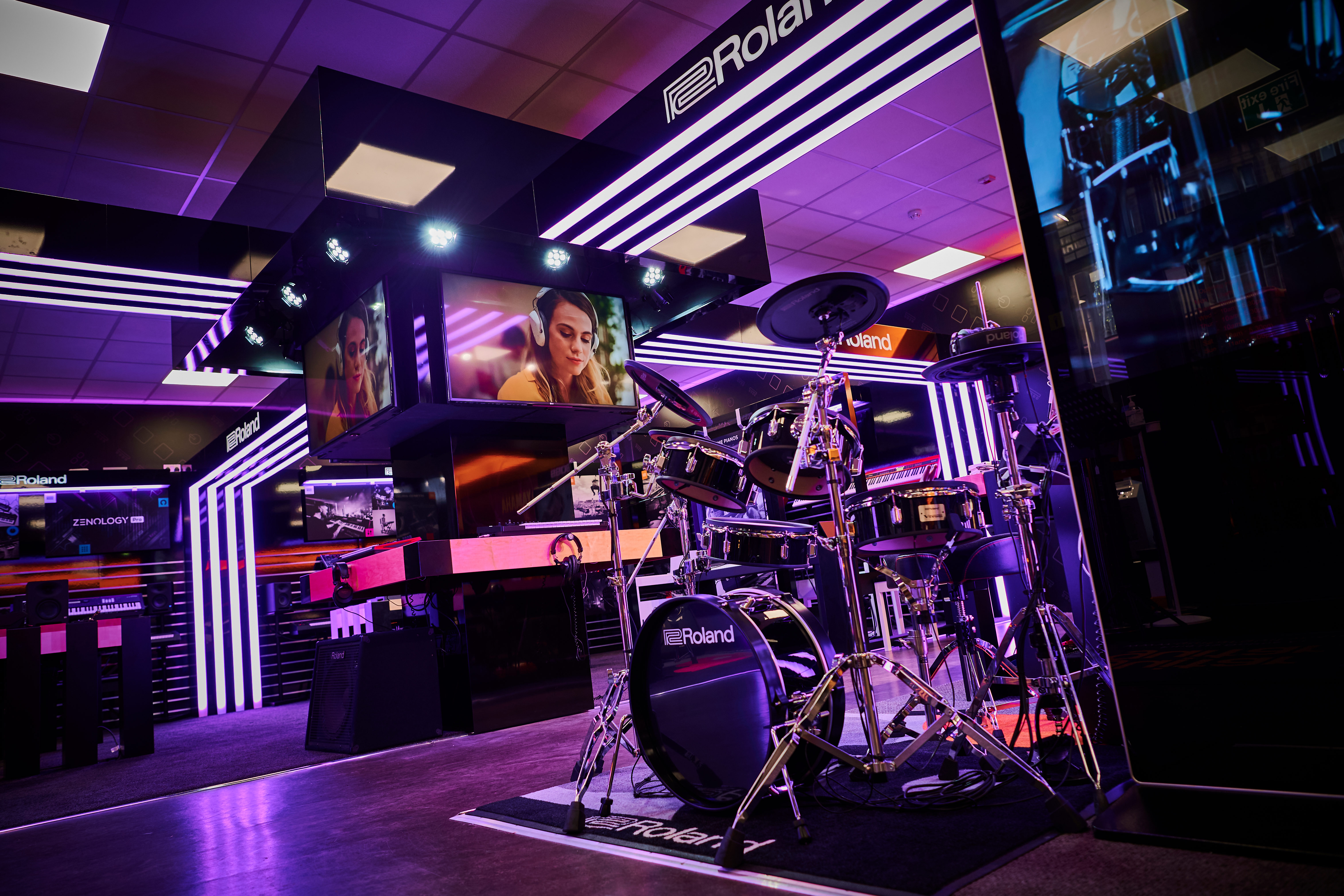 Try it now in our Glasgow Roland Store
This item is set up and ready to try at the only Roland Store in Scotland. Based in our Glasgow premises, you will find a huge selection of Roland and Boss gear that's ready to demo. Plus, you can get the expert advice you need from our in house Roland Senior Product Specialist.
Manufacturer's ID: TD-17KVX
What we say:
At A Glance:
The TD-17KVX from Roland is the top offering in their acclaimed TD-17 series of electronic drum kits. The kit offers dual-layer mesh heads, fantastic sounds derived from the flagship TD-50 and a sturdy build quality.
You will also find great features like Bluetooth for audio streaming, sampling, deep editing options and Audio/MIDI over USB. The TD-17KVX excels at providing a realistic drumming experience with a ton of flexibility. With this model in the TD-17 range, you get upgraded Hi-Hat and Cymbal pads, as well as an extra Crash cymbal. Bonus!
Features We Love:
Unbelievable Realism
Roland have long been an industry leader when it comes to electronic drums. Their mesh head pads offer a realistic and responsive playing experience. The heads are tension adjustable, so you can play with your desired level of rebound like on an acoustic drum. The mesh itself is extremely durable and will withstand years of playing with proper technique. The TD-17KVX also features the VH-10 Hi-Hat, which sits on an acoustic Hi-Hat stand, providing a truly realistic Hi-Hat response.
High Quality Drum Sounds
On the TD-17KVX, you will find detailed sounds recorded in professional studios. The sounds respond and behave just like an acoustic kit, thanks to Roland's Prismatic Sound Modelling technology. You can also tweak the sounds to your liking, by tuning, adding damping, FX and changing the room ambience. There are 50 excellent factory kits ready to use, with space to create and save your own custom kits. Did we mention that you can also load your own samples to the kit via SD card? Well, you can!
Connectivity
The TD-17KVX has some great connectivity options. With the USB connection you can record stereo audio to recording software, or MIDI to control software drum instruments. This makes the TD-17KVX a flexible tool for the studio. You will also find Bluetooth on board, which lets you stream music to the module. This makes it easier than ever to jam along to your favourite songs.
Highlights:
VH-10 hihat offers a more realistic playing experience
High quality sounds
Extra cymbal brings more tonal variety
Deep customisation of sounds
Dual-layer mesh pads
Audio/MIDI over USB
On-board coaching features
Bluetooth Audio
What's Included:
Roland TD-17KVX Electronic Drum Kit
Setup Guide
Owner's Manual
Drum Key
Leaflet "USING THE UNIT SAFELY"
AC adaptor
Special connection cable
Specification
Kit Configuration
Drum sound module: TD-17 x 1
Snare: PDX-12 x 1
Tom: PDX-8 x 3
Hi-hat: VH-10 x 1
Crash: CY-12C x 2
Ride: CY-13R x 1
Kick: KD-10 x 1
Drum stand: MDS-4KVX x 1
Extra trigger input jack
2 (AUX, CRASH 2) *1
Dimensions
1,300 (W) x 1,100 (D) x 1,200 (H) mm 51-3/16 (W) x 43-5/16 (D) x 47-1/4 (H) inches
Weight
24.8 kg / 54 lbs 11 oz
Please note: This kit does not include a kick pedal, snare stand, hi-hat stand or drum throne
Firmware Update Ver.1.02 introduces the following features
Support for new drum pads was added.