Taylor GS Mini-e Koa #2205311304
Includes Gig Bag
Serialised Options
5 Available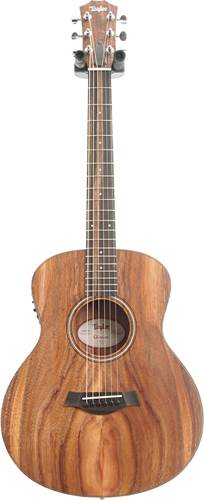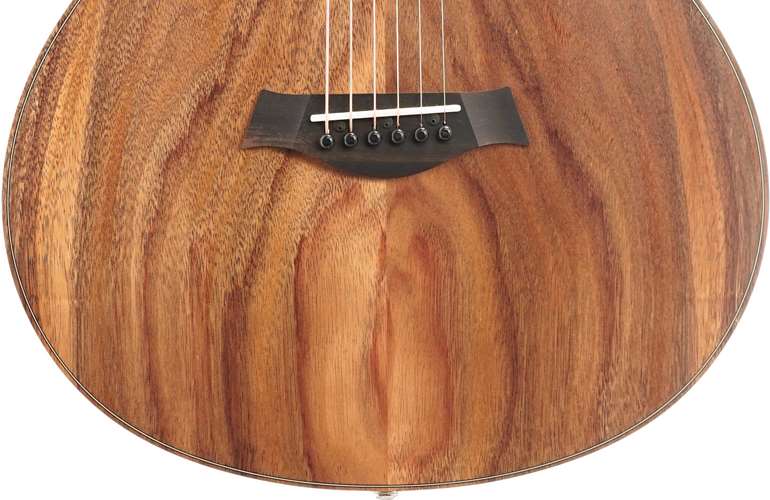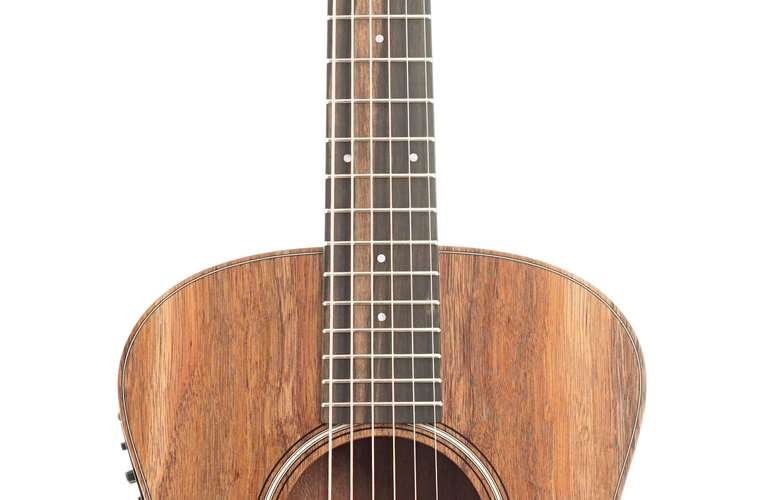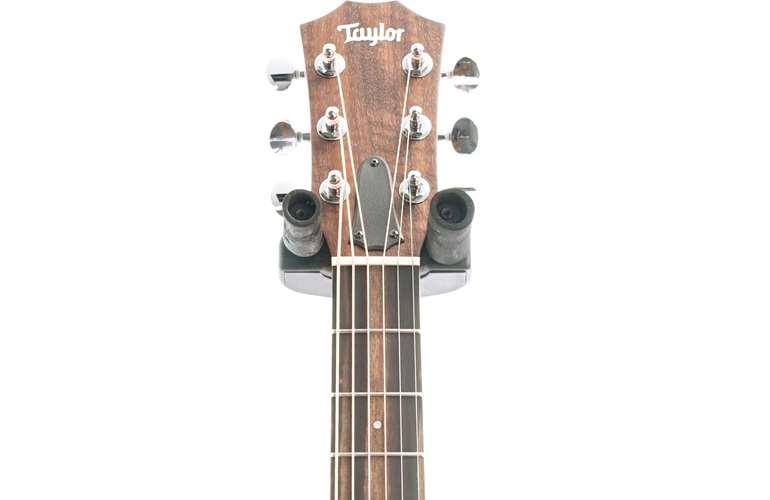 Image Gallery - Up close and personal with the #2205311304




This product is no longer available.
This has replaced it: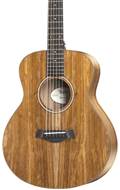 In Stock
Customer reviews
Overall Rating 4.9 (

35

reviews)
Beautiful warm tone and incredible sound for such a small bodied guitar. As a mostly electric player, the size of this guitar suits me really well and feels nice to hold. Really impressed with the overall build quality, as you?d expect from Taylor. What impressed me equally was the amazing gig bag it comes with - really well padded and protected. Thank you GuitarGuitar! I?ll be back.
good sound and shorter distance between frets between frets makes it very comfortable to play because i have carpal tunnel syndome. i love the look of the guitar
Action higher than id like
Such a lovely sounding guitar in a nice small compact size. Looks absolutely stunning, and the on board electrics we?re a bonus along with the well made case that it came with. Definitely worth checking out if your looking for a compact acoustic.
Taylor GS Mini E Koa. Looks and sounds amazing. Complete with a padded case that provides good protection in shipping. The shorter scale and smooth neck make playing feel great.
Beautiful wood and sounds excellent
Oh yessso what a perfect little sweet thing I now own , such a beaut:D oh oh oh, yeah boyo
Most beautiful sounding guitar with looks to match
Beauuuuuutifulllllllllllll
By far the best guitar I've ever used.
Absolutely love this guitar, everything I read about this little beauty is true. I can't put it down.
Amazing little guitar, great fun to play, dynamic sound. Looks stunning too!
beautiful guitar. A lot of money but a lot of quality.
Very pretty guitar with a lovely rich sound. I had minor reservations as reviews said the tone tends to open out with age - but it sounded great straight out of the box. Big, deep, colourful tone for a small guitar. Its size, weight and balance make the GS mini very tempting to pick up and play. Being able to chose from several available on GuitarGuitar's website, based on pictures and serial numbers, made my mind up about paying a little extra for Koa.
Amazing guitar: perfect for playing at home and sounds great played acoustically or through an amp. Exactly what I was looking for and ideal for new and experienced players alike. You can also select the specific guitar you want as the markings are different on each individual instrument so they?re all unique! Also came with a stylish and sturdy case.
Sound = beautiful warm tones and packs a serious punch for it's size Looks = stunning (GuitarGuitar were able to load pictures of actual guitars in stock so could select the exact guitar I wanted) Action = nice and low Verdict = awesome bit of kit!
Beautiful guitar. Sound is awesome out of the box. I?m just starting playing after along lay off. I wish I?d had this in my teens.
Great little guitar with a great big well balanced sound and an amazing look.
Action is maybe little high for my liking, but I expect that really
Good value for money and great sound
Beautiful little guitar to look at with its unique wood patterns. Great sound for a small guitar, but does not feel small w hen playing. Lovely rich tones, will be good for fingerpicking especially. Very happy with purchase
I knew I wanted a GS Mini Koa-e guitar. However koa has such varied grain patterns and colours so I was concerned about what my arrive at my door, if I bought online. guitar guitar's site displayed all the koa's on their site - with serial numbers and photos - so I could actually chose the grain I preferred. Wonderful! This simple facility meant that I bought from guitar guitar instead of anyone else - because I could actually see what I was buying. I received a quick response to a query prior to purchasing. And my new playmate is gorgeous! Thank you.
First class service, fast delivery and a superb guitar
Show more reviews
You might also be interested in...
Keep up with our latest offers, news & events