Universal Audio Apollo Solo Heritage Edition USB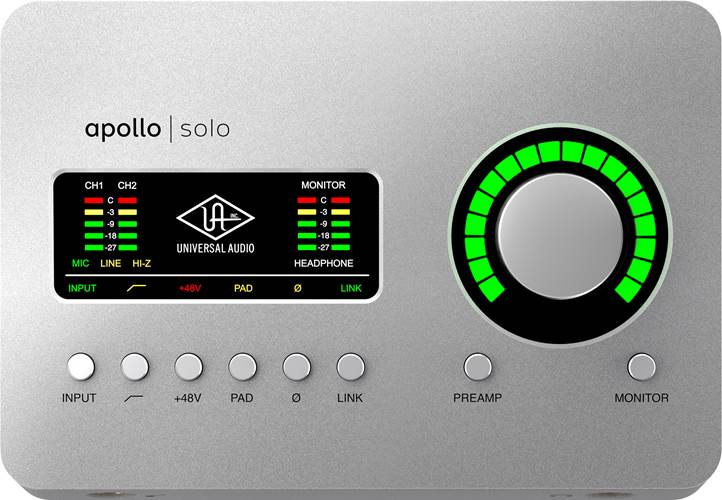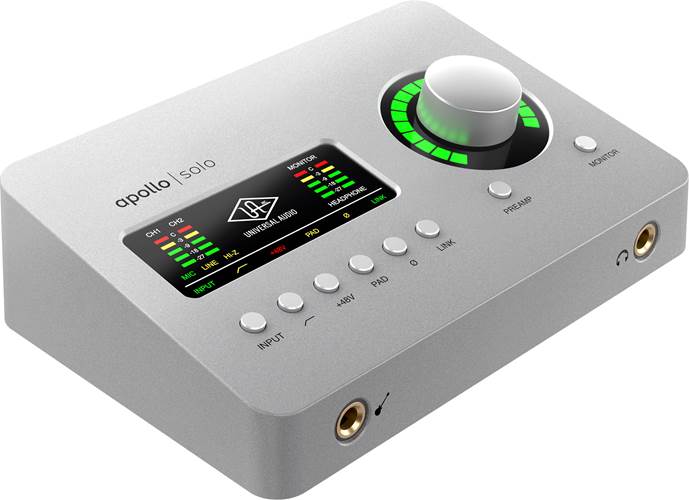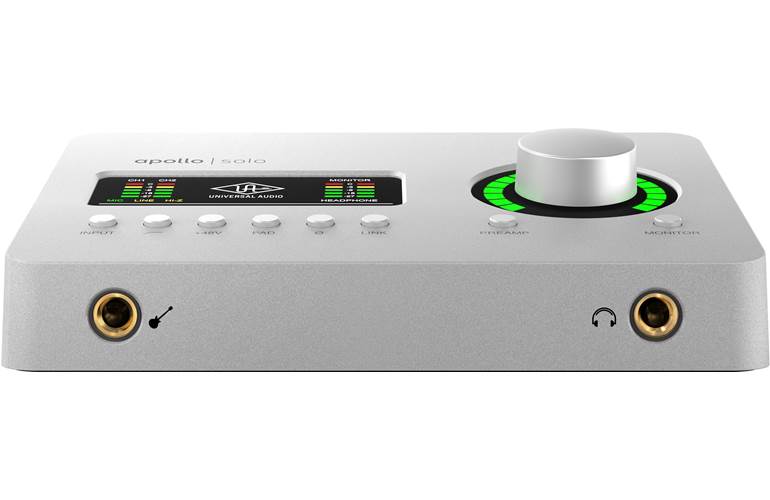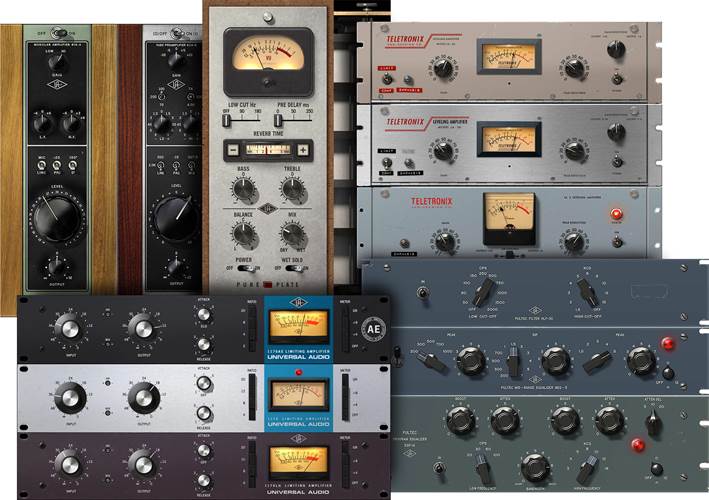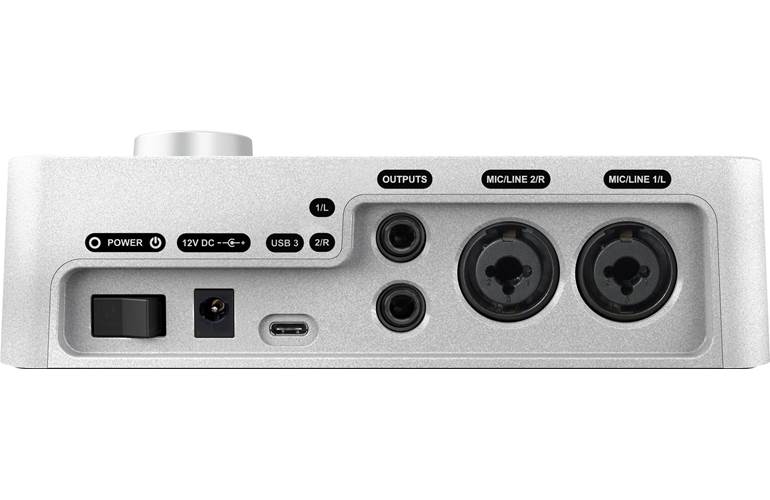 £625.00
Order now for FREE Delivery on Wednesday
Make 3 payments of £208.33

No fees.
Learn more
Manufacturer's ID: APLSU-HE
What we say:
At A Glance:
The Apollo Solo USB Heritage Edition from Universal Audio is an excellent USB-3 audio interface for Windows computers. It is the most compact unit in the Apollo line, with two Unison preamps, a Hi-Z instrument input and a single DSP chip on-board. This makes it the ideal choice in a lighter studio rig or for travelling. No matter where you go, with the Apollo Solo USB Heritage Edition you can record in professional quality with UAD plug-ins!
If you're after an affordable professional-level audio interface that lets you tap into breathtaking plugins, this is the one for you.
Features We Love:
UAD Plug-ins
UAD Plug-ins are regarded as some of the best on the market by countless producers, mixers, recordists and mastering engineers. These bring the sound of classic hardware to your DAW. For example, the LA-2A and 1176 compressors, Marshall amplifiers and Neve preamps. All plug-ins are painstakingly modelled on the hardware, and run from the DSP in your Apollo.
Using the Console application, you can choose to monitor with plug-ins active but record your dry signal. Alternatively, you have the UAD Rec function which lets you 'print' the sounds into your DAW recording. This is great for taking advantage of UAD channel strip or Amp emulation plugins, giving you an authentic studio sound and saving DSP later in the mixing process.
Heritage Edition
The Heritage Edition Bundle includes UAD recreations of some of the most iconic studio equipment of all time. Including the Teletronix LA-2A Classic Leveler Collection and Pultec Passive EQ Collection. The LA-2A and Pultec EQ alone have been an essential part of countless classic records, but the bundle also includes the UA 1176 Classic Limiter Collection, UA 610 Tube Preamp & EQ Collection and Pure Plate Reverb, all of which are set to reinvent how you produce your music.
Connectivity and Controls
The Apollo Solo USB Heritage Edition features two high-quality Unison preamps, a single guitar/bass DI, two monitor outputs and a headphone output. The controls feel great too, with a precise gain/volume knob and features like low-cut and phase inversion
Compact and Portable
The Apollo Solo USB Heritage edition is very compact and portable, making it the ideal companion for recording on the road!
Highlights:
Top quality audio interface
World class components
USB 3 Connectivity
Powered via USB
One DSP chip on-board
'Realtime Analog Classics' UAD plug-in bundle included
'Heritage Edition' Plug-in bundle also included
Compact and lightweight
Console application included
What's Included:
Apollo Solo USB Heritage Edition
Power Supply
Specification
Included in Apollo "Heritage Edition" Bundle:
UA 1176 Classic Limiter Collection
Teletronix LA-2A Classic Leveler Collection
Pultec Passive EQ Collection
UA 610 Tube Preamp & EQ Collection
Pure Plate Reverb
Included in the Realtime Analog Classics Bundle:
UA 610-B Tube Preamp & EQ
UA 1176LN Limiting Amplifier (Legacy)
UA 1176SE Limiting Amplifier (Legacy)
Pultec EQP-1A EQ (Legacy)
Marshall® Plexi Classic Guitar Amp
Pultec Pro EQ (Legacy)
Teletronix LA-2A Leveling Amplifier (Legacy)
Raw Distortion
Ampeg® SVT-VR Classic Bass Amp
Precision Channel Strip (Precision Mix Rack Collection)
Precision Reflection Engine (Precision Mix Rack Collection)
Precision Delay Mod (Precision Mix Rack Collection)
Precision Delay Mod L (Precision Mix Rack Collection)
RealVerb Pro Custom Room Modeler
Please note: Universal Audio Apollo Solo USB Heritage Edition is only compatible with Windows computers