Supro Drive Pedal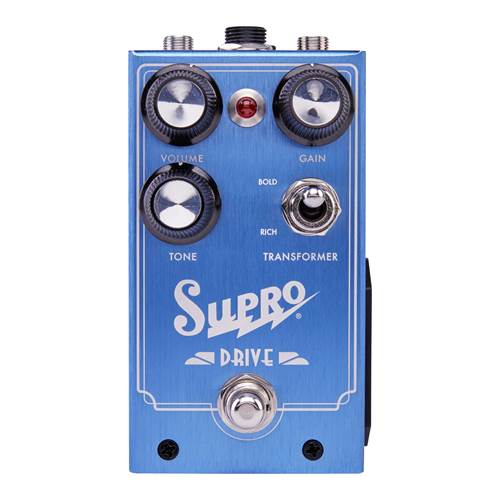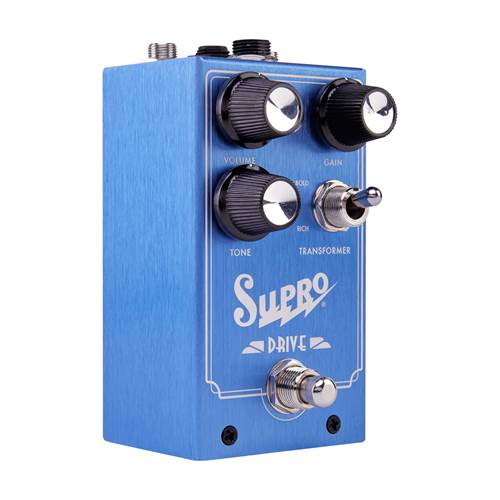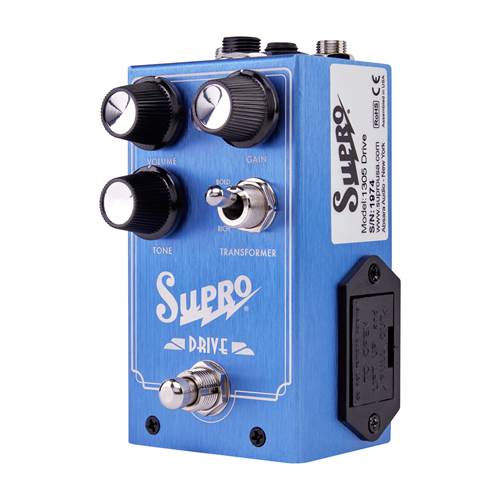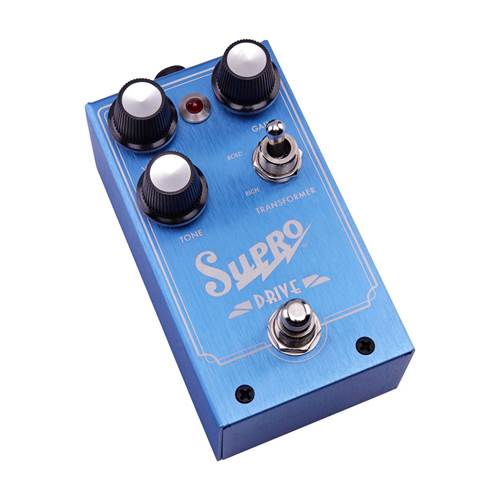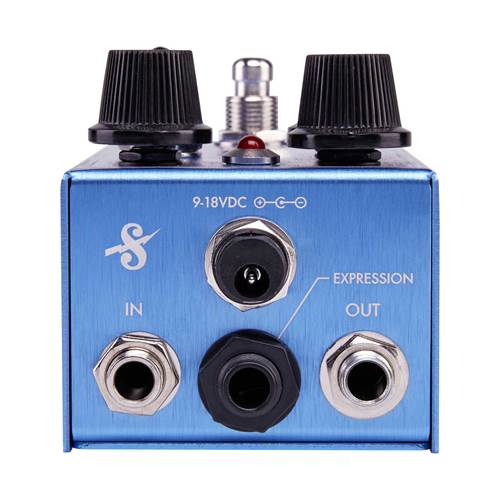 £199.00
Available to Order
Place your order today and we will email you when we have an estimated delivery date.
Manufacturer's ID: 1305
The Supro Drive captures the unmistakable sound of their vintage tube amplifiers in an effects pedal. By recreating every aspect of the circuitry of a 1960s Supro tube amp, including an actual output transformer, the Supro Drive achieves the magnetic saturation that gives Supro amps their iconic deep, warm, and gritty rock n' roll tones. The most realistic-sounding overdrive pedal ever made, the Supro Drive features a toggle switch between the different windings of our custom transformer, offering high-headroom Bold sounds or high-gain Rich tones. The pedal also features an assignable Expression pedal control for adjusting gain with preset minimum and maximum settings. Runs on 9-18VDC.
Specification
Volume: Sets the overall output volume
Gain: Sets the amount of preamp drive
Tone: Contours the tone of the drive
Transformer: Selects the winding ratio of the output transformer
Power: 9-18VDC
Current Draw: 100mA
Dimensions: 4.9" x 3.2" x 3.2"
Weight: 1lbs