Dunlop Original Cry Baby Wah GCB95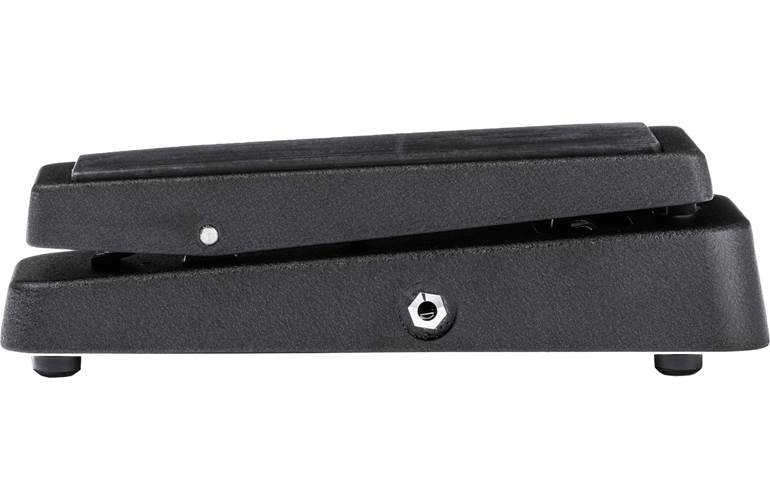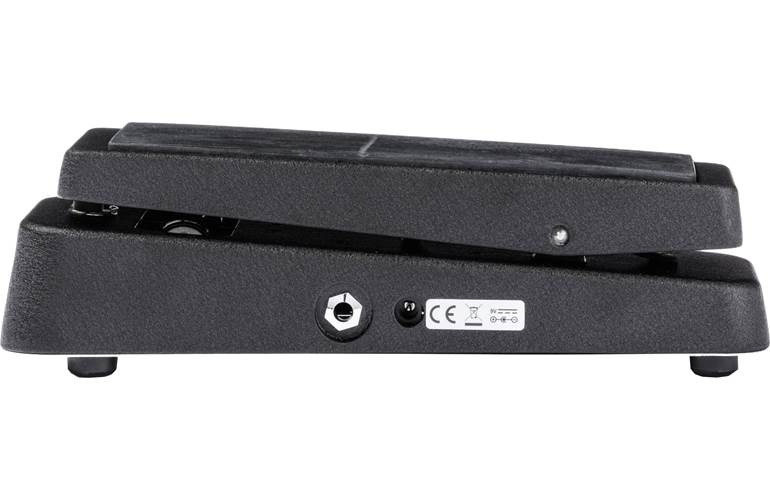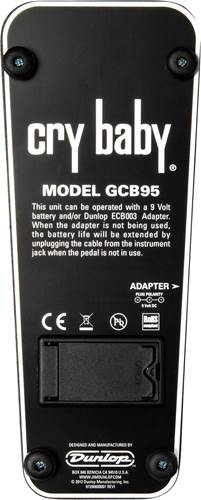 Image Gallery





£76.00
Order before 3PM for Delivery Tomorrow
Includes extended exchange
Buy with confidence: Items bought 1st October 2021 to 24th December 2021 are eligible for our Extended Christmas Exchange & can be exchanged until Monday 31st January 2022. Learn More
Delivery Tomorrow
With 1 hour Delivery slot
---
Click & Collect
Live Stock levels from all our stores.
Store
Availability
Edinburgh
In Stock, Collect Today
Glasgow
In Stock, Collect Today
Newcastle
In Stock, Collect Today
Birmingham
In Stock, Collect Today
Epsom
In Stock, Collect Today
Camden
In Stock, Collect Today
Frequently Bought Together
Recommended Bundles
Manufacturer's ID: JD-GCB95
When people talk about wah pedals, they're talking about the Crybaby. This is the original—the one that created some of the most timeless sounds in rock. Relied on by Jimi Hendrix, Eric Clapton, Buddy Guy, David Gilmour, and many other greats.
Specification
Heavy die cast construction for years of reliability
100K ohm Hot Potz potentiometer that allows for that quick, abrupt wah sound
Powered by the Dunlop ECB-003 AC Adapter and/or 9 volt battery.
Customer reviews
Overall Rating 4.8 (

53

reviews)
Fabulous product - amazing sound, easy to setup, and very comfortable to use. Much bigger than my other pedals, but a really great addition to my board!
Does exactly what it says on the tin.
I bought a wah Pedal and it is super . It came highly recommended by the clerk at Guitar Guitar . Very happy.
Perfect. Exactly what I was looking for. I will never sound like Hendrix but it's a start!
Perfect! Exactly what I was looking for in this classic sounding wah pedal.
Classic pedal, well made :)
Excellent, eady, knowledgeable
Not the top of the range but perfect for my amateur aspirations
Great pedal and best price against a lot of competition
Top quality pedal, best value for money
Basic Cry Baby. No more, no less. Bomb proof though.
Classic pedal with great sound.
Great pedal, built like a tank!
cant rate as Xmas present
The best wah pedal ! Superb
Cause it works well and makes me look cool
Brought for my son who loves it.
Dziala jak trzeba I jak do tad wcaz jeszcze sie nie popsula
GREAT PRODUCT. MY SON PLAYS A LOT OF HENDRIX AND THIS IS A GREAT PEDAL FOR THIS TYPE OF MUSIC
10/10 would cry baby again
Better than the old one it replaced.
Works exactly as expected.
Really great friendly staff who are always happy to help and let people try out the product.
It's Dunlop. Do I need to justify how great it is? We all know the answer to that.
The Wah is superb, that Stooges vibe lives on!
The best shop for guitar lovers, and the best web site too. Fantastic selection of value, brand and specialist guitars, including left handed, and backline and accessories. My favourite shop.
It is in excellent quality and came equipped with everything I expected.
no problem at all. Order came quickly
I bought the original Dunlop Cry Baby Wah Wah GCB-95, rather than some fancy product endorsed by a famous guitarist, because I wanted that vinatge 60s/70s sound - worth every penny. Don't bother spending 3 times the money on some fancy enhanced version when you're only playing in your bedroom or down the pub! :-)
Amazing sound! Very happy.
Show more reviews
You might also be interested in...
Keep up with our latest offers, news & events