TOURTECH TTA-PSU01 9V Power Supply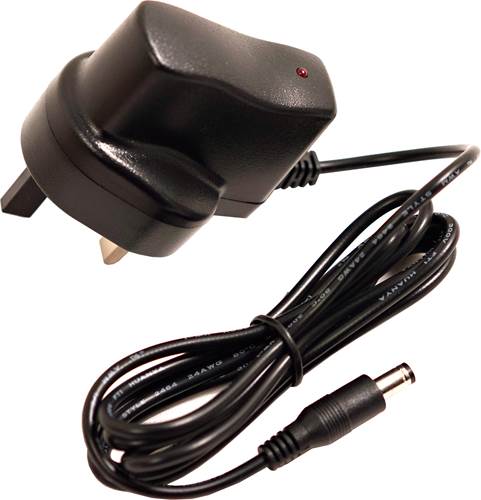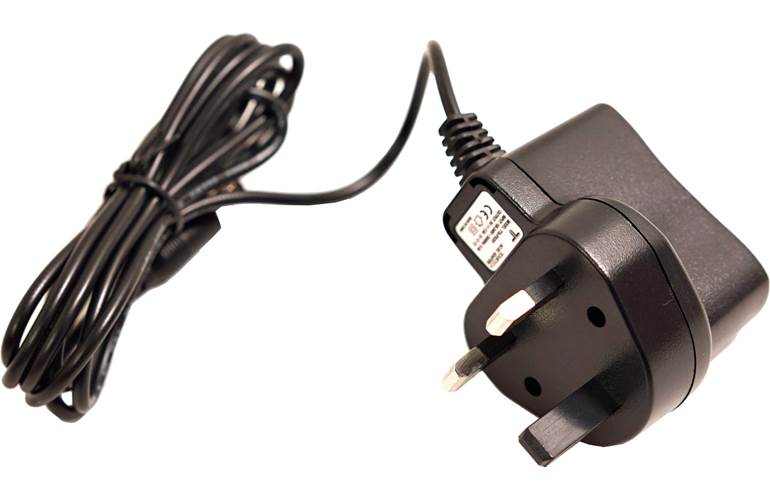 Image Gallery


£9.99
Order before 3PM for Delivery Tomorrow
Delivery Tomorrow
With 1 hour Delivery slot
---
Click & Collect
Live Stock levels from all our stores.
Store
Availability
Edinburgh
In Stock, Collect Today
Glasgow
In Stock, Collect Today
Newcastle
In Stock, Collect Today
Birmingham
In Stock, Collect Today
Epsom
In Stock, Collect Today
Camden
In Stock, Collect Today
Frequently Bought Together
Manufacturer's ID: TTA-PSU01
BOSS pedal compatible 9 volt power supply. Can power multiple pedals due to it's 1000mA specification! Recommended for use with the TOURTECH 5 Way Daisy Chain cable accessory.
Specification
DC 1000mA Centre Negative PSU.
Customer reviews
Overall Rating 4.8 (

138

reviews)
My son Very happy with the item thank you
Thankyou for free power supply
Very happy, real value for money.
Does the job. I have 4 mini FX pedals so this is ideal.
Not used as pedal comes with its own supply
Could not fault the item. Exactly as expected and good quality build. Would highly recommend to other people looking for one.
Quality product as usual from guitar guitar
Pity it isn't part of the pedal as you need one to operate the delay pedal
Seems very well built, just right
The power power supply does indeed provide my distortion pedal with power, and doesn't seem to have any faults whatsoever.
Just the power supply I needed for my Boss RC-1 Loop Station pedal.
Does what it?s supposed to do. It?s just a power lead! Not much else to say.
Agnieszka S. - 13/12/2020
The product was exactly as described.
What can I say about an transformer!
I just play at home ,good Quality and ideal for my needs ?
does the job as it should
Works very well with the pedal I bought
christopher m. - 9/11/2020
This is a spare Handy power at 1000mA That'll even run my thirsty delay's and FX
I really wanted a positive power supply but they sold me a negative one because not was attractive.
Just works perfectly well and does the job
Very good and value for money
It's a power supply...........
Works as expected correct unit
Is a power supply does the job
It?s a good quality power supply
Works great. Powers up the BOSS RC 30 with no issues at all
It's a power supply what can I say ?
Does the job as it should
It was free with other purchases. so its great
Jacqueline D. - 15/9/2020
Great reliable power supply that has lasted 2 years so far, bought this one because I need a second one.
Does what it says on the box
Does the job. Not too expensive either.
works great, what can I say about a power supply lol
Does the job nicely. Very happy.
Power supply. Supplies power.
Does the job well, seems reliable.
For a price a remarkable power supply capable of powering multiple pedals. I was going to buy an expensive isolated power supply but thought I'd try this first and it does the job perfectly.
Good quality for the money, love the light on the plug handy for not leaving it on by mistake
Cheap and does the job well.
Christopher G. - 7/6/2020
Powers several pedals well. Big space saver for the old plug bar!
Great product, fair price.
Excellent. It works as advised.
Decent quality at half the price of a boss power supply
It?s very good. It works, what else can you ask for.
Works great, very convenient
Does exactly what I needed it to do
Christopher H. - 21/5/2020
good psu, it came free with two pedals
Power supply works well and does the job
Good product although I prefer Boss products
It?s a power supply, I?d just does what it?s meant to do.
It works fine. Seems sturdy enough for the job
Cheap and handy though there is a bit of electrical noise present in the background.
good and stable, decent power supply..
MUCH cheaper than the Bose alternative and is the same thing (just doesn't have Bose written on it).
It's a power supply not exciting but it doe's the job, Ive just done a naff thing below lol... look at sound and I cannot undo lol...
spot-on....well made.....
Does exactly what I need it to do
Works well for the application purchased.
Exactly as described and works perfectly.
It does exactly what I want it to do....which is why I ordered it.
Works well and no issues .
does the job nice good 123
It provides the power supply, as it should, and it was very competitively priced.
It provides the power supply, as it should, and it was very competitively priced.
Came in to buy this for my wah pedal it works great
Very good value,works fine
good range of tones for different moods
Show more reviews
You might also be interested in...
Keep up with our latest offers, news & events