BOSS GEB-7 Bass Equalizer - 7 Band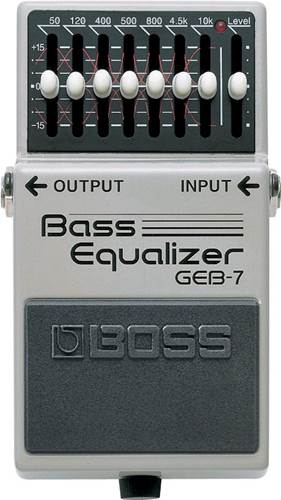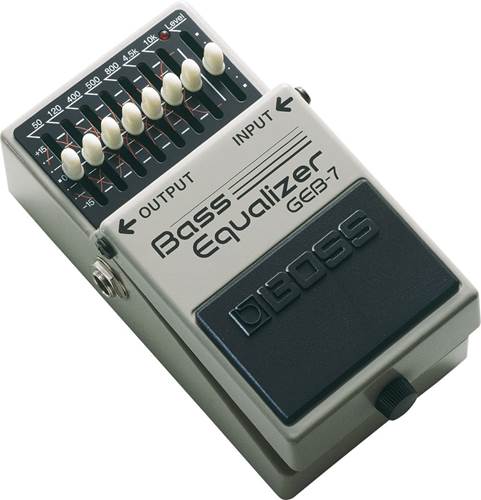 ---
£99.00
Order now for Delivery on Tuesday
Frequently Bought Together
Recommended Bundles
Manufacturer's ID: GEB7
What we say:
BOSS's colourful stomp boxes are the most recognisable pedal range in existence. For over 40 years, guitarists from bedrooms to stadiums have put their boot down on a BOSS effect to transform their sound. Several models have passed into guitar legend and early examples can fetch extremely high prices. Happily, BOSS have maintained their stellar reputation for world-class effects in bomb-proof casing with their current range and have fended off the imitators for decades to remain the pre-eminent single pedal effects manufacturer in the business. If there's an effect for guitar (or bass, vocals, keys…be creative!) then you can bet BOSS have a pedal of it in their range or even invented it outright! Every guitar player should get to experience the joy of selecting a pedal from BOSS's exhaustive roster, plugging it in and unleashing their wildest sonic dreams.
Take control of your sonic space with the GEB-7 Bass Graphic Equalizer. With a powerful 7 band range that goes between 50Hz to 10kHz, you can boost and cut frequencies to your heart's desire. Sculpt your live sound to fit in the pocket with your band: dial back problem frequencies to smooth out your playing and also use it as a selective frequency boost for heavier or more pronounced moments. There is so much you can do with a good graphic EQ like this GEB-7: it more than definitely earns its rent on your pedalboard!
Specification
The GEB-7 is a seven-band equalizer created specifically for the frequency range of the electric bass. Since the frequency range extends down to 50Hz, the GEB-7 is also great for adjusting depth and bottom end of an upright bass with pickups.
50Hz to 10kHz frequency range specifically designed for bass
Full range response, even for five- and six-string basses
Can be used as a "boost" or "cut" pedal using the level control knob
Great for eletric-acoustic bass applications
AC adaptor or 9V battery operation