TOURTECH 5S-B Pedalboard and Tuner Starter Pack
Includes Gig Bag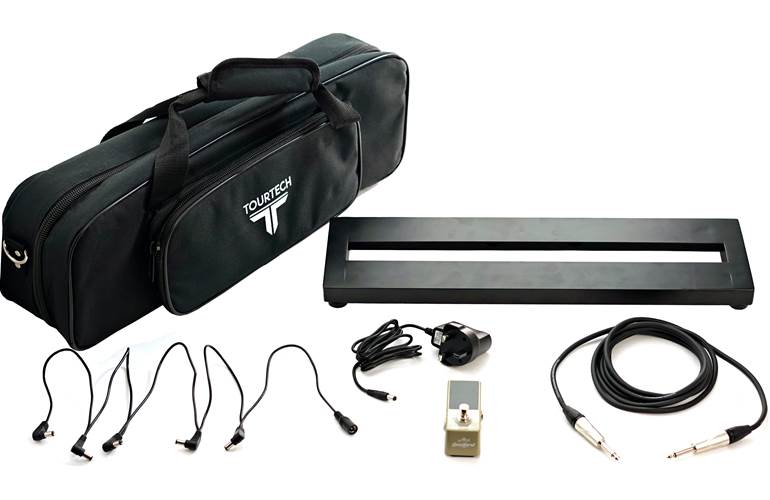 £69.00
Order now for Delivery on Wednesday
3-Year Warranty Included
We're the 1st, and only, UK guitar retailer to offer a 3-year warranty as standard. Buy with confidence today. Learn More
Manufacturer's ID: TTPB-5S-B
Tuner Included, Just Add FX!
The TOURTECH Pedal Board Starter Kit comes with everything you need to create your very own pedalboard including a Landlord FX Tuner pedal to get you started!
Pick your favourite 9 volt pedals, attach them to the board, chain them together using the included power supply and daisy chain and you're ready to go!
TOURTECH 5S-B Pedal Board With Bag
Perfect for smaller fly rigs, or pedal setups when you need to travel light. The sturdy metal frame and rubber feet ensure you won't find this board moving around when you need to stomp on your most vital effect.

Small Size Metal Pedal Board
Padded Carry Case Included
Soft Case Features Extra Compartment
Velcro Strips and Zip Ties Included
Dimensions 500mm x 135mm x 35mm
Landlord FX Lock In Tuner Pedal
The Landlord FX Lock In is an accurate tuner in a tough chassis and it is supremely affordable. Really, there isn't much left to say!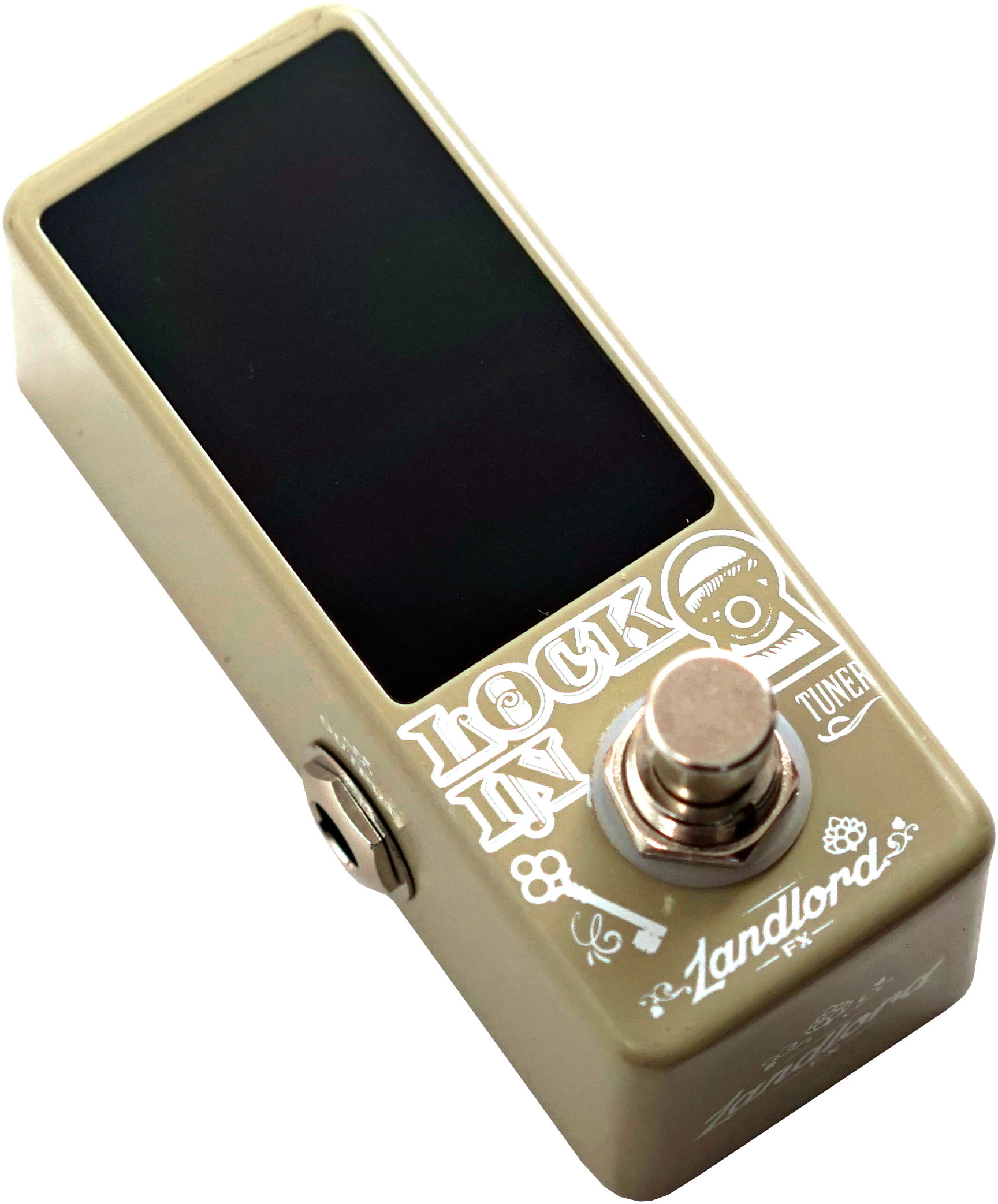 Tonal Range: 12Hz~4186Hz (C8)
Input: 1/4" Monaural Jack (Impedance: 100K Ohms)
Output: 1/4" Monaural Jack (Impedance: 0 Ohms)
Power Supply: DC 9V (Plug polarity is positive on the barrel and negative in the centre )
Working Current: 90mA
Dimensions: 95(D)*45(W)*48(H)mm
Weight: 268g (With box)
TOURTECH Accessory Bundle
Each Pedalboard and Tuner starter kit comes with the following accessories: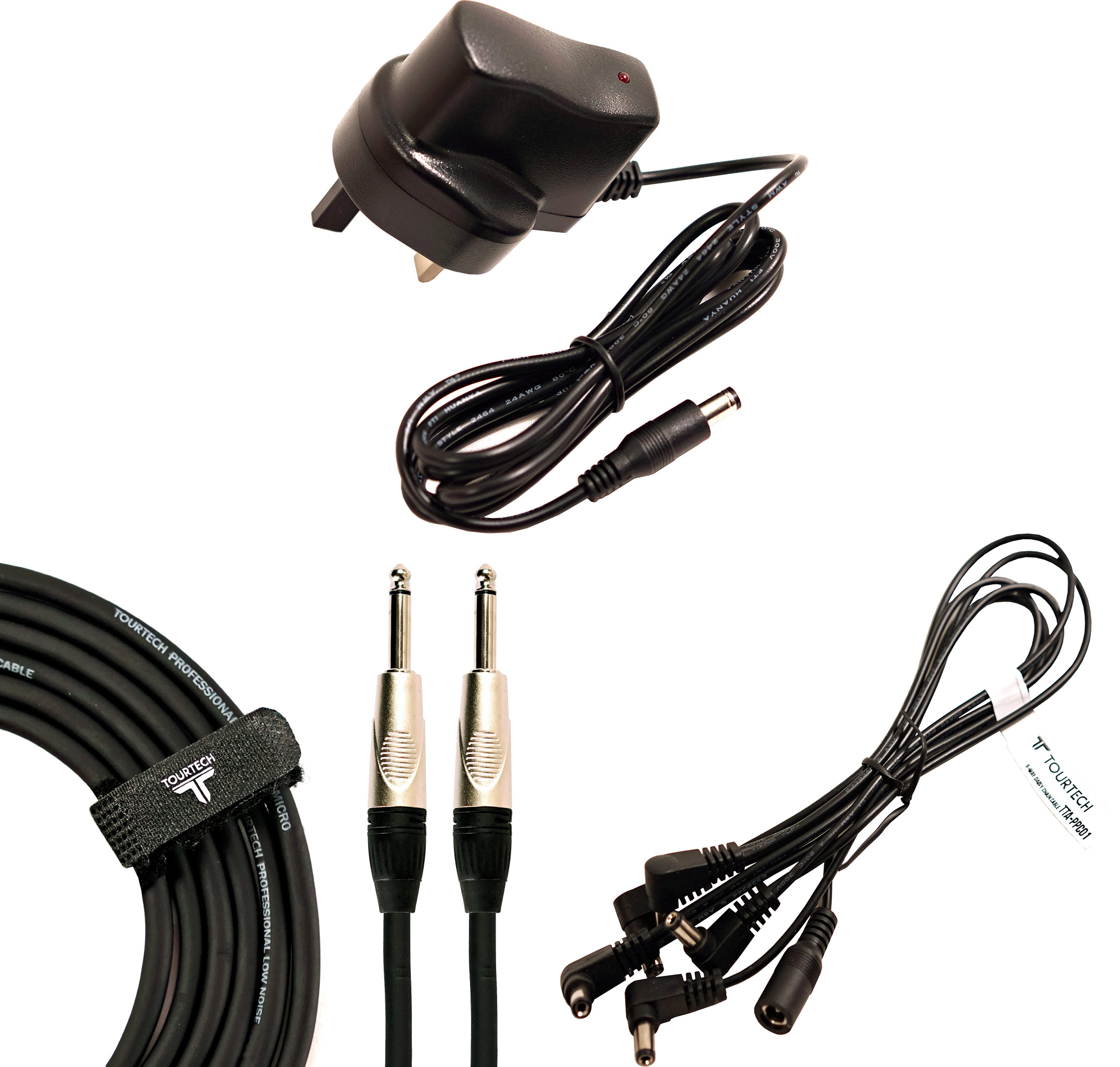 TOURTECH Power Supply for making sure your 9 volt pedals all switch on!
TOURTECH 5 Way Daisy chain for powering up to 5 pedals
TOURTECH 10 Foot cable to run from your board to your amp setup