Mesa Boogie M3 Carbine Head Black Bronco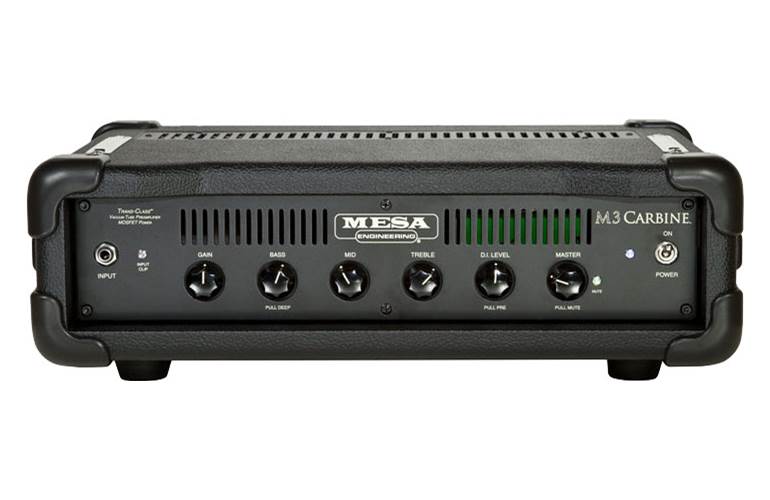 £599.00
Order now for FREE Delivery on Wednesday
Manufacturer's ID: 2.FM3X.AA
The M3 Carbine™ packed the same ultra-fast, naturally musical Carbine preamp and TRANS-CLASS™ power as its big-power siblings.
Specification
This package satisfied all the Tone requirements of discriminating bassists while being truly wallet-friendly.
Power-wise the M3 weighs in at 300 watts produced by the warm, yet super responsive mosfet power block. This linear mosfet powerplant combines the best sonic attributes of tube circuits – warmth and musicality – with the immediate response, lower mass and lighter weight of solid state designs.
The M3 CARBINE makes Custom, Handcrafted, American Made quality accessible to any bassist who wants more from their amp. Our Customers have been trusting us to build fine musical instruments for Bass since 1969.
Handcrafted in Petaluma, California
300 Watts @ 4 Ohms (165 @ 8), Trans-Class™ Power / 8 Power MOSFET's, 1x12AX7 Vacuum Tube Preamplifier featuring: Gain, Active Bass w/Pull Deep, Passive Mids, Active Treble and Master Volume w/Pull Mute
FX Loop w/True "Hard" Bypass Switch
Balanced XLR Line Out with Ground Lift & Front Panel Level Control with Pre/Post Pull Switch
2 - 1/4" Speaker Output Jacks
Tuner Output
Fan Cooled