EVH 5150 Iconic 40W 1x12 Combo Ivory
New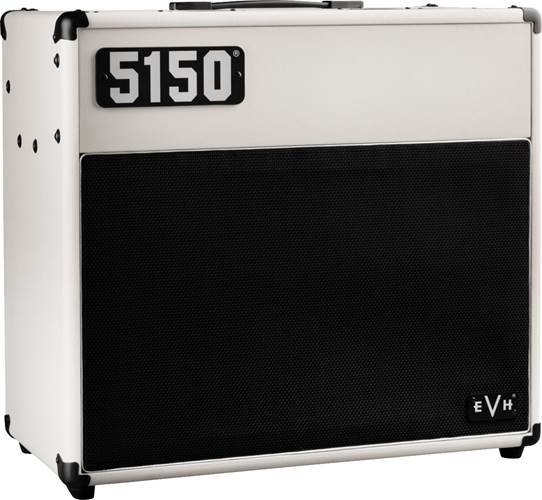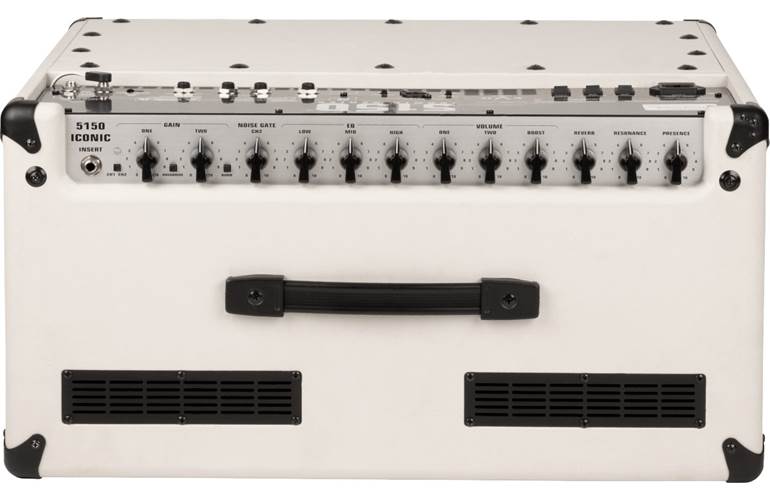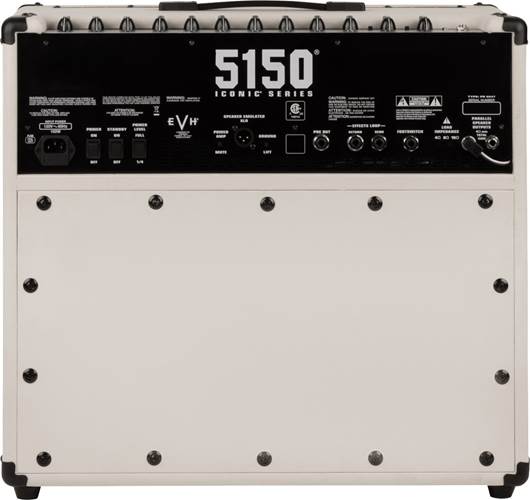 £669.00
Pre-Order
Stock expected 15th October 2021
3-Year Warranty Included
We're the 1st, and only, UK guitar retailer to offer a 3-year warranty as standard. Buy with confidence today. Learn More
Manufacturer's ID: 2257106410
What we say:
At A Glance:
The EVH 5150 Iconic 40W 1x12 Combo is not only iconic in name! It brings that fabled EVH high gain tone into a more affordable price point and somehow manages to pack in some extra features too. This next chapter in the 5150 amplifier series will be a huge asset to gigging and recording guitarists across a number of genres. Although it nails the high gain sounds, this is amp is no one trick pony and has a lot more to offer!
Features We Love:
2 Channels of Excellent Tone!
Let's not kid ourselves, most guitarists will be attracted to this amp for its excellent high gain channel that produces that classic EVH sound that we all know and love. Something to keep in mind though is that it also has an excellent clean channel with a lot of character. The Overdrive switch gives the Clean channel some added grit when needed while the Burn switch takes the Lead channel into crazy crunch territory!
Built-in Noise Gate
Channel Two comes fitted with a built-in noise gate! A must-have for when you are turning up the gain, this keeps your riffs sounding precise without the inevitable noise and feedback that can follow.
Great for Stage or Studio!
While the 40 watts of power is enough for the majority of live situations, the Speaker Emulated XLR out allows for even more options! This can be connected to a PA system or used for direct recording while still keeping that essential tube sound characteristic.
Highlights:
Classic high gain EVH tone
Also has a very good Clean channel
Ideal for gigging and recording
12" EVH Celestion Custom speaker produces consistently great tones
What's Included:
EVH 5150 Iconic 40W 1x12 Combo Ivory
Specification
| | |
| --- | --- |
| Channels | Two - Clean/Overdrive and Lead/Burn |
| Connection Type | 1/4" |
| Control Panel | Channel 1: Gain w/ Overdrive Switch; Channel 2: Gain w/ Burn Switch; Noise Gate (Channel 2) |
| | Shared Low, Mid, High EQ; Channel 1/Channel 2 Volume; Master Boost; Global Reverb, Resonance and Presence |
| Effects | Reverb |
| Line Out | Two - (One XLR and One 1/4") |
| Wattage | 40 Watts |
| Speaker | 12" EVH Celestion Custom |
| Total Impedance | 4, 8, or 16 ohms |
| Tubes | 2 x JJ 6L6 Power Tubes, 2 x JJ ECC83S (12AX7) Preamp Tubes |
| Accessories | 2-Button Footswitch Included |