Yamaha/Line 6 Learning Labs
Published on 25 September 2017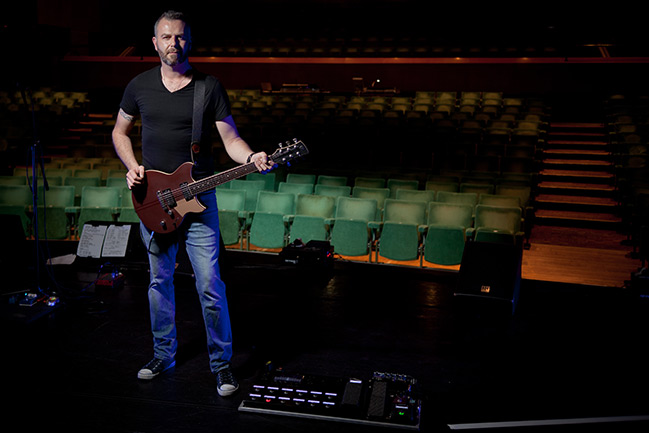 This week, the Learning Labs are rolling round to our Glasgow and Edinburgh stores. Designed by Yamaha and Line 6 to help customers take full advantage of their products; these labs are an excellent opportunity for you to check out the range that's on offer, get to know your setup and pick up a few new tips and tricks when you're at it.

We'll be joined in store by Ross Bailey, a touring/session guitarist with over 20 years playing experience. With an unbelievable amount of knowledge in just about every genre and playing style that you can imagine, Ross is a self-proclaimed "gear nerd" with an encyclopedic knowledge of tone and how to get it.
Ross will be demonstrating all the latest from Yamaha and Line 6 and showing off the capabilities of the flagship HELIX pedalboard, along with some other really exciting pieces of kit. Not only that, with a wealth of experience in almost every playing situation you can imagine, he's eager to chat to you guys about all things music and has the knowledge to give some really valuable advice and guidance.
Covering topics such as songwriting, rehearsing and finding your tone, as well as, helping you to become a master of your chosen Line 6/Yamaha setup - this is one of the most comprehensive guitar masterclasses that you're going to find!
Topics covered can include:
Training on Yamaha/Line 6 gear
Practising & Songwriting
Recording and Live stage
Finding your tone
Rehearsing
Recording
Live stage setup/performance

guitarguitar Edinburgh: Tuesday 26th September/10:00am - 5:30pm
guitarguitar Glasgow: Wednesday 27th September/10:00am - 5:30pm